PRESIDENT'S PEN

Homeschooling is amazing! We have an opportunity, when we are responsible for our children's education, to allow them to follow their passions and excel at what they love. For our son (our four eldest children are grown and on their own), that means studying insects on the path to becoming an entymologist and pouring his heart into piano. What are your children passionate about, educationally? How are you fanning the flame of that passion?

As we savour the freedoms of homeschooling, let's not forget the responsibilities that come with it. Exposing our children to areas of study and activities outside their usual interest may be more time-consuming for parents but, nonetheless, essential. Creative writing and classic literature. Baseball and swimming. Drawing and drama. How would my friend, Tracey, have ever known that her son would excel in drama if she hadn't put him in a drama group for a season? He not only discovered a love for acting but was able to develop his leadership skills as well. He has gone on to star or take a leading role in several local productions as well as participate backstage as a stagehand and running and programming the lighting for shows.

Speaking of leadership, BCHLA is once again looking for board members to be voted in at our 2009 AGM in May. We appreciate Tiffany Stone's willingness to be appointed to the Board of Directors, recognizing that this appointment will have to be voted on at the next Annual General Meeting. "Many hands make light work." We are looking for at least 3 new, or returning, board members.
Current Board
President - Sherri Piechnik (Term finished in June)
Vice-President - Gayleen Davis
Secretary/Treasurer - Sabrina Fast (Term finished in June)
Newsletter - Gayleen Davis
Web Manager -
Potential Board (2009 AGM)
President - Gayleen Davis
Vice-President -
Secretary/Treasurer -
Newsletter - Tiffany Stone (To be voted in at AGM)
Web Manager -
This is your organization. As it sits right now, BCHLA will only have 2 board members as we go into the 2009 year. The Society Act states that BCHLA can only operate for 6 months without a minimum of 3 Board Members. Please consider how you can assist BCHLA in promoting the rights and freedoms of homeschoolers in British Columbia. Please consider letting your name stand for a position, and contact our office:
president@bchla.bc.ca
Don't miss the homeschool conventions taking place in May and June. If you have an hour or two to spare, would you please consider helping a BCHLA board member at our booth in either Kelowna or Surrey? Please email
president@bchla.bc.ca
and let me know if you are interested.
Quote
Goals are like the stars: they are always there.
Adversity is like the clouds: it is temporary and
will move on.
Keep your eyes on the stars.
Author Unknown
Education through the eyes of a 15-year-old cynic

Editor's Note: The following article was found on the blog of a 'former' homeschooling family. Because Aidan has experienced 3 forms of education, we thought his comments were worth sharing with our readers. The opinions expressed are his alone and may or may not reflect or represent the opinions of the board or membership of the BC Home Learners' Association. Used by permission.

Homeschooling - Probably my favourite experience related to education is when I was much younger than I am now. My Mom simply asked me what I wanted to learn about, and I replied Egypt, and we learned about Egypt for a while. That is the way people should learn, and if they have no preference give them options and don't plan out their life for them. The biggest problem for homeschooling is that you can get kids like me who have no motivation to do schoolwork and need to be whipped into doing it. As far as homeschooling went, I really enjoyed it up until this year which was the year I failed at being responsible and did nothing.

Dell program - Doesn't count as homeschooling. Take school, put it at home, and you have a Dell Program. That's different from homeschooling because homeschooling you decide what to learn and learn it at home but with Dell Programs the provincial government decides what you learn, and you learn it at home 80% of the time. The last 20% is at a school, one and a half days a week, and online classes every week. This education isn't much different from school, it's just at home. The main problem is that the deadlines aren't frequent enough; it should be a bi weekly hand in thing in my opinion instead of every term being the deadline for some odd amount of work. The reason being that every kid at school I knew ALWAYS crammed a week before the end of term. Again problems with responsibility, and it does depend on the kid.

Public school - WAY too loud. I always have a headache by the end. Standing around and doing nothing is an appealing alternative to sitting in class all day actively listening. It's really given me an appreciation of sleep and stuff where I don't have to think or listen to anything. It's given me a new depreciation of my generation of teenagers, but I had some of that already. As far an education institution goes it really depends on the teacher and the teachers I have are solid for the most part. I dislike one of my teachers simply because she's always grumpy.

The proper direction really depends on the kid. Some kids are responsible enough to do homeschooling and be able to educate themselves, in which case I believe that it is a better idea than high school simply because other teenagers scare the hell out of me with their "tag" and their "so and so likes so and so" and "Aw man, I am so trippin' right now, man". For other people, like me, who fail at responsibility, get in school or get a brain. Lastly, I think Dell Programs are boring no matter which way you look at it. I left the Dell Program because it seemed like you get the worst of both worlds in both homeschooling and public schooling.
Meet the BCHLA Board of Directors:
Sherri Piechnik - President
Gayleen Davis - Vice President
Sabrina Fast - Secretary & Treasurer
Frank Piechnik - Marketing Liason
Shayne Davis - Community Liason
The Homeschooler's Book of Lists
I am currently looking for families who are willing to share a bit of their homeschool story, answer a few questions, offer some advice, or simply share an anecdote or two related to homeschooling. You do NOT have to be a perfect family to provide feedback for the book. Actually, if your homeschooling is more like The Three Stooges than Leave It to Beaver, then you're just the person I'm looking for!! I'll share stories from many different kinds of families, but I do encourage everyone to respond.

If you´re willing to complete an interview, please e-mail me at sonya@sonyahaskins.com. I believe this book will be a real blessing to other families, particularly new homeschoolers.

Thank you for taking the time to read, post, forward, and answer this e-mail! The interviews are ready so as soon as I receive a request, I will forward that to you. If you'd like to read more about me or my family before you reply, visit www.thehomeschooladvocate.com or www.sonyahaskins.com.


I look forward to hearing from you and reading your stories!

Sincerely,

Sonya Haskins, author of The Homeschooler's Book of Lists
Unschooling Passions





By Pam Laricchia




Abstract



Unschooling is about learning through living. As unschooling parents we want to open up the world for our children to explore. But what if your child is passionately interested in just one thing? Doesn't that close off his access to the world and limit his learning? I have two children who have discovered passionate interests. Instead of spending my time trying to convince them to try new things, I decided to explore their interests with them. I was amazed at how much of the world came to life when they were free, and encouraged, to immerse themselves in their deep, passionate interests.

Does your child have a passionate interest? A world that he would be thrilled to explore during all his waking hours? Does it worry you that he wants to focus so intently on one thing? Do you worry that he is limiting his world?

At first glance it seems logical. Unschooling is about learning through living. How can they do that if all they want to do is ... well, fill in the blank with whatever your child loves right now. The world is out there and you want to your child to explore it! But, while you're busy trying to convince your child to try new things, you might just be missing another exciting way to explore the world: through their interest.

Learning is about making connections - connecting new information to something you already know. It helps to recognize that the best learning is really a byproduct of living; having a real, concrete reason to learn something is great motivation. With unschooling learning new facts and skills is more a side effect: bits and pieces of information they need to know along the way to accomplishing something. So whatever they are interested in at the moment will be the basis for the best learning. Not to mention the most fun and interesting!

I have two children who have discovered passionate interests and want to share with you the many interesting, and often surprising, directions that passions can take. I want to help you feel comfortable spending your time delving deeply into a passion with your child, instead of spending it trying to convince him to try other things. I want to show you that exploring a passion is not about closing off the world, but about opening it up.

Click here to continue reading this article.



Pam Laricchia and her husband have been unschooling with their three children for five years. A nuclear engineer in her "previous life", she has embraced this wonderful journey initially inspired by her eldest and is learning as much today as she ever did. Living in Erin , Ontario on five beautiful acres dubbed "Alternate Universe" courtesy of her daughter, she enjoys reading, writing, hiking, and exploring life with her family.






Used Book Sale a Success!



The 2nd Annual BCHLA Used Homeschool Resource Sale was a great success!
From comments made near the end of the day, most of the sellers were very happy with their sales and said they would return again next year.



Tips for selling books:


Price them so they'll sell. This means that if the book is $40 new, you want to price it around $20. Be willing to negotiate on price. Make sure your books are not musty or dusty. Older textbooks and curriculum are often very difficult to sell. Check online for used homeschool forums.



Take out a Membership!
Click the button above to open or renew a membership with BCHLA right online using our PayPal option! Safe, secure, and convenient. Help us to continue the work of promoting and protecting the freedoms of home educators in BC.
Quote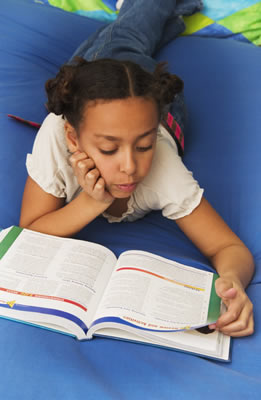 "What we want to see is the child in pursuit of knowledge,
not knowledge in pursuit of the child."
George Bernard Shaw
Membership runs from:
June 1
to
May 31
Annual dues $25
Make cheques payable to:
BCHLA
PO Box 88733 RPO Newton
Surrey, BC
V3W 0X1
Or renew your membership online using Paypal!
Follow the membership links on our website.
Web Favourites


If you have favourite links please send them to us so we can share them with other homeschoolers.

Quote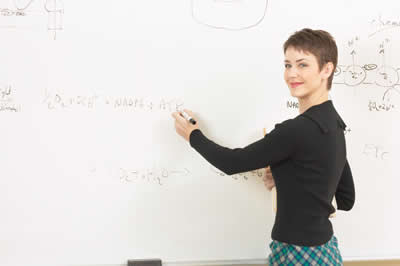 Teaching kids to count is fine,

but teaching them what counts is best.

Bob Talbert



Coming Events
Kelowna, BC
June 5 - 6, 2009
Surrey, BC
Announcement




BCHLA AGM



May 11, 2009
Surrey, BC
Location TBA

AGM Announcement will be sent to all members via email no later than
April 11, 2009