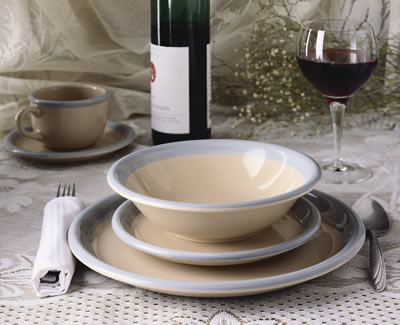 LAST CALL FOR RECIPES!

If you haven't emailed or mailed your recipes in yet, NOW is the time!! We are now accepting your favorite recipes for submission in the Service League Cookbook, due to be released in November 2012.

Please follow the link to the recipe submission form below. Recipes can be submitted via email or mail. You can just email and skip the form if it is easier. But please send TODAY! Pass on the word to your friends and family too!

Recipe Submission Form

Big Blue Bash A Success!



Service League's biggest fundraiser March 3, 2012 at the Radisson Hotel and Conference Center in Green Bay, WI. Attendees wore blue jeans to blue diamonds at the 19th Annual event where a great time was had by all and funds were raised to support Service League's mission of serving the children of Brown County.

This year we had live music throughout the night from Cold Train and Mike Garrity, and Paul Evansen took us through the evening as the night's emcee.



89 Silent Auction Items, 11 Live Auction Item, the wine toss, Plinko and pyramid of beer purchased by the 325 attendees helped raise $50,000 for Service League Projects!


We would like to extend a special thank you to our title sponsors this year, Prevea, Element Creative and DeLeers Construction!



Fore!!



The De Pere Area Chamber of Commerce has selected Service League of Green Bay as its Charity Partner for their 3rd Annual Golf Outing presented by Chris Battle & Bernie Van Epren of MetLife, Comfort Control Systems, Johnson Bank & Johnson Insurance on Friday, July 27th at Ledgeview Golf Course with a pre-event Vintner's Dinner the night before being held at Echota Gardens.

This fun, non-competitive event (though it does have prizes & winners for the competitive amongst us!) features a full lunch and steak dinner and early bird pricing for foursomes is in effect. Service League will be given a "hole sponsorship" and Back to School Store donations & needs will be highlighted in marketing materials, plus Service League will be selling mulligans!

Be looking for information on playing, eating & volunteering! Click here for more now!

Greetings!
Welcome to the April 2012 edition of Service League's electronic newsletter! Big Blue Bash is behind us, the cookbook is in process and we are moving full force into Back to School Store!

Please share this newsletter with your friends and family by clicking "Forward" at the bottom of this email. Please don't forward the email itself as we need them "add" the email list not change yours! Please do not hesitate to email us with your questions, feedback or suggestions at serviceleaguegb@yahoo.com - we would love to hear from you! Enjoy and happy reading!

Back to School Store:

Service League's flagship program is coming soon!

This program supplies 1500 kindergarten through fifth grade kids with a new school outfit including socks, underwear and shoes, new school supplies and a book, a dental screening with toothbrush and toothpaste, and an eye screening. It also supplies 1500 middle school kids with a backpack full of school supplies, a toothbrush and toothpaste, and a coupon for a deeply discounted haircut.

We are reaching out to all of you for assistance with this incredible (and incredibly complex) project! This isn't our "call for volunteers," which will be soon - rather this is a call for who you know.

Needs:

Clothing (brand new): Tricia Heeg Tlheeg@gmail.com or 715-340-8301 (you can text too). If you have direct contact information on great deals on jeans, shirts, shoes, socks, underwear - especially shoes, socks and underwear.

School Supplies (brand new): Tricia Heeg Tlheeg@gmail.com or 715-340-8301 (you can text too). If you have direct contact information on great deals on any of the following: backpacks, all school supplies (including loose leaf paper, notebooks, glue, scissors, ruler, pencil box, pens, pencils, markers, crayons, folders.) We are especially looking for bulk buying early at back to school pricing.

If you know someone involved with corporate buying at stores in our community (or outside of our community) or online business that could help with discounts on bulk buying or if you come across a really great deal for larger quantities of items, email the website or contact person and phone number to Tricia.

Books (new): Jenny Kage Wiskage@yahoo.com or (920) 336-4715
1000 additional NEW books are needed. Please forward any ideas and direct contact information to Jenny.

Business Donations: Cheryl Guc cguc@new.rr.com (920)569-4983

We are looking for more businesses to participate (especially larger businesses with greater potential for larger collections). Email Cheryl with name of the business and the proper contact person with their email address and phone number. It would be very helpful if you could make the initial contact for us and work with Cheryl Guc to get new businesses on our list of participants for this year (and future). Mailings ready to go out now - April!!!

Community/Civic/Church Donations: Crystal Uebelher Uebelher@gmail.com (920) 228-0092 (text too)

Email Crystal with Parish name. contact name and phone/email for your parish by April 10th. Let Crystal know if you will be our church ambassador/liaison for this years collection drive. We are having churches help us with socks and underwear this year and we need A LOT!!!! Crystal will make all materials available for the collection - we just need YOU to be our eyes, ears and spokesperson.

Dentists/toothbrushes/toothpaste: Leah Leaha444@yahoo.com or Lisa Konshak Lkonshak@new.rr.com (920)339-3089

Please contact Leah or Lisa if you have any direct contact information on toothbrushes and toothpaste donations. They are working with last year's dentists for participating in this years store. Kat is putting them in contact with the NWTC Dental Hygienist program for help during the store. Needed are toothbrushes and toothpaste for 3000 kids (K-5 and middle school).

Grants: Kat Gettelman Kathryn.Gettelman@NWTC.edu (920) 619-0293 (text too) Please email or text Kat with any potential Grant opportunities. Include the contact person and email and/or phone number. Can be local or something you ran across on the internet. Kat has all the info to do follow up and submission. You just supply the contact or idea.

Associate Corner - Kim Schanock
Service League Class of 1996
The Ladies of Service League of Green Bay
Life has an interesting way of coming full circle. Before and after my years in Service League, my career has focused on serving the students in Green Bay Area Public Schools as a social worker. I love my job. However, the educational focus of a school district cannot accommodate every need in a child's life. That is why community partners are so important and why I have such warm memories of my years in Service League.For example, I volunteered as a Service League member in the Back to School Store then and I volunteer as a GBAPS employee now. BtSS event is such a great example of what Service League is about: combining member and community resources to benefit the children of Brown County.
Of course, fundraising is such an important component of hosting the Back to School Store and other Service League activities. That is why a group of Service League associates are looking at the possibility of bringing back a really fun event: the Packers Wives Fashion Show. The first step we would like to take is to invite each of you for a drink to discuss whether this is feasible at this time. On Sunday, May 6, we are getting together at the Nineteenth Hole at Oneida Golf and Country Club at 4 PM. We would love to have you join us for a no-commitment conversation about this possibility. At a minimum, we can enjoy each others company and exchange Service League Rummage Sale stories.
Whether you are an active member of Service League or an Associate, you are welcome to join us. You may show up unannounced or feel free to contact me with any questions you might have. The Service League Class of 1996 will have at least 3 members there and we hope to see you!

Editor's Note: ASSOCIATES! Please let us know what you've been up to and your memories of Service League. We'd love to feature YOU!

Thank you all for your continued support of Service League and all we do. Your dedication to our organization and our mission is what makes it all possible. Warm wishes from all of us at Service League!
Sincerely,

Katie DuBois (Cheryl Detrick pinch-hitting this one!)
Marketing Chair
Service League of Green Bay
P.O. Box 372
Green Bay, WI 54305