Feedback Links
We encourage you to take 1-3 minutes to complete the following surveys based on your recent experience with SMB.
Chad Bixler, Business Development
The surveys are in and thank you for the great response - 42% of you answered back!
Once we collected and reviewed all of the surveys, it was apparent what the vast majority of you wanted us to do. The number one suggestion was a need for a training refresher on the new system. After doing a month of research on how we could implement an easy training forum, we decided upon using Google +. Through this medium, we will post training videos and have a real-time capability to communicate with each other and other Podiatrists across the US.
Our first step is uploading training videos to our Google + page. From there, we would like to utilize web conferencing (Google hangouts) to have focus groups and discussions about current Podiatry topics. The Google hangouts will give you the ability to talk with SMB and other SMB clients directly.
We believe this is one of the first steps in putting an open feedback system into place between you and SMB. This, in turn, allows us to reach you faster. If you haven't already, please create a profile on Google +. You can do that here. In addition, add SMB Medical Billing to your circle. If you have questions about this, please call me at 888-874-5503.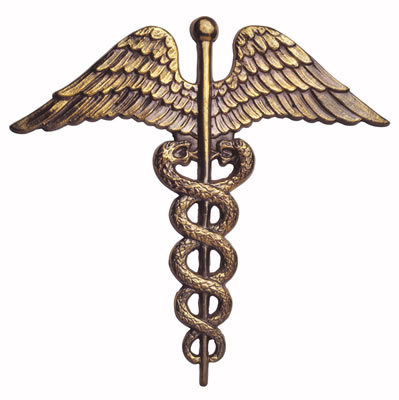 Breaking News!
SimplyEHR is now Certified!
We have very exciting news to share. SMB Medical Billing's Podiatrist specific EHR (electronic health records) system, SimplyEHR, has received Drummonds Group's ONC-ATCB Certificate of Compliance. This means that users of SimplyEHR now qualify for CMS financial incentives. SimplyEHR is provided to SMB's Clients at no extra cost.
SimplyEHR completes SMB's SimplyPodiatry web tools. These tools provide a scheduler, reporting functions, real-time access to claim information, and patient database.
If you implement SimplyEHR by October 2012, you may qualify for $44,000 incentive money from the federal government. Once registered, you will receive $18,000 in incentive money the first year and $26,000 over the next 6 years.
In addition to qualifying for the government incentive money, incorporating SimplyEHR to your practice will enhance your quality of work while keeping costs down. Using SimplyEHR is easy. All you have to do is log on. SMB ensures the EHR is HIPAA complaint, up-to-date with ICD-10 and all other future standards.
SMB takes care of the system maintenance and covers the cost of changing standards and upgrades. With other EHR systems, you will have to pay a yearly fee plus upgrades. Being a customer of SMB, you get access to SimplyEHR for no additional costs.
Of course, if you are using an EHR system which you are happy with, please continue to use it. SimplyEHR is offered as a convenience to our clients. SMB will continue to work with data from most commercially available EHR systems.
We are extremely thrilled about our certification. Special thanks to Tammy Coetzee and Cheryl Sands for all of their hard work in getting SimplyEHR certified.
Dear SMB Client,
We are thrilled to share with you that SMB's EHR system, SimplyEHR, is now certified. Please join us in celebrating this significant milestone.
.
As always, we strive to improve our service to you. Please take a moment to fill out the quick survey below. We want to maximize our benefit to your practice. In addition, please read about how SMB lowers your AR, important information regarding SimplyPodiatry and results from our latest survey sent out.
We hope you enjoy reading our newsletter.
Sincerely,
SMB
Is this true?
Workload on podiatry practices has dramatically increased. SMB Medical Billing is an expert at off-loading the medical billing tasks for podiatry practices. Results for SMB's clients are additional precious hours to work on patient needs, a more balanced lifestyle, and to concentrate their efforts on making their practices more successful.
Do you...(click your answer)
How important to you is the above value statement? (click your answer)
Extremely Important...Important...Neutral...Unimportant...Extremely Unimportant
We are passionate about lowering your AR
12 years and counting!
Here at SMB, we recognize time is money. As your practice is busy seeing patients, we make certain your reimbursements are paid in a timely manner. We wanted to take a moment and highlight how we have achieved continual success in lowering your AR.
First, SMB tracks the time element on all payments due to you. Any payment due that has not arrived within the allotted time, i.e. two weeks for Medicare, 30 days for commercial insurance, etc., is investigated and payment is demanded. The benefit of this is to keep your outstanding 90-day receivables to less than 3% of your total reimbursements.
Second, payors "lose" claims. Industry sources report that up to 10% of the claims submitted to payors somehow get lost. With SMB's real-time claim tracking, this does not happen.
Third, the payors make it difficult for you to collect your fair share. Industry sources report that up to 20% of claims are underpaid. Also, it is a constant battle because payors change some of the reimbursement "rules" every 90 days. Here at SMB, we are constantly updating our training, so all of our billers are aware of the new "rules" and, thus, our billers never "leave money on the table." This training is critical because even the provider reps of the payors do not know all of the reimbursement "rules" and are intentionally poorly trained.
Lastly, a major key element for reducing AR is to quickly get statements to patients. SMB has found that by shortening claims' paperwork turnaround and aggressively pursuing payment from payors, SMB can get statements to patients within the 90 day window.
SMB Medical Billing AR record for the last 12 years is 3% after 90 days and 1% after 120 days. All of our staff is equipped to handle the regular changes in Podiatry medical billing. Each day we strive to collect all of your money owed to you. We have done this for the past 12 years and we will continue to help your practice earn more money.
Please click on video below to learn more about lowering your Accounts Receivables.
Lower Your Accounts
Receivables with SMB
Date of Entry versus Date of Service
Mary Shelton, Billing Specialist
There are several reports in SP that give you different types of information for your practice. Some of the reports run by date of entry and others run by date of service. It is important to note the difference when you want to
compare one report to another. To get to Reports in SP, click on Reports in blue in the upper left corner menu options. Click on the drop down arrow by 'Report': to show all the reports available. After you select the report to run, choose the date range. Click on Generate Report, then click on the blue "Your Report is Ready, click here to view it".
Date of Entry
The Practice Analysis Detail, Revenue Line Item, Transaction Detail and Revenue by Provider and Insurance Type all run by date of entry. These reports work together to show information by the date it was entered by SMB.
Practice Analysis Detail: The Practice Analysis Report shows the revenue both by facility and by provider. You can run the report for just one provider or all providers. The revenue columns shows all money posted to the account during the dates you have chosen. The claims column shows all claims entered during the dates you have chosen. The revenue and claims columns are not related. The revenue is not necessarily revenue on those same claims. The other two columns show any adjustments entered during those dates.
Revenue Line Item: This report shows the line by line details of the Practice Analysis Detail report. If you run this report for the same dates as you ran the Practice Analysis Detail, the total revenue will match. This report only shows revenue items posted. It does not show write-offs or claims entered.
Transaction Detail: When you select this report, it automatically downloads into an Excel file. You can Open or Save the file. Once you have the Excel file open, you have the ability to sort or manipulate the data. Notice Column "O". That column gives you the reason this item is on the report. Any transaction whatsoever, during the dates you have chosen, will be on this report. If an insurance payment came in (IP), it will show on this report. If you entered a claim, you will see a procedure code (99213) instead in Column "O". All insurance payments, write-offs, patient payments and claims entered during this timeframe will be on this report. This report captures ALL activity on your account.
Revenue by Provider and Insurance Type: This report categorizes revenue by Medicare, Medicaid, Blue Cross, Commercial and Patient Payments. It also runs by date of entry.
Date of Service
The reports that run by date of service are: Revenue by Procedure and Month and Revenue by Month.
Revenue By Procedure and Month: If you do not specify a procedure, the report runs for all procedures. Choose a date of service 'from' and a date of service 'to'. The Claims column is showing claims that have a date of service within the month(s) you have chosen. The Revenue column is showing the revenue on those actual claims, as well as the adjustments. You can also look at only one procedure code at a time. Start typing the code (i.e. 11721) and when it comes up in the search box, click on it. After you choose your date range, you can Generate Report, and Click on the blue 'Your report is ready...' to bring up the report.
Revenue by Month: This report is a summary of all claims billed within a month or range of months. Again, the Claims column is all claims with the date of service that falls within your search range. The Revenue column is the revenue on those actual claims.
From all of us at SMB, we hope you have a wonderful fall. Thank you for reading our quarterly newsletter.
Sincerely,
SMB