Join Our List

FBI May Shut Down Your Computer Systems by July 9th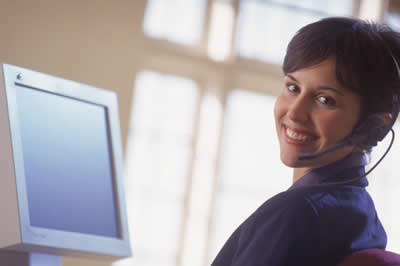 On July 9th, the FBI is shutting down all computers infected with the virus, DNS Changer. The FBI estimates that over 350,000 PCs in the US are infected with the virus. The FBI must shut these infected computers down for they have and will create significant economic damage to the US economy.
The Quick Test
To quickly test to find out if a computer is infected:
*Log onto the internet from the computer being tested
*Go to the site: http://www.dns-ok.us/ - This web site checks the DNS resolution of your PC without installing any additional software.
*The web site will post a warning if the specific computer is infected with the virus.
*If your system is infected, call your local computer expert. One needs to be on-site to disinfect your computer.
What DNS Does for You
DNS (Domain Name System) is an Internet service that converts user-friendly domain names into the numerical Internet protocol (IP) addresses that computers use to talk to each other. When you enter a domain name, such as www.fbi.gov, in your web browser address bar, your computer contacts DNS servers to determine the IP address for the website. Your computer then uses this IP address to locate and connect to the website. DNS servers are operated by your Internet service provider (ISP) and are included in your computer's network configuration. DNS and DNS Servers are a critical component of your computer's operating environment-without them, you would not be able to access websites, send e-mail, or use any other Internet services.
What Does DNSChanger Do to My Computer?
DNSChanger malware causes a computer to use rogue DNS servers in one of two ways. First, it changes the computer's DNS server settings to replace the ISP's good DNS servers with rogue DNS servers operated by the criminal. Second, it attempts to access devices on the victim's small office/home office (SOHO) network that run a dynamic host configuration protocol (DHCP) server (eg. a router or home gateway). The malware attempts to access these devices using common default usernames and passwords and, if successful, changes the DNS servers these devices use from the ISP's good DNS servers to rogue DNS servers operated by the criminals. This is a change that may impact all computers on the SOHO network, even if those computers are not infected with the malware.
Warning
It is quite possible that computers infected with this malware may also be infected with other malware. The establishment of these clean DNS servers does not guarantee that the computers are safe from other malware. The main intent is to ensure users do not lose DNS services.
Dear SMB Client,
SMB is excited to celebrate with you our one year anniversary of our Newsletter. We have enjoyed connecting with you this past year and look forward to many more! If there is a certain article or topic you would like us to focus on, please let us know.
We hope you enjoy reading our Newsletter.
Sincerely,
SMB Medical Billing
5010 - Anyone Tired of Hearing This Yet?
Cheryl Sands Executive Vice President
We have made it through the rough 5010 season! I know some of you were about to pull your hair out! Instead of pointing out the insurance company's failures to be ready, and what good does that do at this point? We will just tell you that we were working overtime and scrambling to make sure that your timely reimbursements were as unaffected as possible.
Version 5010 is Health Insurance Portability and Accountability Act (HIPAA) standard for electronic transactions. All health plans, providers, and clearinghouses that conduct business electronically had to convert from the old Version 4010. HIPAA requires entities conducting electronic claim submissions, claim status requests and responses, referral/authorization requests and responses, eligibility/benefit requests and responses, and claim remittances to use Version 5010.
SMB was prepared for the transition to Version 5010 and continued to maximize your reimbursements during the switch.
One insurance company that rhymes with "Ligna" - told us at one point that they had not figured out the problem on their end but we should give them another week or so and maybe they would know more! We answered - "How about you give me your fax number and we will get these claims to you the old fashioned way. And, by the way, get ready because you are about to get inundated with a LOT of claims." We immediately put the word out for every biller to start faxing "Ligna" - and guess what - those claims were processed that same day!
We try to think outside the box - even in the most stressful times. Just another way that we are looking out for you.
There will be other "5010" scenarios coming down the pike in the months and years to come. Isn't it nice to know that we are the ones who get to deal with all of this and you don't have to get all stressed out? We offer free hair coloring to all of our employees, no one sees the grey!
But seriously, we are here to stand in the gap so you don't have to deal with it. Got a problem? - Give us a call we are ready for anything after surviving 5010!
Practice Analysis Detail Report = Revenue Line Item Report
Mary Shelton
Billing Specialist
In implementing SimplyPodiatry into the billing cycle, each SMB client has been trained in using the new system. I thought it would be beneficial to have a series of written articles on certain aspects of the system. Over the next couple of newsletters, I will give a detailed description on a specific area of SimplyPodiatry. This article will focus on how the
Practice Analysis Detail Report and the Revenue Line Item Report work together.
The Reports page has several options for running reports. From the Dashboard, look for the menu option on the upper left corner in blue. Go to Reports and click on the drop down. There are two reports that work together to show revenue for a time period: Practice Analysis Detail and Revenue Line Item. If the same dates are used to run these reports, the total revenue on these reports will balance. For example, to find the revenue during the month of May, click on Practice Analysis Detail, enter Start Date: 05/01/2012 and End Date: 05/31/2012. Click on 'Generate Report', and then click on 'Your Report is Ready, click here to view it.' This report is separated both by provider and by facility. The last page of the report contains Report Totals. It is important to note that the numbers you are seeing are by Date of Posting (noted at top of report) not by date of service. The Revenue column will show any money posted to the account during the time frame that was entered. The Claims column shows claims that had revenue posted during that time frame, so the claims column would be showing claims for earlier dates of service. The Insurance WO column shows any insurance write-offs that were posted. The Adjustments column is for any other type of write-off, including doctor write-offs.
To see line by line details of where the numbers on the Practice Analysis Detail are coming from, go to the Reports drop down and click on Revenue Line Item. Put in the same Start Date: 05/01/2012 and End Date: 05/31/2012. Again, click on 'Generate Report' and 'Your Report is Ready, click here to view it.' Leave the Provider blank so you will pull up all providers. This report is usually many pages, separated by provider, and gives line by line information of each posting during that time frame, including the procedure code, patient name, date of service, diagnosis, transaction code (IP - primary insurance payment, SIP - secondary insurance payment, COPAY - payment made by patient at time of visit, PP - patient payment), payment (negative number showing amount posted), date of transaction (date posted), insurance name, and facility. If you go to the last page of the report, you will see a Report Total Payment: and that number will equal the Report Totals on the Practice Analysis Detail. The Revenue Line Item report has an option to export at the top of the report, and if you choose to export to Excel, you will have the ability to sort data to analyze the information and the option to print.
Customer Survey
Chad Bixler Business Development
I wanted to take a moment to thank everyone who has responded to the survey postcard that was sent out with last month's invoice. The purpose of the postcard is for you to directly voice your opinion on our job performance. We have been busy tallying up your response and we are incorporating your suggestions to help us improve our service to you. If you haven't filled out the survey postcard yet, there is still time. We value your feedback.
Also, thank you for answering our courtesy follow-up phone call to your office. If we haven't contacted you, please look for a phone call from Julie Bixler or myself.
If you need anything or have questions about this new system feel free to call me anytime at 888-874-5503. As always, I look forward to continually building a service that is worthy of your loyalty.
Deadline Approaching for Submitting eRx Significant Hardship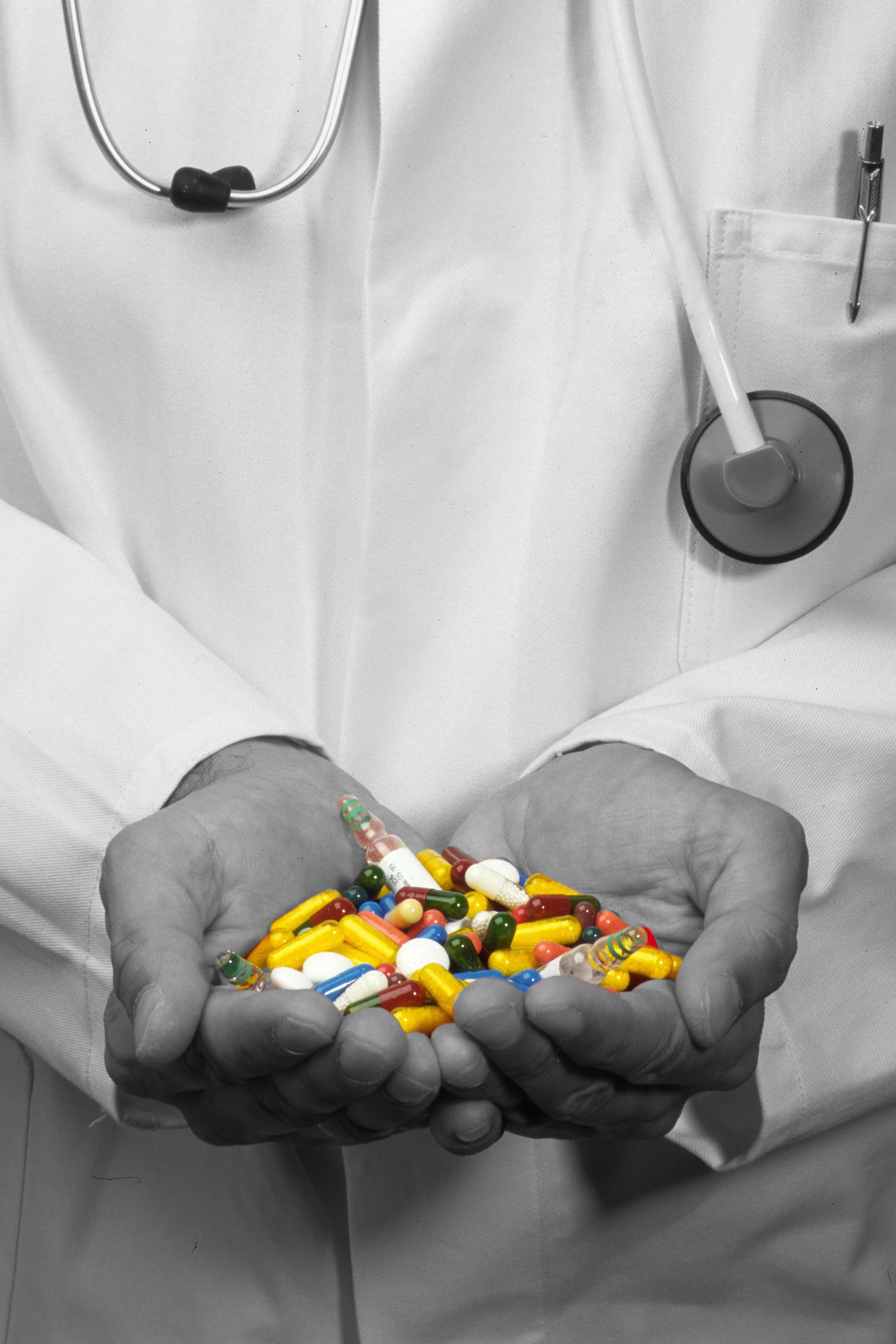 The deadline to submit the G8553 exemption form for the 2013 eRx payment adjustment is June 30, 2012. CMS may exempt individual eligible professionals and group practices participating in eRx GPRO from the 2013 eRx payment adjustment if it is determined that compliance with the requirements for becoming a successful electronic prescriber would result in a significant hardship.
Significant Hardships
The significant hardship categories are as follows:
The eligible professional is unable to electronically prescribe due to local, state, or federal law, or regulation
The eligible professional has or will prescribe fewer than 100 prescriptions during a 6-month reporting period (January 1 through June 30, 2012)
The eligible professional practices in a rural area without sufficient high-speed Internet access (G8642)
The eligible professional practices in an area without sufficient available pharmacies for electronic prescribing (G8643)
Submitting a Significant Hardship Code or Request
To request a significant hardship, individual eligible professionals and group practices participating in eRx GPRO must submit their significant hardship exemption requests through the Quality Reporting Communication Support Page (Communication Support Page) on or between March 1 and June 30, 2012. Please remember that CMS will review these requests on a case-by-case basis. All decisions on significant hardship exemption requests will be final.
Significant hardships associated with a G-code may be submitted via the Communication Support Page or on at least one claim during the 2013 eRx payment adjustment reporting period (January 1 through June 30, 2012). If submitting a significant hardship G-code via claims, it is not necessary to request the same hardship through the Communication Support Page.
All of us from SMB hope you have a fun-filled and relaxing summer.
Sincerely,

SMB Medical Billing