The eBusiness Wire
August 2012
PBA Business of the Month
AUGUST BUSINESS OF THE MONTH
Crytallization Consulting
Ingo Leubner, PhD
35 Hillcrest Drive, Penfield
(585) 385-0973
www.CrystallizationConsulting.com
Ingo Leubner started Crystallization Consulting in 1998 to provide practical information to companies who are concerned about the manufacture of crystalline materials with defined crystal sizes. His goal is 'Better Crystals for Better Products', and to support this claim, he published a technical handbook, 'Precision Crystallization- Theory and Practice of Controlling Crystal Size' (CRC Press, Taylor and Francis Group, 2009). Leubner's consultancy is the only worldwide business providing these services.
(more)
THURSDAY, AUGUST 9, 2012

Summer Networking BBQ
Hosted by Penfield Financial Group
1758 Penfield Road, Penfield
1:00pm - 8:00pm
Enjoy Jeff's amazing burgers and dogs along with plenty of beverages and snacks while networking with members of the area's business community.
Pre-registration and payment is required by August 6. Pay via PayPal using links above and confirm your attendance
with an email.
____________________________________________________________________________________________
WEDNESDAY, AUGUST 15, 2012
PBA/RBA Business After Hours at the George Eastman House
900 East Avenue
5:00pm - 7:00pm
Join us for a uniquely Rochester experience, an evening of networking at the George Eastman House International Museum of Photography and Film.
Cancellations must be received 5 business days before the event.
Pre-registration and payment is required by August 10.
Pay via PayPal using link above and confirm your attendance with an email.
___________________________________________________________________________________________________________
THURSDAY, SEPTEMBER 6, 2012

Cruise on the Colonial Belle
Departs 6pm sharp
Come join your fellow PBA members for an evening cruise on the historic
Colonial Belle.
The Colonial Belle's narrated tour will familiarize you with the rich history and many traditional landmarks along the scenic Erie Canal traveling west between Fairport and Pittsford. The three-hour cruise includes lock passage at Canal Park in Pittsford, located at Clover St. and Jefferson Rd.

A cash bar will be provided as well as complimentary munchies!
Members and guests welcome.
Pre-registration and payment is required by September 4.
Pay via PayPal using link above and confirm your attendance with an email.
2012 Business of the Year and Daniel Penfield Award Nominations Now Being Accepted.
The Penfield Business Association is seeking nominations for 2012 Business of the Year
and the Daniel Penfield Award, which honors the outstanding business individual. The awards will be presented at the PBA's Award Dinner on October 25, 2012 at Penfield Country Club.
__________________________________________________________________________________________________________
PBA GOLF TOURNAMENT RAISES OVER $9,000 FOR THE SHEPHERD HOME.
The weather was picture perfect, the greens were in mint condition, the auction items were a hit, and the networking was a ton of fun.
Special thanks to Family First Federal Credit Union for sponsoring the 2nd Annual PBA Golf Tournament to benefit The Shepherd Home, as well as our other major sponsors - Frontier Communications, MetLife Auto & Home and Don's Original Restaurant & Pub, plus many tee and flag sponsors too numerous to name. Also tops on our thank you list is Penfield Country Club for once again hosting this event and providing a beautiful course, exceptional service and delicious meals for our guests. Without all of our sponsors, partners and of course volunteers, this event would not be possible.
We had over 100 golfers, a few more than last year, and raised over $9,000 for Shepherd Home. The committee gathered tons of great prizes and auction items and everyone went home with a special 20th Anniversary commemorative bottle of champagne.
We look forward to another fantastic tournament next year so mark your calendars now for
July 15, 2013, same time, same place ~ see you there.
_________________________________________________________________________________________________________
TUESDAY TIPS AT TEN -- ON FACEBOOK
Check out our Facebook page every Tuesday morning at 10:00am for a new business tip of the week. Discussion of the topic is welcome and encouraged!
"LIKE US" ON FACEBOOK
Stay informed about what the PBA and member businesses are doing, keep up-to-date on local announcements, and get weekly business tips and interesting articles. "Like us" as your business and we will like you back and cross promote your posts. Tell your friends to like us so they can stay in the loop too!
NEW PBA WEB SITE WITH MEMBER PORTAL -- COMING SOON!
We're putting the finishing touches on the new database software and website and expect to "go live" before the next newsletter!
The new system will have an exclusive members-only portal - giving members a detailed business listing page they can update themselves, including changing their member-to-member deals, adding public "hot deals", or posting job offerings at any time. Other exciting features of the website include expanded Community Events and Business Help sections, an interactive map to locate member businesses, more prominent Business-of-the-Month and New Member highlights, and event photo galleries. Members will receive their portal login information via email shortly after the website goes live. Stay tuned for a launch announcement.
AFFAIRE DE CHOCOLATE IS OPEN FOR BUSINESS!
A small piece of real estate right next to Affaire de Chocolat is up for sale and a few folks have been confused, thinking perhaps Affaire de Chocolat was for sale. Owner Debra Sheen assures us that Affaire de Chocolat is alive and well and open for business.

In fact, they have a delicious Chocolate Dinner event coming up on Saturday August 25 featuring a six-course sit-down dinner with chocolate in each course and a wine pairing. Visit www.affairedechocolat.com for more information and to register for the event, or certainly stop by the store sometime and pick up a special treat for yourself or someone you love.

_________________________________________________________________________________________________________

KEYSTONE'S FIRE SYSTEM SAVES LOCAL BUSINESS
"Almost two years ago, my company hired your company, Keystone Security Systems, to install a burglar and fire alarm system. Admittedly, I never thought we'd need it but it was a prudent investment that provided peace of mind and a savings on our insurance premiums. This past spring, at 1:19 AM in the wee hours of the night, a fire in the front office broke out when an employee left a candle burning. Thankfully, the fire alarm system detected the smoke before it became a real fire and called the fire department. It is without exaggeration that had we not had the system we might have lost our business." Richard Sacco, President - Radax Industries, Inc.
Keystone Security Systems provides:
* Same-day service: weekends and evenings included
* 24-hour monitoring
* Locally owned and operated
* A "No False Alarm Guarantee" reduces false alarms and inconvenience
* Certified and licensed security experts
Visit www.KeystoneSecuritySystems.com to learn more.
_______________________________________________________________________________
REJUVENATE WITH THE EASTSIDE Y AND THE SPA AT LABELLA
Members of the PBA are invited to attend this special event held at The Spa at LaBella to honor the Y's loyal supporters. The event includes chair massages,
wine and refreshments.
RSVP is requested by August 17. Contact Megan DeFranco megand@rochesterymca.org or 341-4084 if you are interested in attending.
North Forest Office Space Annual Customer Appreciation Picnic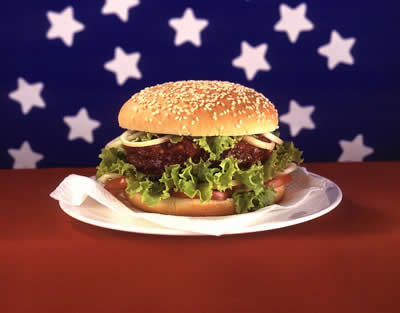 Penn Fair Office Park, 421-481 Penbrooke Drive
Tuesday, August 14
11:30am - 1:00pm
Members and friends are invited to attend this event.
Message from the PBA Board of Directors
PBA Event Reservation Payment Notice
We would like to take this opportunity to thank you for your incredible support in attending our events! We appreciate your enthusiasm and participation in our workshops, networking and community events.
In the past, the PBA has absorbed any expense for members who registered for events but were unable to attend for various reasons. Unfortunately the cost for holding events has increased and it has become necessary for us to change this practice. Going forward, the PBA will need to charge you for any reservation you are unable to fulfill unless we receive a cancellation notice 48 hours prior to the event. We are sensitive to the fact that last minute schedule challenge occur and we encourage you to send a substitute in your place if you find yourself unable to attend.
For all PBA meetings requiring reservations and a meeting fee, we have always extended a "pay at the door" option to our members and guests and will continue to do so.Recently, we added the option to pay by credit/debit card via PayPal on the PBA website. This option will continue to be available as well.
Again, thank you for your tremendous support! We look forward to seeing you at our upcoming events!
The Penfield Business Association
is the first and longest-running
business focused association
We are dedicated to supporting
the growth and success of
our members and building
business vitality throughout
the community.
For more information visit us at
www.penfieldbusiness.org
AUGUST EVENTS:
AUGUST 9
Summer Networking BBQ
Penfield Financial Group
PBA/RBA Business After Hours at George Eastman House


Lunch Bunch at
Elmwood Inn
SEPTEMBER 6


Cruise on the Colonial Belle
6:00pm sharp


Do you have an event you
would like to list?
Send an email to secretary@penfieldbusiness.org
Member-to-Member Discounts
Carpet Hydro Steam
Commercial: free cleaning of a
25 x 25 area with orders of $250
or more. Residential: purchase 3 areas and receive a fourth free.
_____________________
Don's Original Rest. & Pub
10% discount off entire meal
________________________
Fairport Savings Bank
$100 toward any new checking account. $50 toward any new business checking account.
______________________
Family First Federal Credit Union
Free membership and a thank you gift of a $25 gift certificate to the Spa at LaBella.
______________________
Flower Barn

10% discount for PBA members
__________________________
Gooey Cat

15% off all web-development
services and 25% off all

reddoor walkthroughs
____________________________
Gymnastics Training Center

Free registration fee for any member's child enrolled in classes
(Value = $30 per child)

____________________________
Jennings, Nulton & Mattle
Contribution to a charity of the family's choice, in memory of
the deceased
____________________________
Keystone Security Systems

25% discount on any new
security system.
____________________________
Spa at LaBella/LaBella Medical Aesthetics
10% discount on any service or treatment. Discount can not be combined with any other offer or promotion.
___________________________
Labor of Love Communications

AV supplies, projector lamps, batteries, AV services, TV & Projection mounts and
HDMI cables. Discounts vary
on products purchased
PaperRozzi Invitations and
Stationary at Rozmataz
10% discount on all services


____________________________
Penfield Fitness & Racquet

PBA member rate is $58/month. No initiation or joining fees, and a 90-minute fitness consultation with a trainer plus equipment orientation free. Requires a 12-month agreement.
___________________________
ReMax Realty Group - Mike Ruff

$500 commission reduction for all PBA members and their family members.
___________________________
Quick-Dry Carpet Care

Commercial Service-500 sq ft carpet cleaned free on jobs of 1500+ sq ft. ($125 value). Residential service-take
an additional 10% off seasonal specials.
___________________________
Serenity Chiropractic Health
Examination fee waived for member's first appointment
($40 value)
_____________________________
The UPS Store

10% off all services (excluding stamps, metered mail and ground shipping)
Staples Advantage Program
2012 PBA Board of Directors
Ann Young - President
First Niagara Bank
Paul Dwyer - Vice President
MetLife Auto & Home
Laurie Klein - Secretary
Your Local Phone Book
Jeff Chapman
Penfield Financial Group
Susie Dillon
Hunt ERA
Tracy Dovi
Shepherd Home
Kevin Fitzpatrick
Eastside Family YMCA
Mary McDowell
Home & Heart of Penfield
Mike Smith
Penfield Country Club
Diane Thresh
Hawkeye|Mosaic Marketing