The eBusiness Wire
February 2012
PBA Business of the Month
FEBRUARY BUSINESS OF THE MONTH

Cathy Donahower
Donahower Bookkeeping Services



As a past board member of the Penfield Business Association, I would like to thank the current board for selecting Donahower Bookkeeping as Business of the Month for February. I was priviledged to be a member of the PBA Board for over a year and to serve as the treasurer during that time. I have been working in accounting for 20 years and have made great connections through this association.

Recently I joined a firm in Victor and am employed as their office manager and bookkeeper.
Although I am no longer actively pursuing my business, I plan to continue my affiliation with the PBA and look forward to helping the organization grow.
THURSDAY, FEBRUARY 16, 2012
Annual Spotlight on Business Vitality in Penfield

Presented by Penfield Town Supervisor Tony LaFountain
Shadow Lake


11:30am - Noon: registration/networking

Noon - 1:30pm: lunch served/presentation
This annual event is a great opportunity to hear updates on current developments as well as
future initiatives in Penfield. There will be time at the end of the presentation for Q&.



We'll also be kicking off our 2012 Anniversary Celebration at this event!

We'll be recognizing several of the PBA's founding board members who will be in attendance.

You won't want to miss this! Pre-registration and payment is required by February 13. Please send us an email confirmation of your attendance. secretary@penfieldbusiness.org

Members $25 Guests $30

If you prefer to pay by check, please mail by February 10 to Penfield Business Association, P.O. Box 268, Penfield NY 14525



_________________________________________________________________________________________________________




SAVE THE DATE

:

THURSDAY, MARCH 15

, 2012


Integrating Social Media Into Your Marketing Strategy

Presented by SVM Avenue Marketing Consultants

Courtyard Marriott, Penfield
Not just anyone's marketing strategy, but YOUR strategy, the one you use to generate revenue for your business. Everyone knows about Facebook, Twitter, YouTube, LinkedIn and all the other social media sites out there, but how do you us
e them smartly and strategically to increase business? Without spending your entire day online and not getting
any business done? Bring your laptop and learn practical tips for figuring out how the latest social media platforms can work smart for you and your business.

Networking and coffee service - 7:30 am
Program - 8:00 am -10:00 am
HAVE YOU REMEMBERED TO RENEW YOUR PBA MEMBERSHIP?
We don't want you to miss out on any of our upcoming activities and opportunities. You can renew online at
_________________________________________________________________________________________________________
INTERESTED IN HELPING WITH A PBA COMMITTEE THIS YEAR?
We have several opportunities for members to participate in our plans for this 2012. This is a great way for you to work closely with fellow business decision makers and to help chart a path for the PBA. Below are the committee Chairs. If you are interested, please send them an email.
Business of the Month: Mike Smith, msmith@penfieldcc.org
Business of the Year: Leslie Zornow, lzornow@fairportsavingsbank.com
Golf Tournament: Jeff Chapman, jdchapman@penfieldfinancialgroup.com
Holiday Party: Jennifer Habecker,jennifer.habecker@familyfirstny.com
Membership: Diane Thresh, dthresh@mosaicmktg.com
Penfield in Bloom: Tracy Dovi, Tracy@shepherdhome.org
Programs/Networking: Mary McDowell, mmcdowell@stannscommunity.com
Welcome Wagon: Ann Young, Ann.Young@fnfg.com
SIMPLY PUT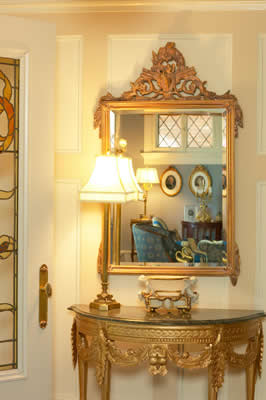 (585) 747-6417
Robin Wyand has had a passion for teaching and working with people her whole life. Recently,
she embarked on a new journey, transferring her skills out of the classroom and directly into others' personal and professional lives. Whether it's in the home or office, SIMPLY PUT educates and works with individuals, families, and small businesses to organize and manage their space. Robin offers her expertise and objective guidance to provide clients with practical and efficient spacial solutions.
SIMPLY PUT has expertise to help you or your business:
Offices
Kitches
Living and dining areas
Bedrooms
Attics and basements
Garages
Closets and utility spaces
_________________________________________________________________________________________________________
Rochester Lawn Care
1592 Qualtrough Road

Rochester, NY 14625

(585) 329-5296

Since 1989, Rochester Lawn Care has offered full service lawn and landscape maintenance for both residential and commercial customers. They provide year-round service including all landscaping, lawn, shrub and tree care plus winter snow and ice management.

Rochester Lawn Care offers a free lawn analysis. They will test your soil pH levels, look for problem issues including grubs, and help you on your way to a thicker, greener lawn. They offer an exclusive money back guarantee of satisfaction with your service.

Rochester Lawn Care is fully insured and certified.

They also have an extensive garden center featuring flowers, vegetable plants, soils and decor at their Qualtrough Road location.
Genesee Valley Physical Therapy
Announces New C.A.R.E. Program



GVPT's physical therapy based C.A.R.E. (Cancer And Rehabilitation Excercise) program is designed to address the many needs of patients; including loss of function, strength, range of motion, energy and aerobic capacity. They work to promote emotional well-being and positive self image.

Their comprehensive program is customized to fit the individual needs of patients at all stages of their treatments helping them to maintain their functional performance and improve their quality of life.
Click here

to download a pdf about the C.A.R.E. Program.
For more information call 585-247-0080 or visit them online at www.GeneseeValleyPT.com
________________________________________________________________________________________________________

Family First Federal Credit Union Announces New Henrietta Location
The Family First family is growing! On January 1st, Family First finalized their merger with Henrietta Federal Credit Union.
"This merger brings together two organizations with a similar, member-focused philosophy and dedication to the communities we serve," explained Family First FCU CEO Christine Peters. "With the added location, the merger allows us to serve a large
r portion of our membership area, affords our members more convenience, and offers HFCU members a broader array of services with the same great personal service they love and expect."
Visit the new Henrietta location:

Frontier Commons1225 Jefferson Rd.Henrietta N.Y. 14623
585.586.8225
800.356.1101
Hiker's Jamboree This Saturday


The Penfield Trails Committee will hold its annual February Indoor Hike on Saturday, February 11 at 10:00 AM at Penfield Town Hall. This year's hike is "A Hiker's Jamboree", a chance to learn about all of the hiking opportunities and trails programs in our area.
The featured speaker is David Wright of Victor Hiking Trails. Other local hiking groups will also share their programs and enthusiasm for hiking in Upstate New York.
Message from the PBA Board of Directors
PBA Event Reservation Payment Notice
We would like to take this opportunity to thank you for your incredible support in attending our events! We appreciate your enthusiasm and participation in our workshops, networking and community events.
In the past, the PBA has absorbed any expense for members who registered for events but were unable to attend for various reasons. Unfortunately the cost for holding events has increased and it has become necessary for us to change this practice. Going forward, the PBA will need to charge you for any reservation you are unable to fulfill unless we receive a cancellation notice 48 hours prior to the event. We are sensitive to the fact that last minute schedule challenge occur and we encourage you to send a substitute in your place if you find yourself unable to attend.
For all PBA meetings requiring reservations and a meeting fee, we have always extended a "pay at the door" option to our members and guests and will continue to do so.Recently, we added the option to pay by credit/debit card via PayPal on the PBA website. This option will continue to be available as well.
Again, thank you for your tremendous support! We look forward to seeing you at our upcoming events!
The Penfield Business Association
is the first and longest-running
business focused association

We are dedicated to supporting
the growth and success of
our members and building
business vitality throughout
the community.
For more information visit us at
www.penfieldbusiness.org
Simply Put
(Robin Wyand)
(Pat Brown)
Babisco Bottle & Can Redemption
(Bohdan Basisty)
Annual Spotlight on
Business Vitality
11:30am - 1:30pm


Pre-registration and payment required by February 13


FEBRUARY 17
Lunch Bunch at Don's Original
11:45am
Informal gathering of members and guests. No reservations required.

Do you have an event you
would like to list?
Send an email to secretary@penfieldbusiness.org
Member-to-Member Discounts
Carpet Hydro Steam
Commercial: free cleaning of a
25 x 25 area with orders of $250
or more. Residential: purchase 3 areas and receive a fourth free.
_____________________
Curves
Free tour and fitness assessment.
0 service fee with 12 month program.
_____________________
Don's Original Rest. & Pub
10% discount off entire meal
_____________________
Edge Color Graphics
10% discount off all services


__________________________

Fairport Savings Bank

$100 toward any new checking account. $50 toward any new business checking account.
______________________
Family First Federal Credit Union
Free membership and a thank you gift of a $25 gift certificate to the Spa at LaBella. Expires 7/30/2011
_____________________________
Fitness Motivation

One-on-one training session free
for new clients. Maximum 10 PBA
members per month - first come,
first served. Training takes place at
Lifetime Fitness.
______________________
Flower Barn

10% discount for PBA members
__________________________
Gooey Cat

15% off all web-development
services and 25% off all

reddoor walkthroughs
____________________________
Gymnastics Training Center

Free registration fee for any member's child enrolled in classes
(Value = $30 per child)

____________________________
Jennings, Nulton & Mattle
Contribution to a charity of the family's choice, in memory of
the deceased
____________________________
Keystone Security Systems

25% discount on any new
security system.
____________________________
Spa at LaBella/LaBella Medical Aesthetics
10% discount on any service or treatment. Discount can not be combined with any other offer or promotion.
___________________________
Labor of Love Communications

AV supplies, projector lamps, batteries, AV services, TV & Projection mounts and
HDMI cables. Discounts vary
on products purchased
___________________________
Mud About You

Party hosting fee waived for groups
of ten or more.
__________________________
Ovation Payroll
Free direct deposit and a 10% discount for all PBA members.
PaperRozzi Invitations and
Stationary at Rozmataz
10% discount on all services


____________________________
Penfield Fitness & Racquet

PBA member rate is $58/month. No initiation or joining fees, and a 90-minute fitness consultation with a trainer plus equipment orientation free. Requires a 12-month agreement.

___________________________
ReMax Realty Group - Mike Ruff

$500 commission reduction for all PBA members and their family members.
___________________________
Quick-Dry Carpet Care

Commercial Service-500 sq ft carpet cleaned free on jobs of 1500+ sq ft. ($125 value). Residential service-take
an additional 10% off seasonal specials.
___________________________
Serenity Chiropractic Health
Examination fee waived for member's first appointment
($40 value)
_____________________________
ShiftAlertz
Receive last year's pricing of $14.95 per month PLUS an additional
15% discount
_____________________________
The UPS Store

10% off all services (excluding stamps, metered mail and ground shipping)
____________________________

The Wireless Zone/
Wolmering Wireless

PBA members receive a free phonebook transfer and either a car charger or Bluetooth ear piece through December 31, 2011.
Staples Advantage Program
2012 PBA Board of Directors
Ann Young - President
First Niagara Bank
Paul Dwyer - Vice President
MetLife Auto & Home
Laurie Klein - Secretary
Your Local Phone Book
Jeff Chapman
Penfield Financial Group
Tracy Dovi
Shepherd Home
Kevin Fitzpatrick
Eastside Family YMCA
Jennifer Habecker
Family First Federal Credit Union
Mary McDowell
Home & Heart of Penfield
Todd Shaw
Penfield Fitness & Racquet Club
Mike Smith
Penfield Country Club
Diane Thresh
Hawkeye|Mosaic Marketing