The eBusiness Wire
January 2012
THE PBA IS CELEBRATING ITS 20TH ANNIVERSARY IN 2012!
Our thanks to the founding board members who put their vision and passion for the

Penfield business community into action.

Ron Baroody - President
Dave Meng - Vice President
Joanne Nulton - Secretary
Richard Stearns - Treasurer
Gail Arnold
Jafar Bitaraf
Sarah Jane Clifford
Mark Guerrera
David McDonald
Nick Meli
Robert Morgan


We have several exciting activities planned to commemorate this important milestone.

_________________________________________________________________________________________________________

INTERESTED IN HELPING WITH A PBA COMMITTEE THIS YEAR?

We have several opportunities for members to participate in our plans for this 2012. This is a great way for you to work closely with fellow business decision makers and to help chart a path for the PBA. Below are the committee Chairs. If you are interested, please send them an email.

Business of the Month: Mike Smith, msmith@penfieldcc.org

Business of the Year: Leslie Zornow, lzornow@fairportsavingsbank.com

Golf Tournament: Jeff Chapman, jdchapman@penfieldfinancialgroup.com

Holiday Party: Jennifer Habecker,jennifer.habecker@familyfirstny.com

Membership: Diane Thresh, dthresh@mosaicmktg.com

Penfield in Bloom: Tracy Dovi, Tracy@shepherdhome.org

Programs/Networking: Mary McDowell, mmcdowell@stannscommunity.com

Welcome Wagon: Ann Young, Ann.Young@fnfg.com
THURSDAY, FEBRUARY 16, 2012
Annual Spotlight on Business Vitality in Penfield

Presented by Penfield Town Supervisor Tony LaFountain
Location: TBD
11:30am - 1:30pm
Join with your fellow PBA members for our Annual Spotlight on Business Vitality presentation by Penfield Town Supervisor Tony LaFountain. This annual event is a great opportunity to hear updates on current developments as well as future initiatives. WE WANT TO HEAR FROM YOU! If you have a specific question or topic of interest that you would like addressed, please submit via email to PBA President, Ann Young, at ann.young@fnfg.com by January 30th 2012. All submissions will remain confidential!
Corporate Communications, Inc.
108 S. Union Street
Rochester, NY 14607
(585) 262-3430
In 1992 Terry Palis founded Corporate Communications, Inc. with the goal of merging business strategy and avant-garde technology to offer businesses, organizations, and individuals fresh solutions for maximum market exposure and response. Shortly thereafter Matthew Mitchell came on board to help shape the company we are today.
Corporate Communications is a close-knit group whose team has diverse experience across multiple industries. Impassioned to add sustainable value to your business, they offer an integrated perspective to both business thinking and products. Their team enjoys pushing the limits of design and creativity to stimulate growth potential, without losing sight of affordable, functional objectives to carry your message across all media.
They offer more than great websites. They offer end-to-end marketing optimization. Award-winning services include:

Website Design
Application Development
Search Engine Optimization
Social Media Integration
Mobile Web Delivery
Interactive Messaging
Web-mercials
Web Hosting
Integrated and Viral Email
Identity Design and Branding
Tradeshow/Conference Displays
Traditional Print Media Services
_________________________________________________________________________________________________________
Elmwood Inn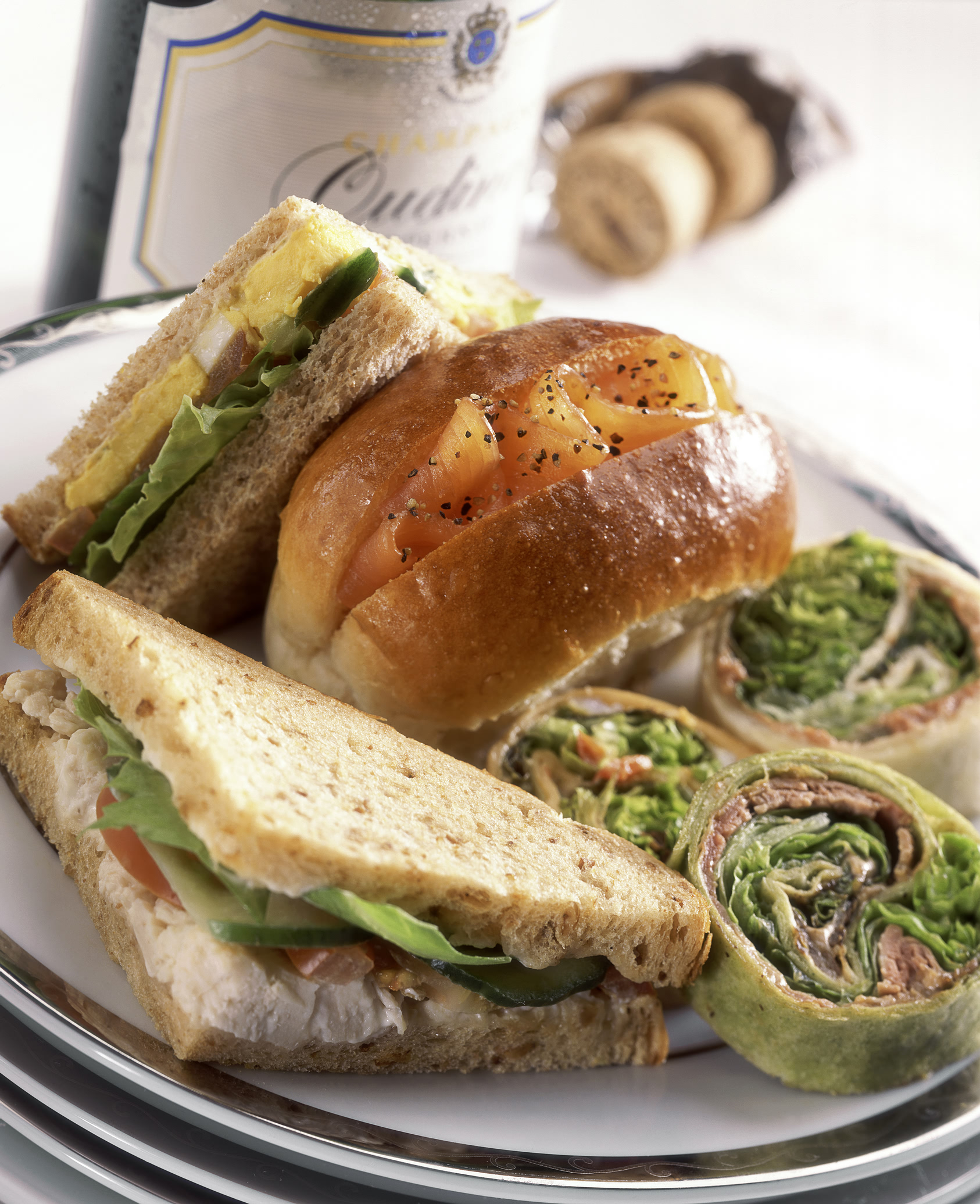 1256 Mt. Hope Avenue
Rochester, NY 14620
(585) 271-5195
Whether you're in the mood for a Prime Sirloin Filet or phenomenal sauteed dish, perfectly paired with one of the Inn's 15 selections of wines... or a pound of crispy chicken wings and a few of their 27 ice cold draft beers, you're always welcome at this neighborhood pub.
Established in 1974, The Elmwood Inn has an interesting, and not-so-conventional past. The building itself was built around 1890 next to a small apple orchard where the old Benfante's Hardware use to be. The building has changed hands many times over the years and was even a funeral home from 1955 to 1970.
Today the Elmwood Inn has an extensive menu including appetizers, burgers, sandwiches, quesadillas, main entrees and a late night appetizer menu. They offer a variety of on-tap or by bottle beer choices as well as several wine options. The Inn also has a royalty rewards program where you can earn points for purchases that add up to a free lunch.
New Hours at Eastside Medical Urgent Care


Good news! Effective January 3, 2012, Eastside Medical Urgent Care is open Monday through Friday 10am to 10pm.
Doors are open at 9:00am for patient registration.

Saturday, Sunday and Holidays: 9am to 6pm - no changes.

Eastside Medical Urgent Care
2226 Penfield Road
Penfield NY 14526
(585) 388-5280
www.EastsideUrgentCare.com



________________________________________________________________________________________________________





Help a Small Business' BIG DREAM come true


Nominate a standout business in your community for the 2012 Dream Big Small Business of the Year Award. Recognize their leadership, contributions to their community, exceptional service, and innovative business practices.

75 Blue Ribbon winners will be announced March 1. The winner, regional finalists, and Blue Ribbon winners will be honored on May 22, 2012, at America's Small Business Summit.

Submit a nomination today at www.uschambersummit.com/award.

Deadline is January 6.
Harvest of the Month
Harvest of the Month is a framework for serving more fresh local fruits and vegetables and organizing related activities that promote healthy eating, nutrition education, and improved individual, community,
and economic health in Penfield.

Harvest of the Month has been operating in the Penfield schools since September 2011. They are now recruiting workplace and residential cafeterias, restaurants, and other food retailers to participate in
serving Harvest of the Month items and other businesses to assist in promoting
the program.
For additional information, assistance identifying featured item suppliers, and obtaining

a digital logo to use on your menu or other promotions materials pleases contact:
Linda Phillips
Monroe County Farm to Table Coordinator for Seeking Common Ground
lphillipsplaner@aol.com, 264-0555.
Message from the PBA Board of Directors
PBA Event Reservation Payment Notice
We would like to take this opportunity to thank you for your incredible support in attending our events! We appreciate your enthusiasm and participation in our workshops, networking and community events.
In the past, the PBA has absorbed any expense for members who registered for events but were unable to attend for various reasons. Unfortunately the cost for holding events has increased and it has become necessary for us to change this practice. Going forward, the PBA will need to charge you for any reservation you are unable to fulfill unless we receive a cancellation notice 48 hours prior to the event. We are sensitive to the fact that last minute schedule challenge occur and we encourage you to send a substitute in your place if you find yourself unable to attend.
For all PBA meetings requiring reservations and a meeting fee, we have always extended a "pay at the door" option to our members and guests and will continue to do so.Recently, we added the option to pay by credit/debit card via PayPal on the PBA website. This option will continue to be available as well.
Again, thank you for your tremendous support! We look forward to seeing you at our upcoming events!
The Penfield Business Association
is the first and longest-running
business focused association

We are dedicated to supporting
the growth and success of
our members and building
business vitality throughout
the community.
For more information visit us at
www.penfieldbusiness.org
Hunt ERA
(Susie Dillon)
Elmwood Inn
(Catherine Dean)
Lunch Bunch at Hung Wah
11:45am
Informal gathering of members and guests. No reservations required.

Do you have an event you
would like to list?
Send an email to secretary@penfieldbusiness.org
Member-to-Member Discounts
Carpet Hydro Steam
Commercial: free cleaning of a
25 x 25 area with orders of $250
or more. Residential: purchase 3 areas and receive a fourth free.
_____________________
Curves
Free tour and fitness assessment.
0 service fee with 12 month program.
_____________________
Don's Original Rest. & Pub
10% discount off entire meal
_____________________
Edge Color Graphics
10% discount off all services


__________________________

Fairport Savings Bank

$100 toward any new checking account. $50 toward any new business checking account.
______________________
Family First Federal Credit Union
Free membership and a thank you gift of a $25 gift certificate to the Spa at LaBella. Expires 7/30/2011
_____________________________
Fitness Motivation

One-on-one training session free
for new clients. Maximum 10 PBA
members per month - first come,
first served. Training takes place at
Lifetime Fitness.
______________________
Flower Barn

10% discount for PBA members
__________________________
Gooey Cat

15% off all web-development
services and 25% off all

reddoor walkthroughs
____________________________
Gymnastics Training Center

Free registration fee for any member's child enrolled in classes
(Value = $30 per child)

____________________________
Jennings, Nulton & Mattle
Contribution to a charity of the family's choice, in memory of
the deceased
____________________________
Keystone Security Systems

25% discount on any new
security system.
____________________________
Spa at LaBella/LaBella Medical Aesthetics
10% discount on any service or treatment. Discount can not be combined with any other offer or promotion.
___________________________
Labor of Love Communications

AV supplies, projector lamps, batteries, AV services, TV & Projection mounts and
HDMI cables. Discounts vary
on products purchased
___________________________
Mud About You

Party hosting fee waived for groups
of ten or more.
__________________________
Ovation Payroll
Free direct deposit and a 10% discount for all PBA members.
PaperRozzi Invitations and
Stationary at Rozmataz
10% discount on all services


____________________________
Penfield Fitness & Racquet

PBA member rate is $58/month. No initiation or joining fees, and a 90-minute fitness consultation with a trainer plus equipment orientation free. Requires a 12-month agreement.

___________________________
ReMax Realty Group - Mike Ruff

$500 commission reduction for all PBA members and their family members.
___________________________
Quick-Dry Carpet Care

Commercial Service-500 sq ft carpet cleaned free on jobs of 1500+ sq ft. ($125 value). Residential service-take
an additional 10% off seasonal specials.
___________________________
Serenity Chiropractic Health
Examination fee waived for member's first appointment
($40 value)
_____________________________
ShiftAlertz
Receive last year's pricing of $14.95 per month PLUS an additional
15% discount
_____________________________
The UPS Store

10% off all services (excluding stamps, metered mail and ground shipping)
____________________________

The Wireless Zone/
Wolmering Wireless

PBA members receive a free phonebook transfer and either a car charger or Bluetooth ear piece through December 31, 2011.
Staples Advantage Program
2012 PBA Board of Directors
Ann Young - President
First Niagara Bank
Paul Dwyer - Vice President
MetLife Auto & Home
Laurie Klein - Secretary
Your Local Phone Book
Jeff Chapman
Penfield Financial Group
Tracy Dovi
Shepherd Home
Kevin Fitzpatrick
Eastside Family YMCA
Jennifer Habecker
Family First Federal Credit Union
Mary McDowell
Home & Heart of Penfield
Todd Shaw
Penfield Fitness & Racquet Club
Mike Smith
Penfield Country Club
Diane Thresh
Hawkeye|Mosaic Marketing