Tutoring with Myers-Briggs
Using the the Test to Become a Better Tutor
Every student is unique. The challenge for many tutors,
then, is to modify their teaching approach to the student while maintaining fidelity to the material at hand. This is no easy task; indeed, many would probably argue that it is the greatest challenge for a tutor, teacher, or parent. Can this problem be ameliorated? It can, actually, thanks to a personality test used by prestigious universities, colleges, corporations, and the US government. I am talking, of course, about the Myers-Briggs Indicator, or test.
The Myers Briggs Indicator is a psychometric questionnaire that was created by the mother and daughter duo, Isabel Briggs and Catherine Briggs Myers, during World War II. Catherine Briggs' interest in personality began when she noticed the personality differences between her daughter's husband and his family. From here, she set out to broadly categorize human nature. The test itself was created in an effort to understand the natural proclivities of other women, which, it was assumed, would help them find ideal employment during the war. The test was influenced by Carl Jung's landmark book, Psychological Types, and owes much to Jung's philosophy on human nature. Read more...
Watch short video explanation. View or take the Myers Briggs Test.
Recent Educational News & Videos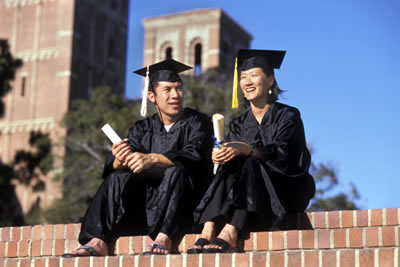 Commencement speeches: