Tutor Profile Tips:
First Impressions: What is the first thought or reaction clients have when they view your profile? What is the first impression you want from them? What impression does your profile convey?

Considering your Fee Range: Here's some advice on adjusting your fee range so parents are more attracted to your tutoring services. Read more...

Promote Your Business:
Attract potential clients to your profile using the following venues:
Read more...

How Testimonials turn the Tide: Have you ever read reviews before you purchase something? That's what parents and students do before choosing a tutor. If you don't have any posted testimonials from previous clients, you don't have much chance at getting requests.
Read more...
Commentary:
Tutoring and Homeschooling:
A Great Match
Homeschooling as a modern American alternative to public and private education began in the nineteen-eighties; since then it has grown dramatically, so that now over two-million American youth acquired their pre-college education primarily under the tutelage of their parents.
Though parents might be dedicated and might have an excellent grasp on how to tailor their child's education regimen to natural proclivities, homeschooling is not without challenges. Beyond the struggle to keep grade, keep up with paperwork, find curriculum, and implement structure, homeschools must also struggle with a dearth of expert knowledge. In other words, while parents can do a very good job teaching, there probably will be a subject that they discover is beyond their ability to teach well. For both parent and tutor, this presents a special opportunity.
From a certain perspective, tutoring is akin to homeschooling: each affords the child specialized attention; each allows a relationship to develop so that the instructor can not only teach the student, but also learn what talents the latter has, and how best to draw them out while teaching a variety of subjects.
Recent Educational Articles in the News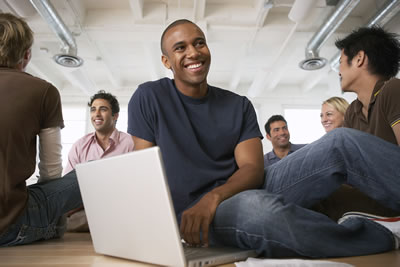 MIT Prof. Nicholas Negroponte's dream is to put a laptop computer into the hands of every child as an educational aid. Lesley Stahl reports on his progress in Cambodia and Brazil. View video.
Have you read Stephen Denning's most recent book, The Leader's Guide to Radical Management. It's about the imminent changes he sees in the workplace, and the impact those changes are likely to have on how we think both about educating and the educational workplace. In the last 25 years, Steve writes, "startups created 40 million jobs in the US, while established firms created almost none." Traditional management, he argues, is broken, and this is reflected in the fact that only 20% of workers are passionate about their jobs. The implications of his book relate not just to how we think about teaching and learning, but also to how we organize the work and the workplaces of teachers.