Soul Revolution 2012
What could God do if you gave Him 60 days to revolutionize your life?
Explore how God takes imperfect people, like us, and leads us toward our heart's greatest desire. Experience how a moment-by-moment connection to God with wide-open willingness, fulfills our deepest longings and transforms us into life-giving people. Join us in September and see what God might do if you choose to give him 60 days to revolutionize your life.
SOUL REVOLUTION is a 5 week teaching series beginning September 9th. This series has the potential to change how you do life and experience God, but like most things in life, you get out of it what you put into it. There are five ways you can participate. We encourage you to do all five. Participate in the services, read the book, do the 60/60 Challenge, join a group and share your experiences with others in the Facebook world and Twitterverse.
Join us every Sunday at 10:30 am for FREE breakfast and "Church for people who don't like church, where no perfect people are allowed!" You don't have to dress up. Just COME AS YOU ARE. Everyone is welcome at Gateway regardless of what you think about church or God or religion. Gateway Branson Internet Campus is a place where God meets people who are far from perfect. This church is for people who don't really like church. This is a safe place for skeptics and doubters to ask their questions. We know lots of people have been burned by church experiences in the past. We hope this is a place where everyone can sort out authentic faith in a very real God and begin to experience it themselves. BUT DON'T STAY AS YOU ARE...Spectators find it's hard to grow at this church. Take a risk. Meet some people. Get involved. Go deeper. Life change is about momentum - little steps you take toward God that lead to extraordinary results.
COME AS YOU ARE - Especially if you are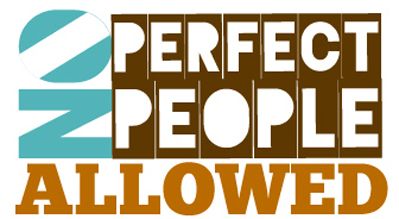 Broken - Tired Poor - Porn Addict - Smoker
Drinker - Not Good Enough Messy - Questioning God - Imperfect - Ashamed - Willing - Searching for Answers - Don't Know God - Alcoholic - Lonely
Rich - Unhappy - Straight - Gay - Judgmental
Drug Addict - And you'll be just like us!
WARNING: No Perfect People Allowed
Checking out faith? Click here for past messages.
Transportation is provided from the motels by calling 417-335-9915.