WISH LIST
We are in desperate need of a 12 or 15 passenger van to expand our "Happy Meal" ministry. If you would like to donate one we can give you a tax-deductible receipt for the value of the van.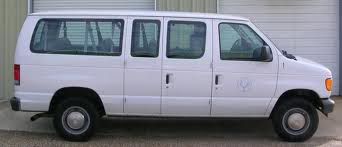 Other items needed include:
NLT Bibles Life Application Study Bibles
SUPPORT THOSE
THAT SUPPORT US!!
Our good friend Jodelle has some exciting things coming up and a fantastic new cookbook that has just been released. She will be doing "Paddle for the Hungry" June 23rd-24th and every $1 raised will go to Jesus Was Homeless so go to her web page and read how you can support this great event here.
You can also help Jodelle while she is paddling for the hungry by eating right. Check out her great cookbook. A % of the proceeds will benefit JWH.
HAVE A CAR YOU
DON'T NEED?
We have a person that we serve that lost their car in the tornado and only had liability insurance. They are in desperate need of transporation as they are the caretaker of a disabled gentleman that is on dialysis. Do you have an old clunker that runs and will pass inspection? If so, let us know and we can give you more information on how you can donate it for a tax-deduction and help someone in need.
Calm After the Storm?
The tornado has left Branson and the show must go on but for some, they still feel the wind blowing. We have seen a staggering amount of need in the past three weeks. Almost 150 more people in the same number of motels, many more families and children. The picture above warms your heart. These kids wait for their "Happy Meal" each week. We are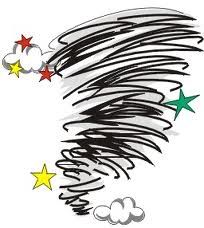 now delivering over 700 meals and many are in desperate need of those meals. We had a volunteer hand a meal to a person that just broke down and cried in thankfulness. So the big question is "How do we move people forward in life?" Ready for the answer? Thank goodness it's not our deal, it's God's deal. We are but mere seed planters and our job is to try to give them opportunity to connect with God. Now we are doing that more than ever.

Church for people who don't like church, where no perfect people are allowed!

We began meeting once a month last year in a Denny's back room. Now we hold a different style of church service every Sunday. I say different because we provide transportation, we offer a free breakfast, we host an internet campus, you can come as you are, we play secular music but most importantly we only want two kinds of people, those far from God and missionaries in our community.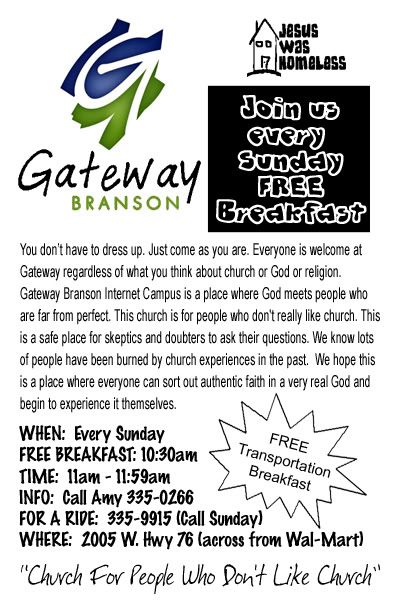 Begining next month we will be starting our 16 week discipling program. Can you imagine how powerful it will be for our community if the ones we are serving begin pouring into others. What would it look like to have a dozen weekly and extended stay motels with Life Groups happening? What would it look like for lives to be restored and given HOPE? What would it look like to see generations of dysfunction stop now? Join us as we help to equip and mentor those that can "turn our community upside down!"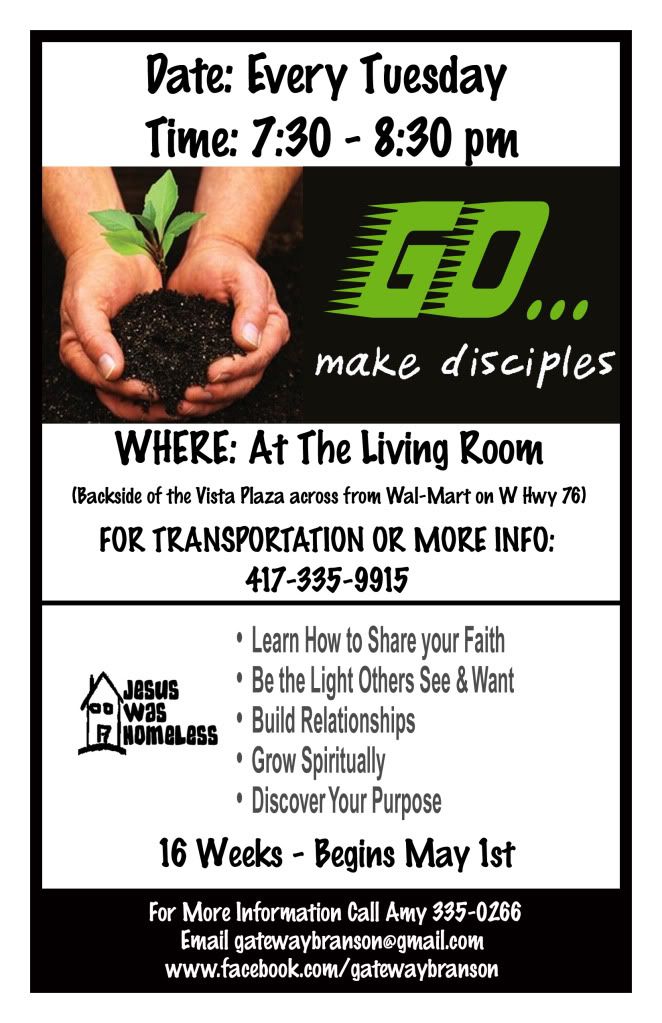 LIFE SUPPORT
"Church for people who don't like church" - almost sounds like a cliché. Hmmm, people chuckle when we say it but what does it really mean? Going every Thursday night to deliver meals (over 700) to our clientele living in the weekly and extended stay hotels, we see so many different kinds of people. Some are the working poor trying desperately to make ends meet, others are single moms, many struggle with addictions and often times we see those who are afflicted with mental illness but one very strong commonality seems to be apparent and that is that most are what we term as "church damaged". Oftentimes we hear the same story told in different ways, usually the message being, "I've been to church before but fill in the blank happened and I don't go anymore. Right or wrong, what we have observed is that there is a whole lot of people who want to know God but are uncomfortable going to church.
Our first "Church for people who don't like church" Sunday had about 45 people in attendance. The majority of the people looked pretty skeptical but for whatever reason decided to give it a try. One young woman in particular looked is if she wasn't quite sure why she had come through the doors. Twenty something, pregnant and living with her boyfriend, she looked very uncomfortable. The morning was pretty busy and I didn't get much of a chance to visit with her but noticed that she had filled out a connection card. A couple of days later, I called her to thank her for coming and her reply totally touched my heart. She shared that at first she did not know what to make of everything but as soon as she heard the music (secular but good lyrics) she knew that she had come to the right place. "I can be myself and not feel judged", was the message that she had received being reached in a way that was familiar to her culture. I am excited to share that she has come every Sunday and Tuesday night (our Life Support discussion group) since and shared with me last Sunday that she wants to keep coming because she is ready to know God better. It doesn't get any better than that! - Amy@jesuswashomeless.org