3rd Annual Thanksgiving Day Dinner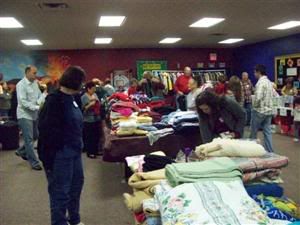 We are still collecting items for our 3rd Annual "Love Your Neighbors" Thanksgivng Day Dinner to be held at the Branson United Methodist Church on Hwy 76 across from Mazzio's. We are still in need of coats, hats, gloves, blankets, deodorant, razors, shaving cream, tooth brushes and tooth paste.

You can drop off items at the CenturyLink store on Hwy 248, in the Gretna Plaza, next to Tijuana Willies, or you can call Amy at 335-0266 to make arrangements for pick-up. You can also drop coats off at Comet Cleaners in Branson.
If you wish to help serve during our Thanksgiving Dinner you can contact Bob Johnson at
937-546-1219 or email him at howpainting@hotmail.com.
I promise he will put you where you can use your gifts best at. Volunteers can arrive at 3:00 pm, doors will open at 5:30 pm to the public and dinner will be served at 6:30 pm.
14

Above all, clothe yourselves with love, which binds us all together in perfect harmony.

15

And let the peace that comes from Christ rule in your hearts. For as members of one body you are called to live in peace. And always be thankful. - Colossians 3:14-15 (NLT)

Sincerely,