JOIN OUR LIST

Hercules Trophy!
The entire Urban Energy competed in the Hercules Trophy on February 10th. It was an amazing day ! 12 challenges (or labours) were set out. 78 teams competing in what must have been one the best organised corporate event in Dubai. The whole team had a blast and it was great to work together. Being a fitness instructor can be quite a solitary job so it was great to be together as a team for a whole day. We came in 6th position overall, and we topped all the other fitness related companies, which was fantastic ! More than anything, it was just great fun as the photos will prove! If you want to see some Urban shenanigans click here : Urban Hercules Trophy



Update on classes
Urban Boost on Sundays and Thursdays morning at 8.30am is now located in Umm Suqueim park.

Most Urban Prenatal and Urban Storkfit classes are now ran by Nicola.

Our new Urban Boost Light class will remain in Al Barsha park at 8.30am on thursdays.

We are considering putting on a new beginners running class in Arabian Ranches - please contact us if you are interested.

The Urban Experience
Laurence, Thank you so much for all your encouragement and training. You were absolutely right, I needed something positive and this was it! I would not have been able to run the 10Km race without you - a huge thank you! It's your achievement as much as mine !
Amanda, Urban Running enthusiast !
| | |
| --- | --- |
| Issue: # 14 | February 2011 |
Dear Urban Enthusiast,
Well, it looks like January was not just about New Year resolutions. As we continue to see great demand for our services, we realise that people are serious about their fitness and they have made a real commitment to better health. Our prenatal and postnatal classes are getting busier which is fantastic. Every day we battle various misconceptions about prenatal fitness and we are glad that so many of you are chosing to exercise through your pregnancy. This month, we welcomed another beautiful healthy Urban baby. Leo is gorgeous, super healthy and both him and mum are feeling great ! This month has been the month of running as well, with some of you doing the 10Km mina series, and some doing the ever growing RAK Half Marathon. Whatever you decided to complete, we hope you enjoyed the challenge and crossing that finish line! Our Urban Boost light is getting popular, and perfect for a nice, gentle entry (or re-entry) into a fitness programme.
We are feeling great about this year and hope to continue welcoming you to our classes. Thank you for the vote of confidence this month again and enjoy February's reading !

TODAY IS A GOOD DAY!
Sincerely,

Laurence & Amy
Emily on her merry way

Most of you training with Emily, either on a one on one basis or on her prenatal and postnatal classes, will now know that Emily has been seconded to work abroad for one of our client. She has left this month for a well earned rest back home and will head out mid March. Even though, she will come back to Dubai on a regular basis, we will miss her tremendeously. All of Emily's classes are now covered by Nicola and her one on one sessions have been split between Nicola and Amy.

We wish Emily the best of luck in this new adventure, but please rest assured that Emily is still very much part of the team and that we will make sure you get to see her when she is back in Dubai !

Women's Health and Fitness March Issue !

Urban Energy is very proud to be associated with Women's health and Fitness magazine. Starting this month, we will be issuing complimentary copies of the mag to all attendees of our classes at the beginning of the month. If you wish to follow WH&F, get their tips, and stay abreast of all things fitness in the UAE, click like on their WH&F Facebook page.

This month's issue is packed with useful tips and great information on various issues facing women throughout their life. Early onset of menopause, BDD (low self esteem), The benefits of breakfast, and tips to get your first triathlon career off to a good start, are only just a few of the topics on focus this month! The March issue also features Urban Energy's co founder, Laurence, and her personal journey to set up Urban Energy.

Make sure you get your copy from your instructor this week ! We hope you enjoy it !
1 on 1 Training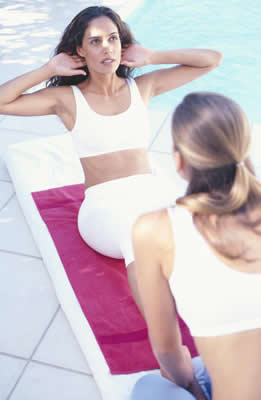 We receive more and more demand for personal training, which is a great indication of the reputation we have built for a great quality service. Unfortunately this means our instructors are under tremendous pressure to fit in as many clients as possible in their days. With this in mind, we have started to strictly enforce our session cancellation policy. Please make sure you only cancel your sessions a min of 24hrs prior and limit your cancellations to a minimum or we may have to give your time slots to customers who can commit to the schedules.
if you wish to start personal training with us and we cannot accomodate you yet, please join our classes as our classes clients will get priority for personal training.

Thank you.

Try Urban Boost Light !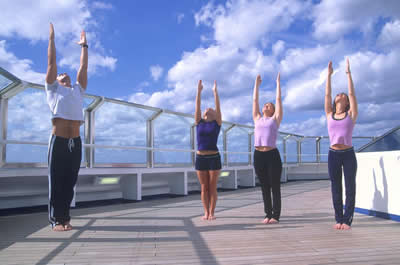 Last month we were announcing the launch of our new class Urban Boost Light. We are very pleased with the way the class has been received and really believe that it will be a real success.

In Dubai, there are no other 'generalist' class that cater for those of us who want a real fitness class but cannot cope yet with an intense, bootcamp style class.

Urban boost is perfect if you have never exercised, or if you have taken a long break, if you have a medical condition that prevents you for doing high intensity classes, if you come back from an injury or if you have a fair bit of weight to lose before you can enjoy a more cardio intense class.
Urban Boost 'Light' is simply a less strenous circult class encompassing total body workout as well as cardio to get you started on the journey to health.
Urban Boost 'Light' takes place on thursdays at 8.30am in Al Barsha Park. Depending on demand, we may look to introduce a second class per week.
Rally your friends and get your fitness in shape ! We look forward to seeing you there !