JOIN OUR LIST

Get that trophy!
The Urban Energy Team is delighted to have won the contest to enter a team into the forthcoming Hercules Trophy on the 10th February. The whole team will be competing all day for the top prize in 12 'labours' that will go from duathlon, to volley ball, power jumps etc... high in Energy, buzzing with fun, the whole day is set to get the team rooting for each other and we can't wait for a little bit of competition! We will find solutions for you if your classes or training sessions fall on a Thursday as all our instructors will be attending this great team building event. for more information, log on to www.herculestrophy.ae.



Launching Urban Boost Light !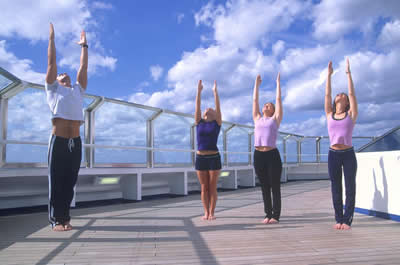 We are delighted to announce the launch of our new class Urban Boost Light.

Aimed at those of you who have never exercised, are coming back from injury, are overweight, older, or just simply unfit and don't want to start with the more intense Boost or Kick sessions,
Urban Boost 'Light' is simply a less strenous circult class encompassing total body workout as well as cardio to get you started on the journey to health.
Urban Boost 'Light' takes place on thursdays at 8.30am in Al Barsha Park.
Rally your friends and get your fitness in shape ! We look forward to seeing you there !
Urban Energy on TV
The Urban Running programme was filmed by Dubai One for their Out and About programme aired last week. For a viewing of the programme, click on the link below. Our bit, Season 5, Episode 17 comes in at about 4.50min ! Happy Viewing !

Urban Running TV show


Classes news
With Urban Boost light, we have also added an Urban Boost in Umm Suqueim Park at 8.30am on a Sunday.

Our Urban Running classes on Wednesday and thursdays are cancelled for the month of February until we get steadier numbers. We still however, offer a run class on monday morning and Monday evenings.

Dear Urban Enthusiast,
As we embark on a New Year, we reflect on the changes in mentality in the region with regards to fitness and health. Growing concerns about obesity, diabetes and other issues related to an inactive lifestyle have given an unprecedented boom to the fitness industry. Fitness trainers are popping up like mushrooms all around town, new classes, new techniques, new gyms, new fads, new computer games, it's all coming in to Dubai acting like a massive tsunami. Everyone wants a piece of that pie and some are more succesful than others at getting it !
Regardless, it's all good news! People want to get more active, and want to change their lifestyle. As our month of January proves to be a very busy one, we hope this is not just the results of New Years resolution, but rather a shift in people's attitude towards health and fitness. Everyday, people widen their social circles in our classes and we love to hear the banter and interaction between all of you ...
Thanks for continuing to put your trust in us, allowing us to take you on that journey to health and fitness ! We look foward to an amazing year with you all.

TODAY IS A GOOD DAY!
Sincerely,

Laurence & Amy
Emily's Nutrition corner
Immunes booster
With the changing weather comes the cold or flu. And only then do we start to think about eating more vitamin C or taking our multi-vitamins. Darn hindsight!

As always, the best treatment is prevention and here are 4 supplements that can help you to avoid the "winter" (can we call it winter??) sniffles.

The first is, of course, Vitamin C which is an anti-oxidant and an infection fighter. It also aids the absorption of iron, which is essential for the formation of rich, healthy blood. High levels of vit. C can be found in broccoli, bell pepper, parsley, papaya, all berry fruits and all citrus fruits.
The mineral Zinc is also needed for a healthy immune system and is usually associated with protein foods like beef, lamb, poultry and seafood (especially oysters. Vegetarian options include almonds, pumpkin seeds, spinach and whole grains.
Echinacea is a herbal supplement that boosts the immune system by increasing the number of T Cells, macrophages, white blood cells and lymphocytes which fight off invading pathogens. It should be taken at the onset of cold/flu symptoms, and not too often as it can lose its effectiveness.
My personal favourite is raw honey which contains 5,000 live enzymes, a full range of vitamins, 22 amino acids and 27 minerals. It is a powerful antioxidant, antiviral, contains natural antibiotics and helps to stimulate the immune system into action. Honey and lemon drinks are the preferred cure for a sore throat in my family, and of course contain vitamin C (bonus!). Just make sure you get the real raw stuff and not the processed honey, and avoid heating it as it kills the live enzymes.
Natural sources of immune system boosters, which also include ginger and garlic, also contain other nutrients, fibre and health benefits that supplements lack. So before you go to the pharmacy take a look in your kitchen and increase your wellbeing for this training session through diet.
Urban Health Retreat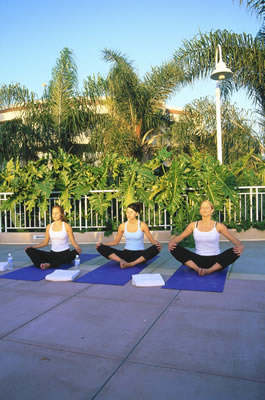 Our Urban Health Retreat will take place on the 18th/19th March 2011. 2 days of fitness, fun and great nutrition! With a programme packed with loads of fitness sessions, running, boxing, kickboxing, Abs blast, and strength training, we will test your fitness and give you an instanteneous boost! Regardless of your fitness level, there will be something for you ! We have also arranged delicious and nutritious food, with the right amount of calories and nutrient.
Classes will be varied and fun. You will also have the opportunity to have your own private fitness assessment
Priced at AED 1500 per person sharing in a twin room, we have included breakfast, mid morning and mid afternoon snacks, lunches and dinner as well as the overnight stay in the luxurious JAL Hotel in Fujairah. So get away from it all, kickstart your fitness for good, get to meet a great bunch of people who all have the same goals and join Urban Energy in their fitness retreat !
To make this as valuable as possible for all participants we have capped the maximum number of attendees. Reserve your space now by contacting info@urbanenergyfitness.com
An amazing experience

Last week, Emily and I went on a business trip. And it
wasn't, by any standard, a glamour trip ! As we headed to the Kandahar Military airfield, we were not sure what to expect. 30,000 soldiers, tanks, weapons, jets and helicopters constantly buzzing... and the odd Taliban rocket alert ! It was an amazing 2 days that will continue to fill dinner conversations for months to come, but mostly, a very humbling experience. Soldiers posted out there are facing danger and death on a regular basis and both Emily and I were delighted to see that fitness & sports activities seemed to be the best escape mechanism for all. The gyms were extremelly well equipped and packed. The sports 'fields' were full of lads and female soldiers playing volley ball, hockey, American football etc... There is not such a thing as a running track there, but the place is so big you can run a half marathon around the base... and quite a few runners were having a good go !

This really was the proof that sports and fitness is the best way to keep a balanced life and mental health. It's not just about wobbly bits and the extra 3 or 4 kgs. It's about keeping sane in what is often a stressful World, wherever you are and whatever your background.

Our Urban babies
This month we welcome Jessie Jade and Rockwell to the world !
The Urban Experience
I am so lucky to have found the website and found Emily as my personal trainer. It has been such an amazing experience. Emily is extremely friendly,kind, supportive, and challenging. I have had personal trainers before but Emily has defintiely stolen first place. Every session is different, exciting and challenging. I want to thank Emily for all her support and look foward to all of our future sessions.


Dana, Urban 121 with Emily