JOIN OUR LIST

Dubai Running calendar



the next running events are the Dubai Creek Striders half Marathon on the 10 Dec, the super sports run series (4 or 8km at Jumeirah Beach Hotel) on the 8th Jan, and the Dubai Marathon (3, 10 and 42km) on the 21 Jan.


Urban at war !
We are at war... against all those that call themselves personal trainers or fitness instructors and don't have the right qualifications. We are proud or our instructors and their experience. Over the next few days, you will see on our website the certificates and diplomas of all our instructors.

There are too many people in Dubai working without a trade licence, or an adequate insurance, let alone the right qualifications and there's no place for them in Urban's world !!!


Who's training for the 10km ?

21st of January is the Dubai Marathon. Along with the gruelling 42km course, the organisers also put on a 10km race and a 3km fun run. Being part of an event like this is an amazing feeling, and crossing that finish line, in whatever time, gives you the most incredible sense of achievement. Don't be afraid of registering ! you will be amazed at what your body can achieve...
www.dubaimarathon.org



The Urban Experience
'I have just spent the last three months training with Urban Energy Fitness and have enjoyed every minute of it. Amy is a wicked trainer (and I mean that in every sense of the word :) but it works and we have fun along the way. I have met a lovely bunch of girls and improved my fitness tremendously thanks to these guys! I would wholeheartedly recommend Urban Energy to anyone who wants to get fit but have fun at the same time!'
Debi - Urban booster & boxer !
| | |
| --- | --- |
| Issue: # 11 | November 2010 |
Dear Urban Enthusiast,

This month we celebrate our first year anniversary. A year ago, Amy and I applied for our Trade Licence and took the plunge. It wasn't until January that we started operating but the month of December was filled with frantic meetings, Skype calls and problem solving conversations and Urban Energy was born. We have had an amazing year! we won't lie to you and say it's been a walk in the park! The challenge of having your own business in this country never cease to amaze us, but we have grown much faster than we ever expected and it feels great ! .... We think we have a great brand, a bunch of amazing instructors and most of all, customers who continue to give us support, friendship and help us out on the way to success.


November has been a busy month for our Urban mums and we have welcome to the world baby twins Amelia and Evelyn, baby Carmen and little Connor all doing super well, bringing happiness and sleepless nights to their parents!

December is the month of celebrations, and with this in mind, Amy and I have decided to share the Urban Madness. See below what Urban Madness is all about but something tells us you are going to like it !

The 10km and Dubai Marathon are around the corner, and we know a lot of you are working hard towards reaching your goals. We'll work with you so let us know what you need from us.

The last piece of news is the launch of our Urban Fit Weekends, a new concept in the region that we hope will catch everyone's attention. More on that in the newsletter....
Happy reading !

TODAY IS A GOOD DAY!
Sincerely,

Laurence & Amy
Emily's Nutrition corner
IRONING OUT A COMMON PROBLEM

On a number of occasions I have been told by my doctor after a blood test that I am Anaemic, which is a common blood disorder. Symptoms include weakness, fatigue, poor concentration, shortness of breath, irregular or delayed menstruation, and malaise (which I just found out means "a general feeling of being unwell"!)
There are actually a few different types of anaemia, but they all come down to having a decreased number of red blood cells or a less than normal amount of hemoglobin in the blood. Hemoglobin is what transports oxygen from the lungs to the working cells and tissues, and is therefore essential for proper function. Without it, bodily systems must work under hypoxic conditions (a lack of oxygen), and usually suffer. Imagine trying to do a Run or Boost class to the best of your ability while only breathing through a straw!
The most common form is Iron-deficiency anaemia (iron being the major component of hemoglobin), and can be caused by a low-iron diet, the inability to absorb iron, and blood loss. Females are more likely to have this condition, especially those with heavy periods or who are pregnant.
Prevention is the key, and a daily diet of iron-rich foods is important. Try red meat and poultry, seafood, eggs, iron-fortified food, beans, peas, spinach, nuts, seeds and dried fruit. Iron from meat is more readily absorbed by the body, and consuming vitamin C when eating an iron-containing food will help to enhance absorption. However, by the time you are anaemic, your doctor may put you on iron supplementation to top up your iron stores (and of course, to meet your daily iron requirements).
So how many iron-rich foods have you consumed today to avoid iron-deficiency anaemia? It's a problem that's relatively easy to manage but can affect your life (and training!) so take a look at your diet, take a multivitamin and don't be afraid to see a doctor if symptoms persist.
MY CLASS, MY PRICE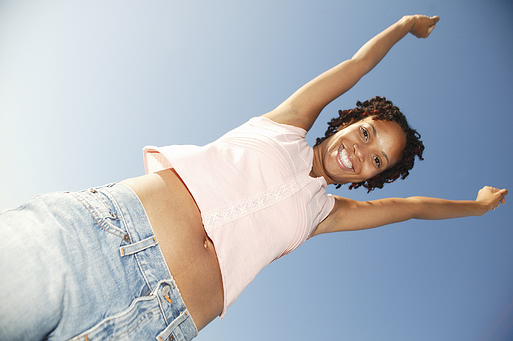 It's complete and utter Urban Madness ! We want to celebrate with you and we think that everyone in Dubai should know how great our classes are.... so we thought we would invite everyone to try us out ! For the whole month of December, you and your friends can come to our classes and pay ....

WHATEVER YOU FEEL THE CLASS IS WORTH !!!!

Bring your friends, brother, sisters, husbands and wives, try out Boost, Kick, Running, prenatal and storkfit, enjoy the class, and at the end of the class, give the instructor the money ! Simple. As many as you want, as often as you want.

You too can share the madness, by pressing the 'forward to a friend' button below, tweeting the news or putting a status on your facebook !


Urban Fit Week-ends !
New for 2011! Coming to Dubai, finally an affordable week-end of just pure Urban goodness ! Amazing fitness classes, no nonsense effective nutrition, well earned relaxation and informative sessions on general health and fitness will be packed in a 2 day stay away. Details are being finalised but we will be heading out of Dubai for a packed schedule which will kickstart your fitness year or give you the blast needed when you've reached the plateau. Put a bunch of fun people together, get them to exercise, eat well and enjoy the amazing facilities that this country has on offer and you have what Urban Energy does best : Healthy and friendly fun !
We will price this weekend extravaganza very conservatively. the more people attend, the cheaper it will become. The price will include room, food, drinks and all sessions. This is a great idea for a Christmas present, and we will welcome both ladies and lads. The first weekend will take place on the 28th January. Enquire on info@urbanenergyfitness.com for more details or to make a booking.