JOIN OUR LIST

5km Women Fun run
Urban Energy has teamed up with Reebok and the organisers of the 5km Women Fun Run on the 22nd October.

An initiative from The UAE Athletics Federation, the fun race is

the UAE's first 5-kilometre Women's Run. The Run will be held at the beautiful coastal Mamzar Beachside on October 22, 2010 at 8am. This is a result of the efforts of UAE's leadership and the support of none other than HRH Princess Haya Bint Al Hussein, wife of HH Sheikh Mohammed Bin Rashid Al Maktoum, Vice President and Prime Minister of the UAE and Ruler of Dubai.

All Urban Energy clients have the opportunity to enter the race under the Urban Energy banner for free. If you are intereted in joining the race, please contact us and we will register you. We will be hosting a pasta night on the 21st October, so Save the Date !

We have 4 Urban Running classes a week. These classes are dedicated to beginners and we will help you get to your first 5km distance. Check our website for schedule and join one of our friendly class !


Update on all Urban Classes
All our classes are now outdoors, either in Al Barsha Park or Umm Suqueim Park. We will wait a little longer for Urban Prenatal and Urban Storkfit. Please do check our website on a regular basis to check for any update.

The Urban Experience
Before the summer I was having 'storkfit' classes with Amy twice a week. I really enjoyed it, Amy was very professional but also very chilled. It was brilliant to be able to train and take my baby with me! I have recommended these classes to all new mums as its just what us ladies need!
Lucy, Storkfit enthusiast

Aquanatal ?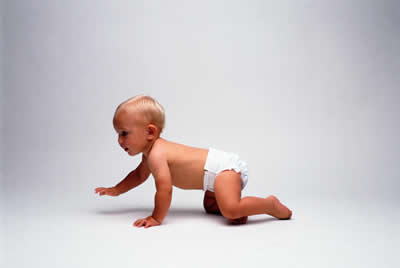 We have made provision in our schedule for an Aquanatal class per week. Dedicated to pregnant ladies, this class is a perfect way to keep fit during your pregnancy. Aquanatal is a fun and relaxing class that frees you from the weight of your bump and has many benefits other than just pure fitness. We are very lucky to live in a country where we can pretty much use a swimming pool all year round. We need to ensure we consistently have demand to open that class so please do let us know if you and your pregnant friends are keen to participate. We are also looking for an adequate venue so let us know if you know of a place with a suitable swimming pool.

| | |
| --- | --- |
| Issue: # 9 | September 2010 |
Dear Urban Enthusiast,
Another month gone! Where is all that time going?! September has been busy for all, back to work, back to school and eventually back to fitness... as everyone settles into a routine, we welcome all of you back into classes ... a few minutes of chit-chat about the long summer break, and we start again.... Boost, Kick, prenatal and Storkfit are back in full swing and we finally reopen Urban Running! The running season is upon us, with some great races around the corner. From 3km fun run, to 5km women's run, the more advanced 10km races all the way to the half and marathon, there's a race for everyone in Dubai and we're here to help you through the training.
During the summer, we also welcomed Urban Babies Eliza Grace, and Seraphine Isobel. All is well for mothers and babies and we can't wait to introduce the girls to our little lads born at the beginning of the summer ...
The next hurdle is the festive break and we all know we want to go back home fit and healthy so that we can tuck in to those amazing family meals guilt free. So if you're not back yet, come on, join the classes, get yourself a pack of personal training sessions. The countdown is on !

TODAY IS A GOOD DAY!
Sincerely,

Laurence & Amy
Emily's Nutrition corner
Benefits of eating Oatmeal
We all know how important breakfast is and most of you will know that I've already argued against skipping it. I still come across people who struggle for good breakfast ideas, and I have the perfect solution - Porridge, or oatmeal.
I have had many conversations about oatmeal over the past month or so that I felt it needed a month of its own, for many reasons.
1. Avoid the instant oatmeal packets and opt for the plain oat flakes (Quaker Oats comes to mind, but there are many others to choose from) which are low in calories and packed full of vitamins and minerals such as: zinc, iron, vit B and vit E.
2. Oatmeal is a complex carbohydrate, providing slow-releasing energy which gets you through the morning.
3. It is packed full of fibre. Soluble fibre has been shown to decrease cholesterol and regulate blood sugar levels (perfect for diabetics). Insoluble fibre reduces the risk of colon cancer by moving toxic waste quickly through the colon and keeping pH levels optimal in the intestines.
4. Oatmeal is a good source of protein.
5. An excellent source of folic acid, which is important before and within the first weeks of pregnancy to ensure proper development of the brain and spinal cord.
It's easy! Heat 1/3 Cup of oatmeal, 1/3 Cup of low-fat milk, 1/3 Cup water and a pinch of salt in a pan. Add raisins or chopped dates and mix until the porridge thickens. This is how I do mine, but there are so many variations: cook with different dried fruit, top with fresh fruit or honey, grate apple through once cooked, eat with yogurt or simply sprinkle with cinnamon and brown sugar (just remember the nutritional value of everything you add).
Find your perfect combination and give yourself a positive reason to get out of bed in the morning!
Hunni time ?

Hunni is a ladies clothing company that was set up over the summer by Urban addicts Debbie Baisley and Aimee Muallah.
They host a beautiful range of clothes at affordable prices, all exclusive to the UAE.
Shopping with 'Hunni', is fun as they work on a party basis: Either you and your girlfriends come to them or they come to you.
They also host coffee mornings and open houses, events and scheduled appointments.


A much nicer way to shop than traipsing around the malls of Dubai, and even better to do it over a drink or a coffee with your girlfriends! We think they are fab, and we know they will do wonders... If you are interested in hosting a party or having a chat with either Debbie or Aimee, please contact them on the numbers below. Otherwise you will probably find them in one of our Urban Boost or Urban Kick classes...
Debbie@hunnionline.com
0561036052
Aimee@hunnionline.com
05010 30874
New class prices
Effective October 1st, class prices will change. Good news for those of you committed to your fitness, the cost of the 12 session combo pack reduces. Better value for more results !

New prices will be as follows :

Single session : AED 85.-
4 sessions combo pack : AED300
8 sessions combo pack : AED560
12 sessions combo pack: AED780
All combo sessions are valid for a calendar month and unused sessions expire at the end of the month.

Urban Prenatal and Storkfit 6 sessions flexi pack: AED 450.
We understand the scheduling issues that pregnant women and new mums may experience and therefore this flexipack has no expiry date, allowing maximum flexibility in attendance.

If you have any questions, please feel free to ask any of your instructors.

Remember your calcium !
October 20th marks World Osteoporosis Day!
This disease silently stalks anyone regardless of age and nationality. Recent research conducted in the UK by calcium supplement ellactiva (www.ellactiva.co.uk) found the dietary habits of 4,500 women quite concerning, inadvertently placing themselves at higher risk of calcium-deficiency related illnesses such as Osteoporosis!
Results showed that just shy of 27% chose to follow restrictive 'fad' diets to stay in shape, and 12% of women choose foods that will keep their weight down and disregard nutritional value. Alarmingly over 35% of those researched have no idea how much calcium they need or are getting through their diet, with 48% not even considering their calcium intake important.
As always we do have a choice! Have a bone-density test, review your diet and top-up with a supplement.
On the 20th October, all our instructors will distribute samples of Ellactiva, a great tasting and easy to swallow calcium supplement ! Available in the form of a soft Dutch-chocolate flavoured chew, 2 of these soft chews provide the full recommended daily allowance of calcium, without any chalky aftertaste. It has been specifically formulated by nutritionists, is rich in calcium, phosphorous, magnesium as well as calcium carbonate and vitamins D and K to help the body absorb and use the calcium effectively.
ellactiva chews have no artificial ingredients, no trans-fats, are gluten-free and contain only 20 calories each. ellactiva is suitable for Coeliacs and Vegetarians and is found in various pharmacies in the UAE. Let us know what you think !