JOIN OUR LIST

WELCOME MARIE !


Starting this month with Urban Energy as our new Fitness Instructor is Marie Becker. Originally from France, Marie has been in Dubai for the last 3 years and is no newbie to the life in the desert! formally trained as a pediatric nurse, Marie found a passion for fitness, and particularly body building and decided to follow her heart and qualify as a personal trainer. She joins us full of energy and passion and is already getting some great sessions on the way. Marie has a very patient and gentle way about her, a lovely french accent and fantastic technique. Next time you see her, ask her to do the plank for you! Marie is contactable on marie@urbanenergyfitness.com or 050 149 6290
Ree joice... here comes Reebok !


All of us at Urban Energy have been like kids in a candy store... imagine Christmas Day but 10 times better ! Our shiny, lovely, new equipment has arrived and we just love it ! Amy has been hugging those dumbells with much tenderness and I look at my power bars with both envy and fear ! We will introduce you to our new equipment at every class and you may find yourself cursing some of it, but we are sure with time you will grow fond of everything, like we have !


Confused about pricing ?
It seems there is some confusion about our pricing and it looks like we have undercharged a few people so we thought we would clarify our pricing structure:
- Urban Running classes are AED50.- per class.
- Urban Boost, Kick, Prenatal and Storkfit are AED75.- each class.
- By committing to a combo pack for the month and paying at the beginning of the month, your price per class decreases.
- You have the choice of 4, 8 or 12 sessions per month combo packs.
- Combo packs are purchased at the beginning of the month and only valid for that calendar month. Unused sessions cannot be carried to the next month. But you can pick and mix your sessions according to your preferred schedule.

We have made it as simple as possible but please do ask us if you have any questions.

Our pricing will change in september so check on our website for more information.

Expatwomen, you are the best !
You love it, you hate it, but you can't escape it: it's the Expatwoman.com forum ! We have a year round advertising campaign on the website but it's when you get onto the Forum that you know you have everyone's attention. And recently, the attention has been amazing. So, Pippa, Aussie Pup, tracey-dubai, HellsBells1, SueB, ozzyozzyozzy, janesul, QueenBee, SueR, Amleite, nina-leigh, marti, kylie2810 and all the others, we don't really know who you are but your support on the forum is heartwarming. Thank you for your good words, we hope to keep you as our ambassadors for years to come !


Dear Urban Enthusiast,
Welcome to Edition 6 of our newsletter. We thought this would be a quieter month. Actually, we were a bit worried that the great exodus out of Dubai for the summer holidays would start in June.... How proven wrong we were! Are you all worried about losing the last minutes pounds ???? We have been inundated with requests for personal training.... Emily left for her holidays and Amy and I have been juggling schedules to try to accommodate everyone. We thought we had found the perfect trainer in young Mark but the villain decided not to join our team advising us in a manner that makes us think we're better off without him ! In every situation there is a silver lining and we received on that same day the most impressive CV. An interview and a few trials later, and we welcome Marie to our team ! Our big news this month is the very timely article in Time Out Dubai, voting Amy as one of the best trainers in Dubai. I know lots of you agree and the feedback we have received from the article has been nothing short of overwhelming. It's great to be rewarded for hard work we' ve been walking (or running) on cloud 9 since then !


TODAY IS A GOOD DAY!
Sincerely,

Laurence & Amy
Emily's Nutrition corner
Post exercise recovery
You may not know it, but what you eat after your training is just as important as the training itself. Without the right nutrition our bodies will not be able to recover and rebuild properly, which is essentially how we get faster, stronger and fitter. So why is post-exercise nutrition so important?

- It allows our muscles to repair themselves between sessions so you are ready to train again (and sooner)
- It facilities the adaptations that occur during your sessions
- It restores the body's energy stores (for overall functioning)
- It prevents us from burning out and becoming ill

Try to have the following within 30minutes of finishing your session as this is the time the muscles are most responsive to uptake:
- 50g of carbs to restore muscle glycogen (energy). Examples: 250ml fruit juice or 2-3 pieces of fruit or honey and banana sandwich or 1 cup of rice.
- 10-20g of protein to help your muscles and connective tissue start to repair and adapt to your new level of fitness. Examples: 50g of nuts or 200ml yoghurt or 2 medium eggs or150ml protein drink.
- Rehydration. Drink at least 500ml of water or sports drink after your stretches and then 250ml every 15 minutes after that for the next couple of hours.
This may take a bit of planning on your behalf but I guarantee your body will thank you for it. Give it a go, and if you have any questions send me an email!

Enjoy the journey Boosters !

Urban Energy social get together
Earlier this month, we decided to throw a little get together to thank everyone for the amazing support and to have a bit of fun.... Bahri Bar was the venue. It all started very 'proper' with a few cocktails, glasses of wine and snacks. Then our Urban booster and kickers started to show their true colours and the evening went from fun to very funny... Leading the pace was our very own best trainer in Dubai, Amy, who despite a bout of illness in the previous few days, decided it was as good a time to let the steam out.... The only one well behaved were our Urban Prenatal ladies who for obvious reasons could only watch and hope that next year it will be them on the dance floor ! It was a great evening and we would like to congratulate the following Urban goers for earning the following well deserved awards :

- Bronwyn Oosthuizen : Running Addict Award
- Aimee Muallah : Ass kicker of the household Award
- Debbie Barker : Most stylish Jump Lunges Award
- Fiona Muir : Foutain of youth Award
- Gesh Johns : Hardcore Chick Award
- Natalia Selby: Most committed Out of Towner Award
- Helen Lyons : Biggest loser Award
- Sharee Hendry : Fit mum to be Award

Congratulations to our winners and thanks to everyone who joined us ... We look forward to our next event in the hope that the photos won' t make it to facebook !

Urban Babies !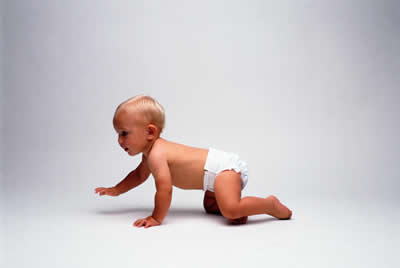 Hot off the press, and just out of the oven, we welcome Urban Babies, Rory, Kyrah and Riley... all healthy, like their mother and we can't wait to meet the new generation .... they will be joining our Urban Storkfit class as soon as the doc says it's OK ! Welcome to the world little guys and gal !


Share your pack !

Special Summer promotion easy on the wallet !



Purchase a 30 or 50 pack personal training session and nominate one person to take over your sessions during the summer. Valid from the 15th May to the 15th September, if you buy a 30 pack (save AED1000) or a 50 pack (save AED1500), you can share the session with a friend or a family member. Handy if you are going home for the summer and your spouse has to stay! Contact us for more information.

don't give up during the summer !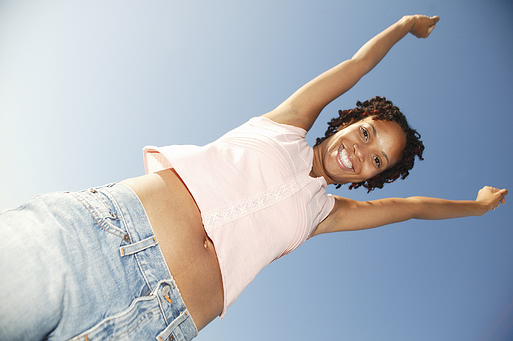 If you are going away for the summer months, don't let all the hard work be lost... ask any of our trainers for some tips and a few fitness programmes to get you going. wherever you are, do a bit of running, go to some classes, do a few planks in front of the TV .... keep active so that those first september classes don't feel like you are starting from scratch again !

The Urban Experience
With the best of intentions, I've struggled to fit exercise into my schedule for the past couple of years so my wife suggested I sign up with Urban Energy. I've been training with Emily since February 2010. Emily has created a training style and schedule that works for me: no two days are ever the same! Not only this but she also provides motivation, encouragement, flexibility (to cater to some very early starts!) and, when required, the 'no-nonsense' approach. Only two months down the line and I'm extremely impressed with results
Ken - One on one training with Emily