JOIN OUR LIST

URBAN ENERGY IS RECRUITING!
Every month brings its challenges and the month of May was no short of them. Faced with more demand than we can really accommodate, you would think we would jump for joy. But there is nothing worse than saying no to a new customer. With the summer coming, it is difficult to assess if this trend will continue or if things will calm down a bit. But the decision is made, and we are planning to recruit another full time Instructor for the summer. Good qualifications, relevant skills and experience, lovely , bubbly personality, customer focused, trustworthy, hard worker, inventive and flexible, with a passion for fitness and a desire to help a small company make it it big ... Do you know the perfect instructor ? Get them to send their updated CV and certificates to
info@urbanenergyfitness.com
Urban Energy and the World of Ree ...


This is really the biggest news this month. Reebok has selected Urban Energy to represent their brand in the region. Our instructors will soon be wearing Reebok branded sports clothing and all our equipment will be replaced by high quality durable equipment and we can't wait to show you their incredible new shoe technology. We will soon arrange some product days where you will be able to try out first hand and purchase at a special discount as a special customer of Urban Energy. Watch this space ...




Share your pack !

Special Summer promotion easy on the wallet !



Purchase a 30 or 50 pack personal training session and nominate one person to take over your sessions during the summer. Valid from the 15th May to the 15th September, if you buy a 30 pack (save AED1000) or a 50 pack (save AED1500), you can share the session with a friend or a family member. Handy if you are going home for the summer and your spouse has to stay! Contact us for more information.

Precious cord
An interesting tidbit from our friends at Cells4Life this month in the form of an excerpt from an interview with co-founder, PhD in Molecular Virology and Scientific Director Dr Jeff Drew who states: "Collection and storage of umbilical cord blood provides a perfectly matched source of stem cells to that child, which are available should the need for treatment arise." Dr Drew, who also has 14 years experience in microbiology, cancer and genetic research, went on to explain that "preserving, by storing at very low temperatures (cryogenically preserving), minimally manipulated whole blood, as done at Cells4Life, vastly increases the recovery rate of all cell types when needed for therapeutic purposes." Interested to learn more for your baby? Give the Cells4Life team a call on 04 311 6613, or browse www.medcells.ae.

Pregnant, Hip and Fit !
Get your discount !

Remember Destination Maternity stores in Dubai offer a 15% discount to all Urban Prenatal customers. You must send us an email so that we pass your details onto them before availing of the offer. Offer available in Dubai Mall and Mirdiff City Centre



Dear Urban Enthusiast,
Welcome to Edition 5 of our newsletter. Boy, it's been a busy month! The classes are getting busier every week and our instructors are working flat out, trying to accommodate all the personal training requests we receive. In its 5 months of operations, Urban Energy has established itself as a leading fitness company in Dubai and the only one to cater for pre and post natal fitness with certified trainers. Our biggest news this month is the exciting partnership with Reebok which will take effect in June. In Reebok, we have met a team of people not only dedicated to fitness but also sharing our values. We can't wait to get you to discover their equipment, and their fitness apparel which we will be sporting very shortly. With their assistance, we will also shortly announce a new fitness programme which should spice up our workouts !
TODAY IS A GOOD DAY!
Sincerely,

Laurence & Amy
Emily's Nutrition corner
Before you Boost



Set yourself up for optimal performance and better results. Before you Boost, Kick, Run or train make sure you are well hydrated and fed.

As I mentioned last month, carbs are the body's preferred source of energy so top up the stores 1-4 hours before your session (everyone will be different here so experiment with timing and meals). Even if you are wanting to lose weight don't avoid this meal (you need energy to function properly, and so does your brain), just make sure your carb is a healthy option. Low GI options (complex carbs not simple sugars) are best as they release energy slower which will get you through your class. Examples include:

- Wholegrain bread
- Pasta
- Natural muesli/cereal
- Muesli/health bar
- Yogurt
- Fruit

Hydration is especially important as we come into the hotter months so make sure you drink plenty of water throughout the day (a good guide is pale yellow urine). Exercise will only increase your body's need for water, so drink about 500ml a couple of hours before your session, and 250ml 10-15 minutes before (over and above what you would normally drink). During your class, aim to drink about 250ml every 10-15 minutes.

Protein is not so important before you train, but is a definite must for your post-training meal but I will get into that next month. Enjoy your fitness journey Team Urban!

Our new locations
The hot weather has finally won the battle and we are going inside ! We have updated our website with all indoor locations and added maps for your convenience - In a nutshell :

-

Star International School Umm Suqueim

- situated on street 9a in Umm Suqueim. Coming from Umm Suqueim street, take Al Wasl road down towards Dubai. After the Enoc Petrol station, Turn right on Street 9a. The school is 300meters on the right. Drive pass the school and turn right at the T-Junction. You will see a barrier on the side of the school, enter and park there.

-

Al Manara Sports Hall:

From Al Wasl road coming down from Umm Suqueim street, going towards Dubai. Turn right at the lights on Al Manara Street. take the first right (street 8a) and drive to the Mosque. Turn left in front of the mosque - the Sports Hall will be on your right. Park and enter. Al Manara Hall has the benefit of being next door to the amazing Nazwa Organic Farm shop. So after a good workout, you can pick up your healthy fruits and Vegs !

-

Dubai International Cricket Stadium:

coming from Umm Suqueim street / Emirates Road. follow the signs to Arabian Ranches. At the first roundabout, turn right and follow the road around to Motorcity. At the top of the little hill, turn left at the roundabout and carry on straight on the paved street. you will pass Spinneys on your left. Carry on straight and pass under the motorcity gate. At the next roundabout turn right towards the Cricket Stadium. Go up the ramp (VVIP markings on the road) and park in front of gate A2.


Another partner for Urban Prenatal !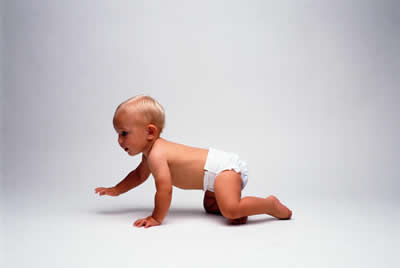 Great news for our Urban prenatal and Urban Storkfit customers. We have recently met the team at Infinitiy clinic and were so impressed with their Baby Care programme, we felt we had to partner with them:

The renowned Infinity Clinic offers home visits by western-trained midwives and lactation consultants to new mothers as well as antenatal and parent support classes, such as: Coping with the Early Months, Introducing Solids, Child Safety and Vaccines, The Toddler Years, Siblings and Baby Care Class for Nannies.

Becoming a parent is a very special time but it is also a step into the unknown especially when you are living abroad. Infinity's team of highly qualified and experienced midwives, paediatric nurses and lactation consultants have worked at leading hospitals such as the Great Ormond Street Hospital and Chelsea and Westminster Hospital in the UK.

If you are interested in knowing more about their programmes, please ask Amy at the Prenatal or Storkfit class. She will provide you with information and leaflets.

Infinity Baby Care
Infinity Clinic, 726 Al Wasl Road, Dubai
Mobile:

050 458 2633

begin_of_the_skype_highlighting

050 458 2633

end_of_the_skype_highlighting


Direct:

04 394 8994

begin_of_the_skype_highlighting

04 394 8994

end_of_the_skype_highlighting





It's not just about weight loss...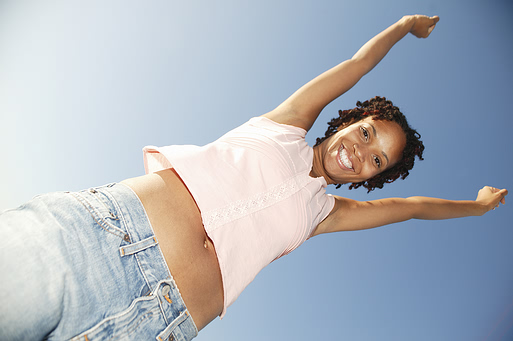 More often than not, the first thing we hear when we ask someone why they want to join our class is 'I want to lose weight' - OK, we live in a society that idolises the 'slim body' and we, as a team, have to accept that. However, 5 months into our operations, and here are some of the changes we see in our clients:

- A few weeks into their programmes, and our Urban gals and lads stand up straight, walk with more confidence, sit up properly, and have an overall body position that oozes assertiveness.

- They laugh more. Our people become more relaxed, more able to cope with the daily stress of life. They regain their sense of humour, and generally speaking, are happier people.

- They get better at taking risks: after a hard workout, you feel like the world belongs to you. Our Urban people develop faith in their ability to achieve things be it at work, at home or in social occasions. Urban customers go from a 'no way' to 'why not' attitude in everything they do.

So whilst weight loss is a main factor for joining us, we find that soon enough, it becomes just a nice side effect. Join our classes and see those changes for yourself...

The Urban Experience
'I very reluctantly attended my first kick boxing class on 26 January 2010 - I say reluctantly because it was something I had never tried before and i was petrified. But I was desperate to try and get my fitness levels up and to lose some weight. I loved it from the word go and a month later I was up to 3 classes a week. I was hooked. I am the fittest I have been in about 7 years and have lost a good few inches too. Amy is great, she keeps the morale of the class going and manages to get maximum effort out of all of us. Thanks Urban Energy for giving me a new lease of life and for helping me realise that you are never too old to try new things!'
Leanne - Urban Energy all round enthusiast !