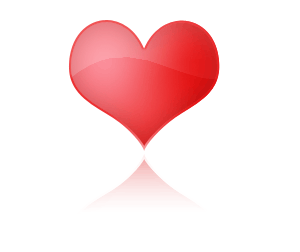 Aloha!
We always like to say that we are a company with a heart. At the heart of the company are our values - love for the bees, earth and each other. We keep you, the customer, in our hearts as well. In every meticulous detail we have your happiness in mind. It is our greatest joy to be able to harvest this special honey from the bees and share it with you.
Welcome to our new monthly newsletter. Every month, we will share with you information about our honey, our farm, the bees and our sustainable business philosophies. The bees and the honey are endlessly fascinating for us and we hope you will find that as well. As always, we are very sensitive to information overload - you are currently subscribed to our Monthly Newsletter and our Christmas Special lists - please click Update Profile/Email Address at the bottom of this email if you want to change your settings.
This month - love is in the air, and it is all about loving our Lilikoi Honey!
From the Heart,
Lilikoi for Lovers

Lilikoi is passion fruit in Hawaiian.

Lilikoi is a fragrant fruit with a lovely tangy and sweet taste. Many people think that the bee
s feed on the nectar of the lilikoi flower and that is how we get lilikoi honey. But in fact, we mix pure wild-crafted puree of the lilikoi fruit into our Organic White Honey to make our Rare Hawaiian Organic White Honey with Hawaiian Lilikoi. The sweetness of our white honey mixes perfectly with the tartness of the lilikoi. (Kind of like some couples, eh?)
Passion fruit (
Passiflora edulis
) is native to South America, and grows prolifically in Hawaii. It is a rich source of vitamin C and a good source of vitamin A, iron, and potassium. We source our lilikoi puree locally from a small environmentally aware company.
Ways to Use Lilikoi Honey
If you're like us - we like eating all of our honeys straight out of the jar! It is also a great spread on pancakes, waffles or whole wheat toast. You can also combine the lilikoi honey with butter or cream cheese as a spread. Sunee Campbell, our Production Manager uses our lilikoi honey to make an easy and delicious cake frosting. Its great on carrot cake and chocolate cake! Just whip one 8 oz block of cream cheese with about 3 Tablespoons of lilikoi honey.
Lilikoi Honey for Your Love
What could be better than honey for your honey? Get sweet and passionate this Valentine's with our
Silk and Passion Gift Box
!
OUR EMAIL POLICY
Volcano Island Honey Company does not believe in or enjoy SPAM, does not inundate its customers with email and does not share your email address with anyone. We appreciate you sharing your email address with us so we can let you know about our holiday specials, and we guarantee we won't abuse the privilege. All of that being said, you can always unsubscribe by hitting the SafeUnsubscibe below.
Silk & Passion Gift Box

Sweet, silky and passionate--our Silk and Passion Gift Box is the perfect Valentine's gift. Delicately packed in our collectible, reusable all wood box this gift box includes:
-1 Rare Hawaiian Organic
Silk Honey (8oz)
-1 Rare Hawaiian Organic
White Honey with Lilikoi (8oz)
Price: $55
Rare Hawaiian Organic White Honey with Hawaiian Lilikoi

When you taste our delicate, yet rich Rare White Honey with Hawaiian Lilikoi puree stirred into it, you will soon know why lilikoi is called "passion fruit". The lilikoi fruit puts the "tropical" into this unique tropical honey.
Price: $18
Ordering
Toll Free: 888-663-6639
Phone: 808-775-1000