K
ushi Institut
e
c

enter for natural healin

g
Kushi Store





Your online source for the

highest quality

macrobiotic food,

books, cookware and more





Book Highlight:
Mayumi's Kitchen by Mayumi Nishimura



What the stars say about Mayumi's cooking:

"Not only are you the best chef in the world...your amazing food helped me to be a happier, healthier person, balanced in body and mind."


Madonna

"Mayumi makes beautiful, energizing food, which I have been lucky enough to enjoy many times over the years. I am thrilled that now everyone can have a chance to experience the effects of her meals, which are as healing and healthy as one can get!"
Gwyneth Paltrow

KushiStore.com





Kushi Institute programs are

a life-changing experience!


A wonderful gift for yourself
or someone

you love!

Upcoming Program Dates:




Mini-classes, snacks and more

May 14 starting at 1:30 p.m.

Way to Health 7 days



Kushi Institute teacher

invited to speak at

Seven Hills Health Expo
April 16, 2011
Mirea Ellis
Along with her faculty position Mirea is the Kushi Institute Assistant Director.

To learn more about the expo, other featured speakers, and Mirea's
presentation Beyond Whole Foods click here.
John Kozinski
Concerned About Nuclear
Radiation Fallout?
Kushi Institute senior teacher and macrobiotic
counselor John Kozinski shares timely information
on this important issue.
Ideas to Protect Yourself from Harmful Radiation
As the crisis in Japan unfolds, there is uncertainty about possible radiation that may affect Japan and the world.
Potassium iodide pills have been sold out at many of the American distributors. Potassium iodide helps protect a person from the harmful effects of radioactive iodine by blocking it's uptake into the thyroid. One possible serious effect of exposure to large doses of radioactive iodine is thyroid cancer.
There are some natural foods that will help if you have radiation exposure. Here is a list with some explanations.
Leafy greens: stimulate the colon and help the liver discharge radiation from the body.
Fermented foods: have the same effect as leafy greens. These include miso, natural cucumber pickles, and fermented sauerkraut. The best quality pickles are homemade or found in the refrigerated section of the store. They do not have vinegar as an ingredient.
Avoid or limit sugars. These will ferment in the gut and interfere with elimination
Avoid excessive amounts of whole wheat flour products. The excess fiber will interfere with gut bacteria, hampering elimination.
Avoid hard and dry grains such as granola, and dried cereal. This kind of fiber creates bad bacteria hampering the gut.
Eat moderate amounts of grains and cooked vegetables, small amounts of beans regularly and fish along with some cooked fruit, healthy fats and natural seasonings. If you eat other forms of animal foods, be moderate. Excessive amounts will interfere with digestion
Limit raw foods. Raw fiber is harder to digest and will hamper elimination.
Good quality saturated fats block the toxicity of radioactive ions such as avocado and coconut oil. Increase these in times of a nuclear disaster.
Fatty fish: fat soluble vitamins in fatty fish like wild salmon or sardines aid elimination. Eat more often in a disaster.
Kelp tablets from clean waters or kombu powder made from kombu from clean waters. The natural iodine can replace the potassium iodine pills. Take a pill every 1-2 hours if exposed to radiation. North American Herb and Spice Company has good quality kelp under the name, PureKelp. If using kombu powder take a half teaspoon 3 times a day.
Miso has a substance that will remove radiation from the body. Prepare soups and season with a strong taste of miso if there is nuclear disaster. Drink 3 cups per day.
Umeboshi Plums: Take 1-2 daily. This will stimulate the liver and colon to eliminate radiation.
Supplements for Radiation disasters: organic selenium, 200 micrograms every hour for one week then 600 micrograms daily. Vitamin E: 400 IU every hour for 1-2 days, then 2400 IU daily. Buy Vitamin E as mixed tocopherols and/or tocotrienols.
North American Herb and Spice Company has a product that combines herbs, supplements and potassium iodine. It is called NukeProtect.
Chlorella: 2 - 500 mg. capsules 3 times per day or follow directions on the bottle
______________________________________________________
From all of us at Kushi Institute,
We send our sympathy and wishes for healing and recovery of the Japanese people and environment effected by the earthquake and resulting devastation.
Many people have called us to ask where they should send aid donations. If you would like to contribute we suggest The Red Cross.
News from Kushi Institute
Volunteer at Kushi Institute For A Year -
Then Attend Levels 1 through 3!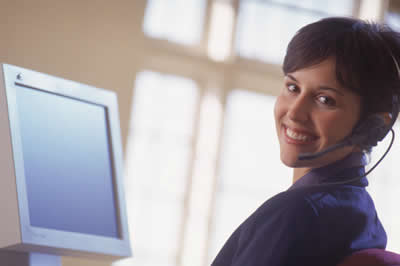 We currently have a year-long volunteer position open as the assistant to our Program Manager.

After successfully completing the volunteer commitment all three Levels may be attended at no charge for program and meals - a great benefit!

Benefits during the volunteer commitment include housing and meals plus attending some classes in free hours.

Requirements for the position are basic computer skills, a pleasant phone voice and personality, and multitasking ability.

To see more about volunteering at Kushi Institute, how to apply, and volunteer fees, click here.

To learn more about the position described above please contact Erika at mlprogram@kushiinstitute.org

Our Facebook Page Has A New Look!


Along with a redesign, nearly every week we add a quote or an interview. This is a great way to see what being at the Kushi Institute is like!



Program News and Offers
Free Open House May 14




Our popular biannual Open House event is coming up soon!.


Join us on May 14 for a fun afternoon with free mini
classes, snacks and more. Come for the event only
or stay on with us for R&R including meals and housing.

For more information click here.






NEW - Free Housing Options for Levels Programs


Level participants have dormitory housing choices of single, double or triple rooms, and new for 2011 - triple rooms are free!




NEW - Attend the First One or Two Weeks of Level 1 in July!




If you've wanted to attend our comprehensive Macrobiotic Leadership Certificate Program but you can only attend programs in the Summer, here's great news!


For the first time we are offering the first two weeks of Level 1 in the Summer.

Here are the dates:



Level 1 Module A July 17 to 24

Level 1 Module B July 24 to 30

For more information on the Levels click here.




NEW - Extended Weekend Healing Diabetes

and Hypoglycemia Program


You don't have to have diabetes to be effected by high blood sugar. It's been linked to many other health problems including cancer, heart disease and Alzheimer's.

This Thursday to Sunday program is packed with information both from the macrobiotic perspective and modern science, plus cooking classes show you how to eat for optimal blood sugar levels.

This program is offered three times in 2011



March 31-April 3

July 7-10

December 8-11


Click here for more information.




For more information on all our programs or to register

call 1-800-975-8744

or email programs@kushiinstitute.org
Help Make A Real Difference
In Someone's Life
Each year Kushi Institute provides a significant number of people with
scholarships for the Way to Health program, where they learn how to
use the macrobiotic approach to health and healing to improve their health.
Those who receive scholarships are facing a serious illness and have very
limited funds. Most often, these individuals have had a drastic decline in
income due to loss of health, and cannot attend the Way to Health program without a scholarship.
We never turn anyone away!
Your support can save lives!
Your donation is tax deductible
We appreciate any size donations! Choose one method below to make
a donation to Kushi Institute and help someone have a better, healthier life!
Click HERE to make a secure credit card donation online.
Call us at 1-800-975-8744 and use your credit card.

Send a check, payable to Kushi Institute, and mail to:

Kushi Institute Donations, 198 Leland Road, Becket, MA 01223
Top of page
Kushi Institute is a federally approved 501-C-3 non-profit educational organization. Discrimination based on race, color, sex, sexual orientation, gender identity, religion, age, national or ethnic origin, political beliefs, veteran status, or disability is contrary to the principles and policies of Kushi Institute