August 2011
Featured Article
With Wellness, Ignorance is Bliss
Most wellness programs assume that the first step to changing habits is education. Whether in the form of a wellness website, nurse line, wellness fair, lunch and learn, newsletter or paycheck stuffer, the assumption is always the same: If people only knew what good health habits were and why they should practice them, they would surely make the right choices. If you, too, think that education is an effective behavior change tool, think again. Click here to continue.
Check Out Our Bollinger Blog!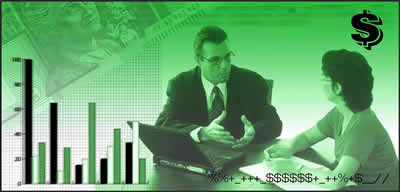 For more information on
401(k)s, 403(b)s, and other Retirement Plans, send an email to John Draper
Your FREE online resource for all your safety and OSHA compliance needs. Whether it is safe driving tips or updating your online OSHA logs, Risk Advisor helps you establish a safety culture in your organization...all at your fingertips. Click
here
for more information.
For more information on our Risk Management products and services, email
Nicole McPeek
.
Legislative/Regulatory Update
Women's Preventive Services: Required Health Plan Coverage Guidelines
Under the Affordable Care Act, women's preventive health care - such as mammograms, screenings for cervical cancer, prenatal care, and other services - is covered with no cost sharing for new health plans. However, the law recognizes and HHS understands the need to take into account the unique health needs of women throughout their lifespan. Click here to continue.
DOL, HHS, and Treasury Issue Amended Guidance on Health Care Reform's Internal and External Claims Process Rules
In response to comments on prior guidance, the Departments issued new guidance relating to health care reform's internal and external claims process rules applicable to non-grandfathered health plans. Click here to continue.
IRS Releases New Form for Extension of Time for 5500 Filing
Last month, the IRS released an updated version of Form 5558, "Application for Extension of Time to File Certain Employee Plan Returns." In prior versions, the Form 5558 was used to provide either a one-time extension of the due date for the filing of a Form 5500 Series Return for a plan (meaning a Form 5500, a Form 5500-SF or a Form 5500-EZ Return), or to request an extension of time for filing of a Form 5330 to report excise taxes associated with an employee benefit plan. Click here to continue.
Change to Medicare Part D Enrollment Period Impacts Notices of Coverage
The annual Medicare Part D enrollment period has been moved to October 15 through December 7, beginning with enrollment for 2012. This change will require plan sponsors to update their Medicare Part D Notices of Creditable or Non-creditable Coverage and most likely will require plan sponsors to provide the notices to Medicare eligible participants by October 15th of this year. Click here to continue.
HHS Releases Proposed Rules for State Health Insurance Exchanges
The Department of Health and Human Services (HHS) has released long-awaited proposed rules to govern how states will set up and run their health insurance exchanges for small businesses and individuals. Industry groups, consumer advocates and others will have 75 days to comment; final rules are expected later this year. Click here to continue.
Play Time or Pay Day
Now that most companies have implemented the initial effective provisions of the Patient Protection and Affordable Care Act, it may soon be time to start thinking about a key element of the health-care reform law that's not slated to take effect until 2014. That year, under a provision known colloquially as pay or play, employers must decide whether to offer health insurance to their workers or pay a penalty that, for most, will be $2,000 per full-time employee and equivalent, over and above 30 full-timers. If the wrong decision were made, it could outweigh the combined costs of all the other factors associated with reform, health-care experts say. Click here to continue.
Most Employers Say Workers Need Guidance on Benefit Decisions
Virtually all employers-96%-say their employees need guidance to make sound benefits decisions and education to help workers understand changes in their benefits programs, yet less than one-quarter-23%-say their company's benefits education efforts are very effective, according to a survey taken at the recent Society for Human Resource Management conference. Click here to continue.
Benefits of Self-Funded Health Plans
Due to the economic recession and the potential for increased health insurance costs brought about by health care reform, many employers are beginning to view self-funded health care plans as a more attractive option than fully insured plans. Click
here to continue.
Creativity Becoming a Key with Benefits Plans - Especially for Boomers
With nearly a quarter of its workforce becoming eligible for retirement next year, AGL Resources inc. decided it might lost its competitive edge if those highly skilled workers walked out the door. Click here
to continue.
New Retirement Plan Disclosures - Are You Ready?
2010 brought a flurry of regulatory activity from the Department of Labor (DOL), including the issuance of two final regulations focused on retirement plan fee disclosure: an interim final
regulation requiring that certain service providers to most retirement plans provide plan sponsors advance disclosure of fees and services, and a final regulation requiring that plan administrators to 401(k) plans (and other similar plans) provide plan participants with periodic disclosures of certain
general plan terms, fee information and investment-related information. These regulations will impose significant disclosure obligations on service providers, plan sponsors and plan administrators. Provisions of the new regulations require compliance beginning at various times in 2012. Click here
to continue.
Retirement Portfolios Must Contain Longevity
Despite arguments that retirees should be exposed to equities in order to bring enough growth in their portfolios to last throughout their retirement, Morningstar's president of the investment management division, Peng Chen, argues in a new article that retirement portfolios must include a conservative bent that includes longevity-insurance products. Click here to continue.
Deadlines Revised: Prepare Now for New Rules for Retirement Plan Fiduciaries
The Department of Labor has slightly delayed the deadlines on significant new affirmative obligations for fiduciaries of retirement plans subject to the Employee Retirement Income Security Act. Although the deadlines have been pushed back to April 1, 2012, employers should be preparing now to ensure that they are ready to comply with the new requirements. Click here to continue.
State Actor Seen Behind Enormous Wave of Cyber Attacks
Security experts have discovered the biggest series of cyber attacks to date, involving the infiltration of the networks of 72 organizations including the United Nations, governments and companies around the world. Click here to continue.
Safety Incentive Survey Results
Recognition programs have a good place in developing a positive, results driven workplace. Click here to continue.
Best Practices for Electronic Communications
Litigation discovery increasingly focuses on electronic messaging. Here are some tips on how best to communicate inside and outside your company in today's world of e-mails, texts, instant messages, tweets, Facebook postings, and LinkedIn messages. Click here to continue.
OSHA QuickTakes Newsletter
Twice a month OSHA puts out a newsletter with relevant articles and regulation updates. Stay in the loop with OSHA and click here to read the latest issue.
What the New Car Insurance Rules Mean for NJ
New Jersey proposed a sweeping overhaul last week to its regulations for the personal injury protection component of auto insurance, hoping to curb rising premiums. The changes affect how and what doctors can bill for treatments and restructure the process for appealing a denied claim. Click here to continue.
Aetna Global Benefits: Healthcare News
Click here to read a report on healthcare issues around the world.