Partners Promoting Recovery

Augusta & Portland start weekly local support groups that will incorporate all recovery pathways
Click Image to View Flyer
All-Recovery Support Meetings are ready to roll in Portland and Augusta! Maine Recovery Communities Coalition has great hopes these meetings will enable people from every addiction recovery pathway to find community-based recovery support there. Please check them out to share your recovery experiences with others and to gather support. FMI Contact Deb Dettor (Augusta) or Ronni Katz (Portland)


Click

HERE

for the Augusta Flyer




Click

HERE

for the Portland Flyer




National Recovery Month (September) is on its way and MAAR is planning for its second Recovery Retreat with other recovery partners. The tentative date for this event is set for Saturday, September 11 in Augusta and the theme of this day-long retreat will be Building an Inclusive Recovery Community. Please save that date and stay tuned!

Crossroads for Women

We have openings in our Cumberland Commons Transitional Housing. You can find more info on the housing HERE.

The Friends and Family outpatient therapy group also has openings.

Here's the description of the group: The Friends and Family Group is an ongoing therapy group specifically for friends and family members that have loved ones struggling with drug and/or alcohol addiction. It is designed to offer support, options and a place to be themselves. Participants will be able to get the help they need for their situation and share trials and triumphs with others. Women and men are welcome to this group. The group meets on Mondays from 5:00pm - 6:30pm in our Portland outpatient office at 66 Pearl Street, Suite 202. Call 773-9931 for more information on how to join the group or visit CrossroadsforWomen.org.



Articles & Resources


Bruce A. Campbell, LCSW, LADC, CCS
(

Bangor Area Recovering Community Coalition)


"What resiliency research teaches us"
The larger recovering community plays a critical role in supporting individuals' recovery

Young People & Recovery (Faces and Voices of Recovery)
A federal Interagency Working Group on Youth Programs is holding listening sessions around the country to develop federal youth policy. This is an important opportunity to educate federal agencies about policies to support young people seeking and in recovery.

A&E TV Recovery Delegates Program 2010
A&E Network, in partnership with the National Council on Alcoholism and Drug Dependence, Inc. Faces and Voices of Recovery, the National Association of State Alcohol/Drug Abuse Directors, Community Anti-Drug Coalitions of America and the 2010 Recovery Month Planning Partners, is searching for the 2010 A&E Recovery Project Delegates from each of the 50 states and Washington, DC. Deadline is May 28, 2010.

Life Since Recovery

(Phoenix House Blog, 4/30/10)


"Today, there's a stigma associated with addiction that makes articles featuring those in recovery few and far between. But if the history of cancer is any indication, I am optimistic that this may change."

Upcoming Events & Happenings




A listing of events happening around New England and beyond



New England Events
Annual Recovering Women's Silver Tea
Thursday May 20, 2010 from 2:00-3:30
Blaine House - Augusta, ME


The Women's Addiction Services Council (WASC) invites you to attend the Annual Silver Tea Celebrating Women in Recovery honoring courageous women who make a difference in their own lives and recognizing their contributions to others in the journey of addiction recovery.

Due to increased security, anyone planning to attend must RSVP to

Kelly Sawyer

or call 621-8118.



New England School of Addiction Studies
The 41st Annual New England School of Addiction Studies will take place from

June 14 -17, 2010 at St. Michael's College in Colchester, Vermont

.The Summer School is a four-day intensive experience for participants to further their knowledge, skills, and experience in the field of chemical dependency services through in-depth coursework.

The Community Caring Collaborative 2nd Annual Summer Institute


"Early Childhood Experiences: Impacting the Future"




June 25 - 26, 2010




University of Maine at Machias - Machias, ME




"The Impact of Substance Use During Pregnancy and Implications for Service Programs"

will be presented by MMC's

Kelley Bowde

n

and

Vincent J. Felitti, MD

, the Co-Principal Investigator of the Adverse Childhood Experiences (ACE) Study, will be giving the keynote address.





Webinars


Creating a Campus-Based Prescription Drug Abuse Prevention Program


Tuesday May 18, 1:30-3:30p


Higher Education Center

Craving for Ecstasy and Natural Highs: A Positive Approach to Mood Alteration


May 7, 2:00-3:00pm




Joyfields Institute for Professional Development





National Events


SAMHSA's 4th National Conference on Women, Addiction & Recovery


"Thriving in Changing Times"
July 26-28, 2010


Chicago Marriott - Chicago, Illinois


Join with leaders, colleagues and stakeholders as we create a two-and-a-half-day Conference Community to dialog on the current research, innovations and trends serving women and girls with substance use disorders and their families.

Portland Women's Task Force
News, Publications & Research Links
National news and research regarding education, treatment and recovery for addicted women, their families and the community.

Journal Abstracts
Influence of Heavy Episodic Drinking on the Relation Between Men's Locus of Control and Aggression Toward Intimate Partners


(J Studies on Alcohol & Drugs,Volume 71, 2010, Issue 2: March 2010)



Assessing criminal justice involvement as an indicator of human immunodeficiency virus risk among women in methadone treatment


(J Substance Abuse Treatment)



What Is the Latent Structure of Alcohol Use Disorders? A Taxometric Analysis of the Personality Assessment Inventory Alcohol Problems Scale in Male and Female Prison Inmates


(Psych of Addictive Behaviors, Vol 24, Issue 1, March 2010)



Complex Calculations: How Drug Use During Pregnancy Becomes a Barrier to Prenatal Care


(Maternal and Child Health Journal, 3/15/10)



A randomized pilot study of the Engaging Moms Program for family drug court


(J Substance Abuse Treatment, Vol 38, Issue 3, April 2010)



Maternal Incarceration During Pregnancy and Infant Birthweight


(Maternal and Child Health Journal, 4/27/10)



The sex industry and business practice: An obstacle to women's equality


(Women's Studies International Forum)



Additional Articles
I'm NOT sexually dysfunctional. I'm just really tired.


(News Moms Need Blog, March of Dimes, 4/5/10)




(Originating article from

CNN Health

)



What to tell in-laws about neonatal treatment


(AT Watchdog Forum - login required to post comments/topics)



Crack Babies: Twenty Years Later


During the 80's and 90's, the nation's health specialists panicked over the growing number of so-called "crack babies" - children exposed to crack cocaine in utero. These children were said to be doomed to lives of physical and mental disability. But, 20 years later, many of the children who were perceived to be "at-risk" are proving the predictions wrong as young adults.




(NPR, 5/3/10)



Program that Pays Addicts for Sterilization Expands to Europe


(Join Together, 4/22/10)



Abusive Head Trauma Up in Children During Recession, But researchers cannot link increase to higher unemployment rates


(Modern Medicine, May 3, 2010)



Prenatal Smoking May Up Psychiatric Drug Use Risk: Youths with prenatal exposure more likely to use drugs to treat depression, ADHD, addiction


(Modern Medicine, May 4, 2010)



Black Kids Suffer More from Prenatal Tobacco Exposure, Study Suggests
(Join Together, 5/4/10)

Portland's Overdose Prevention Project:
News, Publications & Research Links
National news and research regarding addiction, treatment, recovery, and overdose prevention.
Journal Abstracts
Relationship between anxiety disorders and opiate dependence- A systematic review of the literature: Implications for diagnosis and treatment
(J Substance Abuse Treatment, Vol 38, Issue 3, April 2010)


Effect of co-occurring disorders and intimate partner violence on substance abuse treatment outcomes
(J Substance Abuse Treatment, Vol 38, Issue 3, April 2010)



A randomized controlled study of a web-based performance improvement system for substance abuse treatment providers

(J Substance Abuse Treatment Vol 38, Issue 3, April 2010)




Childhood Predictors of Adult Substance Abuse

(Children & Youth Services Review, 5/2/10)

Unintentional overdose and suicide among substance users: A review of overlap and risk factors

(Drug & Alcohol Dependence, 4/29/10)




A fatality involving an unusual route of fentanyl delivery: Chewing and aspirating the transdermal patch

(Legal Medicine, Volume 12, Issue 3, May 2010, Pages 157-159)
Additional Articles



High Rates of at-Risk Drinking Among Elderly Adults, Study Finds

(Science Daily, 5/1/10)




Prescription drug deaths jump again in Utah

(Salt Lake Tribune, 4/29/10)

FDA Staff Concerned About Additive Designed to Combat Pain Drug's Abuse

(Join Together, 4/22/10)




Beyond Caramel Orbs: The Sweet Tradition of Drug-Themed Candy

(Fast Company, 4/28/10)




Scientists Discover Substance That Causes Pain;Finding could lead to development of non-addictive painkillers, study suggests


(Health Day News, 4/28/10)




(Motherlode Blog, NY Times, 5/3/10)
Stay in
Touch!



Portland Women's Task Force: UPDATE

The Portland Women's Task Force has formed a subcommittee to coordinate the creation of the network for moms looking for non-therapeutic recovery support in Portland. The Salvation Army has offered their space (thank you!), we have a recovering mom who's graciously offered her time (thank you!) to host and we're looking to launch this network in late May. Look for an email with a flyer attachment soon!

Click HERE to
view the draft
(not for distribution)

FMI about our subcommittee, contact Amanda at (207) 756-8053.

Opioid Abuse Risk Assessment Tools

During our 4/14/10 meeting @ MMC, the topic of opioid abuse risk screening tools came up. Essentially, folks wanted to know what physicians might be utilizing when attempting to determine the amount of risk to a patient when prescribing opioids.



Based on a quick internet search, Amanda found several available tools. With no endorsement of one or another, you can


view a compiled list of screening/assessment tools HERE

We hope to discuss this at our next OPP/PWT meeting. If you have any other questions/comments, please email Ronni

Young Adult Drug & Alcohol Use Survey (YADAUS)

The The Maine Department of Health and Human Services Office of Substance Abuse has received a federal grant to implement substance abuse prevention activities. Hornby Zeller Associates, the evaluator for the grant, developed this survey to determine the success of local substance abuse prevention initiatives.

This survey is targeted toward 18-25 year olds in Maine. If you are or work with anyone who is within this age range and would like to participate you can do so online at:
http://yadaus.
hornbyzeller.com/
yadaus.asp

Survey participants are eligible for one of 30 $25 Gift Cards. Paper surveys are also available - please email Amanda FMI.

The survey is scheduled to close on May 15, 2010.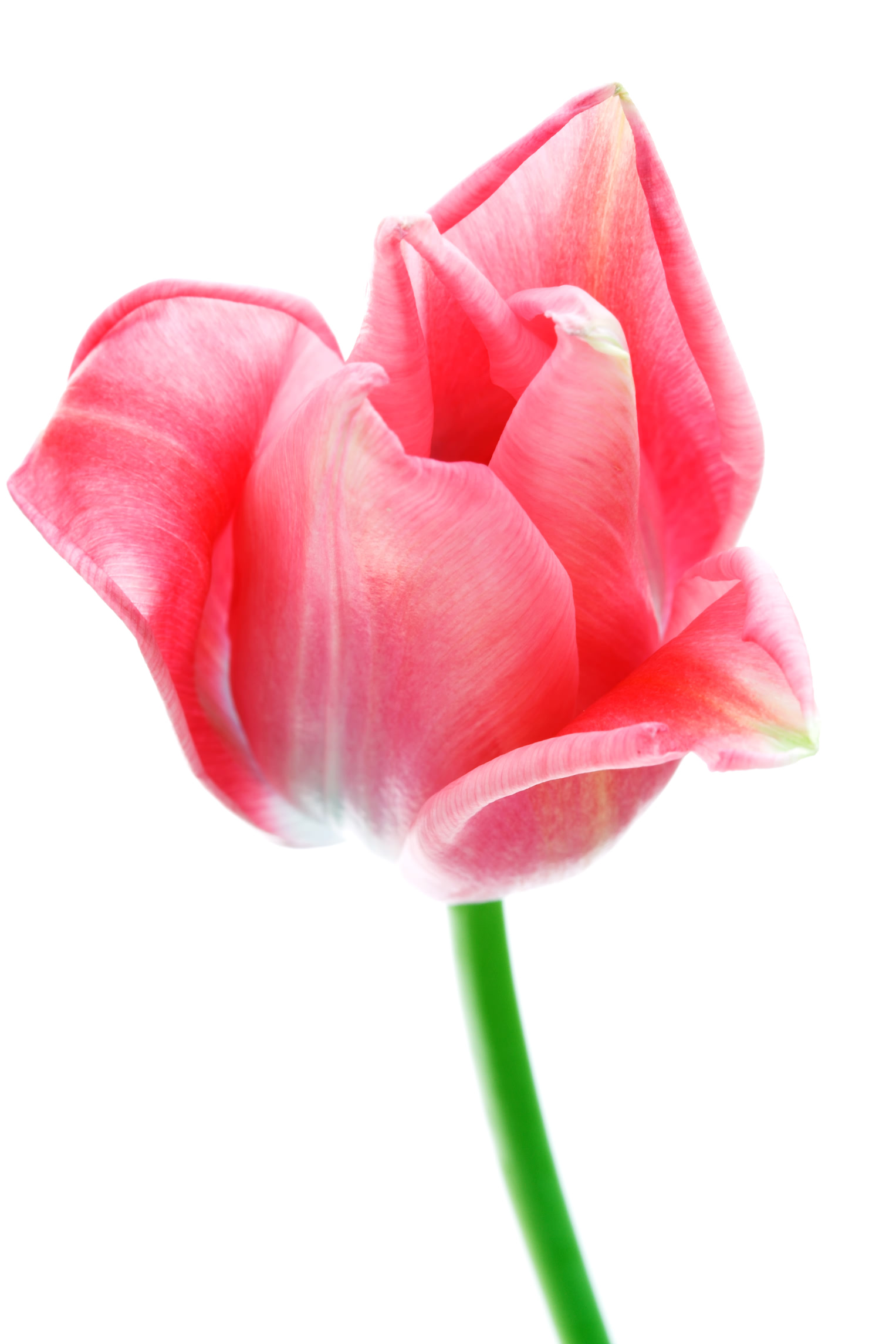 Next Meeting

The next Portland Overdose Prevention Project & Portland Women's Task Force meeting date has not been set. We will email members as soon as we have a date and a location.


FMI about our meetings, please contact Ronni Katz at (207) 756-8116

April 14, 2010
Meeting PowerPoint

April 14, 2010
Meeting Minutes

Treatment & Recovery Resources


SAMHSA
Treatment Locator
National Alliance of Advocates for Buprenorphine Treatment
Patient/Physician Matching System
Maine Office of Substance Abuse
Info & Resource Center
1-800-499-0027 (In-State Only) or 207-287-8900

Faces & Voices of Recovery


NA Maine
HelpLine 1-800-974-0062
AA Maine
24-Hotline 1-800-737-6237 or 207-774-4335
Maine Alliance for Addiction Recovery
(207) 458-4366
Crossroads for Women
(207) 773-9931
Merrimack River Medical Services
(207) 221-2292
PROP/The Women's Project
(Portland)
1-800-611-1588 or (Statewide) 1-800-611-1779
CAP Quality Care
(207) 856-7227
Mercy Recovery Center
(207) 857-8282
Discovery House
(207) 774-7111

Catholic Charities
(207) 775-5671