WinteRush 2010
: Maine's coolest outdoor festival will offer fun activities for all ages in Deering Oaks Park
On Saturday February 13th, Mayor Nicholas Mavadones will officially open the 2nd Annual Portland WinteRush at 10:30 am in
Deering Oaks Park
. Portland WinteRush offers a number of fun activities for people of all ages to enjoy the outdoors in Portland. WinteRush begins with the PolarBear 5K sponsored by Tri-Maine followed by the 1st Annual Portland Snow Plow Parade along Park Avenue. FMI visit
www.portlandwinterush.com
!
Raising Healthy Sons & Daughters:
T
hursday
February 11th at Maine Health's Learning Resource Center (Portland)
Join Megan Williams from
Hardy Girls Healthy Women
and Jeff Morrill, LCSW, from
Boys to Men
as they explore the media that kids are exposed to and how to use it to talk about gender roles with your own sons and daughters. FMI Call 1-866-609-5183 or visit the MaineHealth LRC 2010 Catalog (
PDF
) for more class offerings such as: Addressing Childhood Anxiety, Difficult Subjects: How to Talk to Parents, and MORE!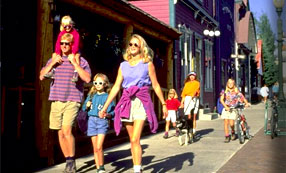 "Move with Your Mom" in Deering Oaks on May 15, 2010
Combining a walk around Deering Oaks Park with an outdoor health fair, women can get simple exercise (with their kids) and learn about available community resources, programs, and simple self care tips, such as self-breast exams, healthy recipes, etc. The walk is less than a mile around, and women will stop at the various tables of the partners. The walk will culminate at the new Park Avenue Community Health Center with a small reception of healthy snacks, and an overview of their services. Additional details to be determined. If you or your organization would like to learn more about "Move with Your Mom," contact
Anne Tricomi
,
City of Portland Public Health Division's Maine Breast & Cervical Health Program
coordinator at (207) 541-6955.