To foster nurturing and healthy relationships, environments and programs that encourage positive youth development and enable all young people in Greater Portland to live substance-free.
The 40 Developmental Assets

OMOP promotes & integrates Search Institute's Developmental AssetsŪ approach in our programming to further positive youth development in Portland.

Asset Building Tip of the Month:
EMPOWERMENT
Community Values Youth

Young person perceives that adults in the community value youth
Youth as Resources

Young people are given useful roles in the community
Service to Others

Young person serves in the community one hour or more a week
Safety
Young person feels safe at home, school and in the community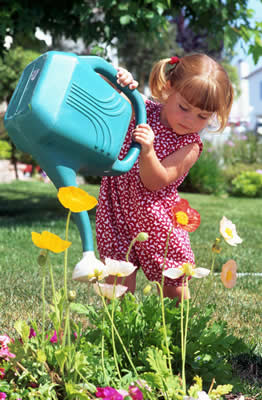 Supporting Healthy Youth: An Island Retreat for Youth Program Staff
Rippleffect's Cow Island June 2, 2009


Sponsored by the Cumberland County Healthy Maine Partnerships
Attendees from various youth-serving organizations participated in fun activities to gain tools, strategies and resources for incorporating healthy messages into their programs while working to learn best practices for helping youth make
healthy life choices involving tobacco, nutrition, physical activity, and substance abuse.


In addition
to the
learning opportunities, Rippleffect staff provided zip line and kayaking adventures and Local Sprouts Cooperative prepared an amazingly fresh lunch with tons of local ingredients!
Partnerss:Healthy Maine Partnerships, PROP/Communities Promoting Health Coalition, Healthy Portland, Healthy Casco Bay, Rippleffect, 21 Reasons, City of Portland PHD/HHSD, & Local Sprouts Cooperative

Thanks to the planning partners and all involved for making this such an exciting day!
Boys to Men 3rd Annual Breakfast Honoring Fathers
All are welcome! Mothers and mentors, too!

Guest speaker
Lou Ureneck author of
Backcast: Fatherhood, Fly-Fishing, and a River Journey through the Heart of Alaska


When: Friday, June 19
Where: The Mariner's Church Banquet Center
Time: 7:00 am - 9:00 am

Visit www.boystomen.info or call (207) 774-9994
for more information.

Search Institute & Best Buy partner to bring you: @ 15
@ 15 was created to ensure opportunities for kids across four dimensions of early adolescence: education, life skills, leadership, and relationships.
Click Here FMI
Associated Press/
mtvU Poll: Financial Worries, Stress and Depression on College Campus
Select the indicator from the dropdown menu to see the results of the poll and to see videos of young adults talking about stress, happiness, dropout and mental health.
Click Here to Select Poll
Drugged, Drunk & Distracted Driving
A Quiz from Parents:
The Anti-Drug
Has your teen earned the keys to the car? Take this short quiz to see if you and the teen driver in your family understand the risks associated with drugged, drunk, and distracted driving.
Take the Quiz
Coming this Summer to Portland Neighborhoods
On June 15, the
Portland City Council will read our
Positive Tickets Proclamation!
After over two years of planning, the Positive Tickets Project is getting ready to launch sometime this summer. We first heard about it when two OMOP members returned from the Search Institute Conference in Minnesota and after speaking with Richmond B.C. Police Department Superintendent Ward Clapham, the program developer, we knew that it was a perfect fit for Portland.
We intend to pilot it in the Parkside Neighborhood in Portland within the next two months. On June 15th, we will be presenting a proclamation to the Portland City Council for their full support. The next step is lining up additional sponsors for the "tickets." Got ideas? Email
Amanda
You may be asking, "What is Positive Tickets?"
It is an evidence-based program that uses an environmental approach to help create positive changes in the relationships between youth and law enforcement officers and other figures of authority. Young people are given positive "tickets" for doing things right. The tickets can be redeemed for fun activities and prizes.
Positive Ticketing explained Here at www.positivetickets.com:
Approach
Catching Kids Doing Things Right
Positive Tickets are issued to youth for staying out of trouble or performing good deeds. The ticket is the gateway to the relationship.
Asset Building
Positive Tickets is built within the framework called Asset Building, also known as Developmental Assets
This framework identifies 40 critical factors for young people's growth and development. When drawn together, the assets offer a set of benchmarks for positive child and adolescent development. The assets clearly show important roles that families, schools, congregations, neighborhoods, youth organizations, and others in communities play in shaping young people's lives. The Search Institute of Minneapolis, MN is the outright expert when it comes to this concept.
Results
It's Working! Youth Crime Going Down
The City of Richmond, British Columbia, Canada has experienced an amazing 41 % reduction in their youth crime during the past three years. Positive Tickets has been a major contributing factor.
Contact: Ronni Katz
City of Portland Public Health Division, H&HS Department
P: (207) 756-8116
E: rmk@portlandmaine.gov
Ronni Katz with Dr. Anne on WMPG's "Safe Space"
Listen as Portland Public Health's Substance Abuse Prevention Program Coordinator shares her story, talks about addiction and Portland prevention programs
Local psychiatrist Dr. Anne Hallward conducts half- hour interviews on subjects that are uncomfortable, painful or shameful to talk about. The hope is that in making difficult subjects discussable, we are all freer to express ourselves more fully.
Click Here to Listen to the 5/20/09 Show



Falmouth Students
Help

Save Homeless Pets

Melanie Creamer, PPH, 5/20/09

"In January, a group of students from Falmouth High School participated in a service project in Hancock County, Miss., where they worked with Habitat for Humanity to help rebuild a community devastated by Hurricane Katrina. Now, Mainers will have a chance to adopt a dog from the Waveland Animal Shelter in Mississippi."

READ ON...


Social Worker Honored for Dropout Prevention Work


Portland Schools Blog


"Sophie Payson, a social worker for the Portland Public Schools, will receive a recognition award from Maine Department of Education Commissioner Susan Gendron for her work to meet the needs of at-risk youth. Gendron will present the award at a Blaine House ceremony on May 21." READ ON...



Videos from our P

revention Partners

21 Reasons Blog

WMTW Channel 8 reports on prom-season underage drinking prevention efforts in Portland.

Click Here for the Video

"Liz Blackwell-Moore, Project Manager from the Communities Promoting Health Coalition at PROP, was on Channel 6...talking about their new youtube video and how to prevent underage drinking."

Click Here to See Liz on Channel 6

OR

Visit 21Reasons' blog




Exhibit Treads Path of

Domestic Violence
Deborah Sayer, PPH, 5/27/09
"Two local high schools have embarked on a project to change soles. Deering and South Portland high school students enrolled in the Jobs for Maine Graduates program have transformed used shoes into sculptures for a one-day display that raises domestic violence awareness.

"The exhibit, titled "Walking in Their Shoes," is intended to show the many faces of domestic violence, from victims to victors and those who offer help in making the transition." READ ON...



"Walking in Their Shoes," a one-day art exhibit created by Deering & South Portland High School students highlighting Domestic Violence Awareness Month

WHEN:

5 to 8 p.m. June 5

, 2009

WHERE:

Hope.Gate.Way.|185 High Street|Portland
The exhibit is free and open to the public.

Attention Grows in Garden Plot




At-risk Portland High students say they enjoy working with their hands and helping the needy




Kelly Bouchard, PPH, 6/3/09




"Most days, it's a struggle for Hector Velasquez to make it to school.

A sophomore in Portland High School's alternative education program, he's not much interested in sitting at a desk for hours at a time listening to a teacher go on about one subject or another.



A new garden-based curriculum is giving Velasquez and his classmates a fresh reason to come to school, get their hands dirty and help provide food for needy people in the community." READ ON...