Asset Building Tip of the Month:
Positive Values

Caring
Young person
places high value on helping other people.
Equality & Social Justice
...high value on promoting equality and reducing hunger and poverty.
Integrity
...acts on convictions and stands up for her or his beliefs.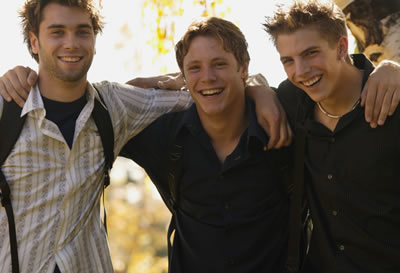 Honesty
..."tells the truth even when it is not easy."
Restraint
...
accepts and takes personal responsibility.
Responsibility
...
believes it is important not to be sexually active or to use alcohol or other drugs.
The 40 Developmental Assets
OMOP promotes & integrates Search Institute's Developmental AssetsŪ approach in our programming to further positive youth development in Portland.

April 6-12, 2009:
National Public Health Week
"Most people don't realize the impact that Public Health has on their lives, but there are examples all around you. Public Health isn't something that matters to someone else - Public Health is your health.
"
Look for these stickers or get your own, take pics & add 'em to the interactive Flickr site!
May 7, 2009: National Children's Mental Health Awareness Day
A day for SAMHSA and the initiatives and communities it supports to promote positive youth development, resilience, recovery, and the transformation of mental health services delivery for children and youth with serious mental health needs and their families.
Visit the site FMI
Our next OMOP meeting is scheduled for Tuesday, April 14 from 12:00p - 1:30p at Portland City Hall.

Join us as we discuss POSITIVE TICKETS and our new target launch date of July 1, 2009! As always, lunch will be provided.
RSVP Ronni -
(207) 756-8116

"To foster nurturing and healthy relationships, environments and programs that encourage positive youth development and enable all young people in Greater Portland to live substance free."

April is National Alcohol Awareness Month
Alcohol Awareness Month 2009:
Events in Maine

What: Governor's Proclamation
Who: Governor John E. Baldacci & MAPSA
When: Monday 4/6, 8a-2p
Where: Hall of Flags (Augusta)
Contact: Malory Shaughnessy


"Members of MAPSA will be coming from all across Maine to share the stories of success in their communities. We will have a joint press conference with the Maine Public Health Association and the Governor at about 11:30 am. The Governor will be reading his proclamation to designate April as Alcohol Awareness Month to join with the national awareness campaign. The MPHA will be there to also launch that week as Public Health Awareness Week and point out that prevention of alcohol abuse, whether high risk or underage drinking IS a public health issue as well. It impacts our families, communities, workplaces and schools. It impacts the health of individuals and the general community and the costs impact us all. "



What: Portland City Council Resolution
Who: Mayor Jill Duson
When: Monday 4/6 @ 7:00p
Where: City Hall (Portland)
Contact: Jo Morrissey
For the 5th year in a row, the Portland City Council will be considering the declaration of April as Alcohol Awareness Month. 21 Reasons & OMOP thank the City of Portland's dedication to reducing underage drinking.



What: Community Forum on

Underage Drinking



Who: 21 Reasons Casco Bay


When: Tuesday 4/14 @ 6:30p
Where: Yarmouth Town Hall (200 Main Street)
Contact: Emily Wolff
All youth & adults are invited! Discussion will build awareness of underage drinking and how it affects the community; there will be opportunities for networking, sharing, and conversation with experts about this important issue. FREE childcare is available.

What: 2nd Annual "What's
Your Reason?" Contest


Who:

OMOP & 21 Reasons


When: Thursday 4/16 @ 7:00p
Where: CTN Studio (Portland)
Contact: Jen Hodsdon
Last year, students from Greater Portland shared their reasons for staying drug and alcohol-free on Portland's Community TV Network (CTN) and will do it again this year LIVE on APRIL 16th!

Get all the details at

21Reasons.org.

Raising Healthy Kids:
Strategies for the Whole Community
7:00-8:30 pm
South Portland High School Auditorium
Presenter Dr. Dennis Embry will outline how our current policies and practices are harmful to our youth, and how we can use just four simple, scientifically proven strategies to better the futures of all children.
Dr. Embry is a nationally acclaimed child psychologist whose work has taken him from Sesame Street to the Secretary of Defense with stops in between. He is a National Research Advisory Council Senior Fellow and a scientist at the Johns Hopkins Center for Prevention and Intervention and the national Center on Early Adolescence, an author of evidence-based prevention programs, and an advocate raising healthy kids using community-wide support. Find Dr. Embry on the web: YouTube, Facebook, PaxTalk (Blog), Paxis Institute
This event is being sponsored by 21 Reasons, Real Life. Real Talk., PROP/Communities Promoting Health Coalition, Healthy Communities of the Capitol Area, Sebasticook Valley Healthy Communities Coalition and the City of Portland Public Health Division.

An Event Series with Gina Ogden
Sponsored by Real Life. Real Talk., Hardy Girls, Healthy Women, TrueNorth Health Center and MaineHealth Learning Resource Center

Friday April 3, 9:00am-2:00pm
TrueNorth Health Ctr, Falmouth
Sexuality and Health, Women & Girls: A
Training for Health Professionals

Cost: $60/$50 RLRT members (discounts available) ~ Register HERE
Friday April 3, 7:00-8:00 pm
MMC Dana Center, Portland
Book Lecture:
The Heart and Soul of Sex
Cost: Free ~ Register HERE
Saturday April 4,
10:00am-3:00pm

TrueNorth Health Ctr, Falmouth
Real Life...Girl Talk: A Conversation with Women and Girls. Cost:

Women: $35/Girls: $15 (scholarships available) ~ Register
HERE
Maine Youth Action
Network's 5th
Annual
Anti-Tobacco
Summit:

Stop. Quit.
RESIST!
April 30 & May 1, 2009 Augusta Civic Center
This two day long event is absolutely
FREE
and mobilizes youth from grades 7-12 from across Maine to come together with adult activists to fight the battle against tobacco. Learn more about this year's keynote speaker, Rick Stoddard at
www.rickstoddard.com
and check out the
MYAN/Youth Summit Brochure
Boys to Men 9th Annual C
onference:
Standing Together to Prevent Substance
Abu
se & Promote Wellness
May 21, 2009 USM, Portland

Boys to Men would like to invite boys in middle school and high school and their adult male role models to attend the 9th annual conference. Join boys from across Maine for a day packed with youth performances, a keynote address, workshops, videos, and more. FMI: www.boysconference.org
Exercise for Health and Love

May 30, 2009 Portland Expo Center

The purpose of this event is to provide diabetes education, prevention, detection and outreach, to improve physical activity and lifestyle, and to celebrate the community assets of Portland's multicultural communities. FMI Contact the MInority Health Program's Nelida Berke at 874-8452
.

Search Institute's HC*HY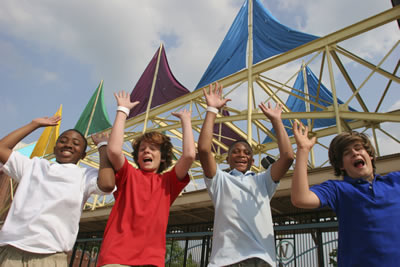 Conference
November 5-7, 2009 (Cincinnati, OH)

The conference is designed for and by youth and community development practitioners as a place of inspiration, strengthening, deepening, and
connecting.
Learn more about this year's theme:
Successful Practices: Surviving to Thriving
News Links & Publications