Asset Building
Tip of the Month
Social Competencies


Planning & Decision Making

Young person knows how to plan ahead and make choices.

Interpersonal Competence

Young person has empathy, sensitivity, and friendship skills.

Cultural Competence

Young person can resist negative peer pressure and dangerous situations.

Resistance Skills

Young person has knowledge of and comfort with people of different cultural/racial/ethnic backgrounds.

Peaceful Conflict Resolution

Young person seeks to resolve conflict nonviolently.
Reach Out Now National Teach In Event
April 2009 is Alcohol Awareness Month. During this month the Substance Abuse and Mental Health Services Administration (SAMHSA) is asking you to help organize a

Reach Out Now National Teach In

event.


For more information and materials (including lesson plans, print and multimedia) go to http://www.teachin.samhsa.gov/

National Children of Alcoholics Week
February 8-16, 2009

Be among the

Champions for Children
for this annual celebration of hope & healing.
To learn more about 2009 activities or to get ideas for
raising awareness
, visit
NCOA
The 40 Developmental Assets


OMOP promotes & integrates Search Institute's Developmental AssetsŪ approach in our programming to further positive youth development in Portland.

Next Meeting:
February 10, 2009
12:00 -1:30
City Hall

If you would like more info about OMOP please contact Ronni at 756-8116. You can also email Amanda your program updates and/or events.

Take it Outside:
WinteRush is Here!
Want to get involved in Maine's coolest outdoor festival? It's a week's worth of events capped off with the Downtown Showdown being held on Saturday February 14th in Monument Square!

Contact Healthy Portland's Joan Ingram at (207) 541-6954 or

click here

for the schedule of "cool" events!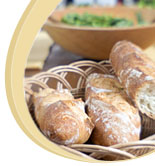 Community Dinners at Portland

West




Come and enjoy

great food

prepared by Local Sprouts!

Gather with other community members to share food on the First Monday of every month from 5:15-6:30 pm at the Portland West Learning Center, 181 Brackett Street, Portland (map). Catered by Local Sprouts Cooperative and youth from Portland West's Alternatives to Detention Program.

FMI contact

Margot

at (207) 775-0105 x161.






Strengthening F
amilies
Program
at Youth
Alternatives
Ingraham
This
evidence-based, 14-week program
is designed for parents and their children ages 6-11 and runs Wednesdays from 5:00-7:30. The program includes a family meal, separate parent & child classes, and family activity time. Limited scholarships are available and early registration is recommended.
FMI or to register, contact Deb Dunlap at (207) 874-1175 x6001.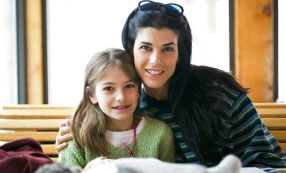 Classes at Windham
Adult Ed
Windham Adult Ed has a fabulous new website and is offering several parenting education courses during February & March. A few offerings are: "Kids Don't Come with Instructions," "Parents & Providers Working Together," and "Foster Parenting in Maine."
FMI call (207) 832-1819 or click
http://windham.maineadulted.org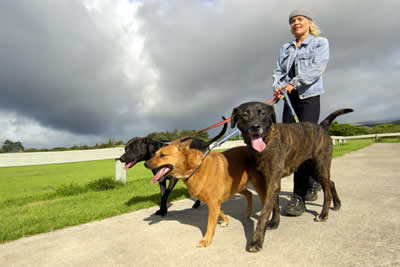 Ronni shares her perspective on the essence of prevention and elaborates on our ever-growing relationship with the Portland School system. As three years of Reconnecting Youth evaluation comes to an end, new programs (see below) for Portland youth are on the horizon!
Read
"
The Coordinator's Corner
" to find out more about our upcoming initiatives.
They say it better than anyone could. Here are a few quotes from Deering & Portland high school's 2008-09 RY students.
Responses to How has RY helped you?
"It helped me solve some problems with others by talking instead of yelling and fighting."


"I felt more motivated to get up and come to school and do my work because RY made me feel better about school."
"It showed me that there are people who have been through the same things. Since I've been in RY I've been doing really well in school and I'm a lot more focused on my attendance."

When asked what they learned about themselves, they said:
"I want sobriety."
"That I had more problems than I thought."
"That I can accomplish more than I thought."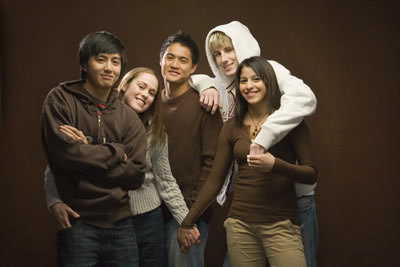 Westbrook seeks ways
to
cultivate youth
input
"City officials are
considering adding a pair of nonvoting council seats for students as a way to lasso teenagers into local decision-making at a time of historic elections and inspiring victory speeches..."
Read the Press Herald Article
Pete Carroll's Winning Coaching Style
"Carroll sees that as his life's work: teach young people, not just ball players, to seize every opportunity and make the most of it. That's why, during football season, and more often in the off season, this high profile celebrity coach goes into some of the most violent neighborhoods in Los Angeles recruiting not star athletes but gang members in an effort to end gang violence.
"
Watch the CBS "60 Minutes" Video
At 50-year mark, Search

Institute still has

a heart for kids

"At first glance, the nonprofit's developmental assets are deceptively simple. They include the need for a caring school climate, a sense of purpose and strong relationships with at least three non-parent adults. But youth experts said

Search Institute's

philosophy represented a groundbreaking research-backed road map that reshaped the way many schools, governments and other

agencies work with youth.

"

Read the Minneapolis Star Tribune Article