Greetings!
May has been a busy month on campus! On Sunday, May 15, the Class of 2011 officially joined the ranks of Harvey Mudd College alumni. Speaker Marissa Mayer of Google encouraged them to find their passion, then Alumni Association Board of Governors President John Lulejian '90 welcomed the 177 graduates into the Alumni Association.
Alumni Weekend will be remembered as one of the best reunions ever. Alumni, guests and other friends returned to campus for a wonderful weekend full of activities. A highlight was the first-ever 50th HMC class reunion for the Founding Class of 1961. Planning is already underway for Alumni Weekend 2012 when the 2's and 7's will celebrate their class reunions. If interested in serving on your reunion committee, please contact the Office of Reunion Programming, 909.621.8436 or
alumniweekend@hmc.edu
.
Finally, if you have not yet participated in the Board of Governors election for 2011, please
sign in to read more about the candidates
listed below, right, then help elect the future leaders of the alumni board by casting your vote.
Summer is a great time to visit campus. If you haven't been back for awhile, why not make time to visit? We'd be delighted to see you.
All the best,
James A. Jacobs
Director, Alumni and Parent Relations
jim_jacobs@hmc.edu or 909.621.8557 (direct line)
Dare to be Daring, Graduates Encouraged


101 men and 76 women poised to take on new challenges


HMC's 177 graduating seniors were encouraged to "share science with everyone," and "do things you are not ready to do" at the College's 53rd Commencement ceremony on Sunday, May 15. Marissa Mayer, Google's first female engineer and the youngest member of its executive operating committee, delivered the commencement address. She told graduates, "It's more important to follow your passion than to follow the plan."

VIEW COMMENCEMENT VIDEO, READ MORE
Record Number of Alumni Celebrate Reunion


Participants reconnect during fun-filled weekend on campus
Michaela Reagan '06, center, and friends.
The 740 attendees who visited campus during Alumni Weekend Apr. 29-May 1 participated in three days of activities, including a memorable celebration for Founding Class members who celebrated their--and the College's--first 50th reunion.
ALUMNI WEEKEND FACEBOOK PAGE
ALUMNI WEEKEND IMAGES, CLASS PHOTOS
VIDEOS: WEEKEND REVIEW,
PROF. VATCHE SAHAKIAN, PROF. ANDY BERNOFF
Pres. Klawe Adds Expertise to Broadcom Board

President Maria Klawe has been elected to the board of directors of Broadcom Corporation, an Irvine, Calif.-based technology company. She will be the first college administrator and one of the first educators to serve on the Broadcom board, which also includes the company's co-founder Henry Samueli, a professor at UCLA's School of Engineering.

"Dr. Klawe's understanding of scientific research and the science, technology, engineering and math (STEM) talent pipeline, as well as her experience in the management and operations of large organizations will be invaluable to our board," said Scott McGregor, Broadcom's president and chief executive officer.


READ MORE
HMC has Great View of Amgen Tour of California


Riders in the Amgen Tour of California, Stage 7 zipped past Harvey Mudd College May 21 shortly before their eight-mile climb to the Village of Baldy. Teammates Levi Leipheimer (USA), three-time Amgen Tour of California champion, and Chris Horner (USA) crossed the Stage 7 finish line in first and second place respectively.

VIEW VIDEO
Erlinger Awarded Henry T. Mudd Prize

Michael Erlinger, professor of computer science and outgoing chair of the Computer Science Department, was awarded the Henry T. Mudd Prize. Erlinger, who joined the College 11 years prior to the establishment of the Computer Science Department, was among the first computer scientists at HMC and has been instrumental in building the department. He has served as department chair for 10 years.
Humanities Professors Mourned


J'nan Morse Sellery and Nathaniel Davis remembered
The Harvey Mudd College community was saddened by the loss of two beloved professors this spring.
Professor of Literature Emerita J'nan Morse Sellery died April 27. The first tenured female professor at HMC (1980) and mentor to many female faculty and students, she arrived at HMC in 1970 and was a faculty member until her retirement in 2005. In addition to her love of English, she pioneered HMC's Media Studies program that began as a facility for student-made, multi-screen image and sound projections that inspired critical thinking and creative expression.
Professor Emeritus of Political Science Nathaniel Davis, who died May 16, joined the ranks of the HMC faculty as the first Alexander and Adelaide Hixon Professor of Humanities in 1983, after a distinguished career in the Foreign Service. He brought spectacular insight into world politics to HMC.
READ MORE ABOUT J'NAN MORSE SELLERY

READ MORE ABOUT NATHANIEL DAVIS
Anna Cunningham '11 Named Fulbright Scholar
Chemistry major will study in Ireland
Chemistry major Anna Cunningham '11 of Seattle, Wash., has been awarded a prestigious Fulbright scholarship for one year of study in Ireland. She will spend the coming academic year investigating pyrrolobenzoxazepine (PBOX) compounds, chemicals that show promise as a weapon against cancer.
Students to Study Engineering at Peking University New study abroad program in China

For eight weeks--June 4 through July 30--Trevor Apple '13, Crystal Bong '13 and Kevin Samrick '13 will study Chinese language, history and culture during a new study abroad program at Peking University offered in collaboration with the China Studies Institute. The Mudders will also participate in an Introduction to Electrical Engineering course taught by HMC Engineering Professor Ruye Wang.



Mudders are Solar Cup Mentors
Abby Korth '13, center, checks the
safety of a solar boat.

After seven months of coaching students from 46 Southland high schools to build and equip a 16-foot, single-seat canoe powered by the sun, Harvey Mudd College Professor Adrian Hightower and four HMC engineering students saw their efforts come to fruition May 13-15 during the nation's largest Solar Cup competition.

READ MORE


Summer Research Engages Students, Faculty
Instead of heading to the beach or home for a break, more than 150 students are remaining on campus for 10 weeks of full-time research alongside 45 faculty members, as part of HMC's Summer Research Program. The more than 100 research projects in progress vary in scope and span the fields of biology, chemistry, computer science, engineering, mathematics and physics.
READ MORE
MISSION STATEMENT
Harvey Mudd College seeks to educate engineers, scientists, and mathematicians, well versed in all of these areas and in the humanities and the social sciences so that they may assume leadership in their fields with a clear understanding of the impact of their work on society.
Innovation, Leadership, and Impact, Especially in Engineering, Science and Mathematics

Focus on Experiential and Interdisciplinary Learning

Unsurpassed Excellence and Diversity at All Levels

Nurturing and Developing the Whole Person

Global Engagement and Informed Contributions to Society

Improvement of Infrastructure and Resources to Support HMC's Commitment to Excellence and Building Community
If you have any difficulty viewing this e-mail or our website, or have any feedback for us on this e-mail, please contact us at alumni@hmc.edu.


E-newsletter produced by the Office of Communications, communications@hmc.edu
AABoG NEWS
Voting is open until
May 31 to elect representatives who will serve on the Alumni Board of Governors (AABoG) for the 2011-2014 term. Board members serve three-year terms and currently represent graduates from 1961 to 2009. The group works closely with staff, faculty and students to strengthen ties and increase alumni support of the College.
2011-14 CANDIDATES
Brooke Basinger '01
Jason Fredrickson '99
Glen Hastings '93
Bob Herling '67
David Sonner '80
Jessica Spaulding '03
Dee West '65 P92/93
You may vote for one or more--but no more than seven--candidates, including write-in votes.
Teaching and Learning Building
As part of an ongoing effort to implement the HMC Strategic Vision, the College is proceeding with the construction of the first new academic building on campus in almost 20 years.
HMC to Celebrate International Year of Chemistry
The fall 2011 Dr. Bruce J. Nelson '74 Distinguished Speaker Series will celebrate The International Year of Chemistry. Co-hosted by the Department of Chemistry and Office of Advancement, the series will welcome world-renowned chemists from a variety of disciplines to explore chemistry's solutions to global environmental, energy, materials and health challenges. Click here for general information about the series and about last year's speakers.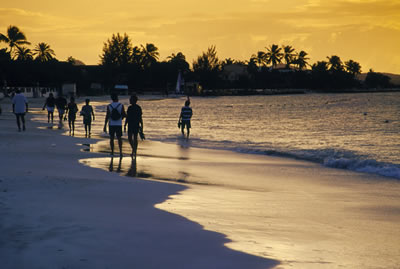 Join Us for a Family Beach Getaway,
Oct. 14-16

Professor of Biology Steve Adolph will lead a camping trip designed for the entire family that will include nature hikes, a visit to the tide pools at Montana de Oro and more.

UPCOMING EVENTS
May 26-28
Claremont
______

FINANCIAL SEMINAR WITH RACHELE CAWARING '96
Seattle, Wash., June 8
_____
SUMMER SEND-OFF PARTIES
Los Altos Hills,
Calif., June 26
Centennial, Colo., July 16
New York, N.Y., July 24
Claremont, Calif., July 29
San Diego, Calif., July 31
Reston, Va., Aug. 4
Pasadena, Calif., Aug. 7
Sammamish,
Wash., Aug. 7
______
FAMILY CAMPING TRIP, PISMO BEACH
Oct. 14-16
______
ST. PETERSBURG, RUSSIA TOUR
Oct. 27-Nov. 4
______
ALUMNI-HMC
CAREER FAIR
HMC, Linde Activities
Center, Oct. 28
Event inquiries:
Sustainable Giving
Harvey Mudd College is promoting paperless giving as a natural addition to ongoing "green" efforts. By setting up an online recurring gift, you can be among the first to help the College minimize both cost and waste.
For every 100 donors who sign up for recurring gifts by June 30, 2011, HMC will plant one tree on campus. We're over halfway there, with 57 donors!
GIVING WEBSITE
HMC SUSTAINABILITY EFFORTS