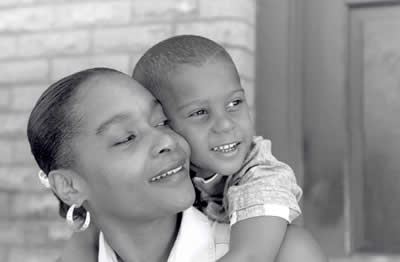 Moms Graduate from Parenting Class
On July 15, the Wylie Center will congratulate another Incredible Years class on their effort over the past 12 weeks. The class was being held at Amelia's Light, a local women's shelter at March Airforce Base.
The single mothers learned several strategies on how to play with their child(ren), utilize descriptive praise, and how to implement a routine.
This parenting class was funded by the
Seraphim Fund, The Community Foundation Serving San Bernardino and Riverside Counties.
4th of July Craft
Do you need a fun craft that will entertain your kids and help you set the table? "Well, this is one can-do robot. His recycled-can head holds a hair-raising array of utensils, and a clear container belly keeps cookies safe from eager little hands until it's time for dessert."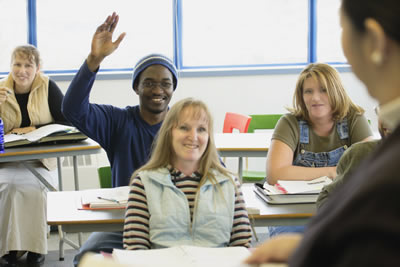 Wylie Center Will Now be Offering Triple P Parenting Classes!
Triple P Parenting Classes can help you encourage behavior you like, deal with problem behavior, become confident as a parent, be realistic about parenting, and take care of yourself. This 8 week class is geared towards parents of children birth - 12. Each class session is last no longer than 2 hours and child care will be provided.
Classes are FREE to Riverside County Residents and has NO INCOME REQUIREMENT! Group Classes can also be scheduled for Church groups, PTA's, Mom's Clubs, etc. If you would like to sign up or want more information, please contact Cassandra White at 951-683-5193 xt. 209
This program is funded in part by The County of Riverside Department of Mental Health.
Greetings from The Wylie Center!!!!!!!
Get ready for a month of sun, fun times, and lots too do. This newsletter will let you know some fun things you can do this month, like a 4th of July craft, and will also be filling you in on some fun The Wylie Center had since our last issue.
The Wylie Center Wins Most Outstanding Partner Agency Award!
United Way of the Inland Valleys
recognizes The Wylie Centers efforts and awards it the Most Outstanding Partner Agency Award at the
2011 Live United Celebration & Awards Picnic
on June 17th at White Park in Riverside.
While at this event, The Wylie Center also hosted a information and craft booth that allowed attendees to find out more about our programs. Kids were also able to come and create fun art with pre-made coloring pages and fun paint markers.
Wylie Center Enters Awards Contest to Help Mom's with Post-partum Mood Disorders
If you are willing to "like it" on your Facebook page (and consider encouraging friends to do the same) this is a really easy way for you to help us raise awareness and fundraise for women with postpartum depression.  
We are working with StayClassy, an on-demand social fundraising solution for non-profit organizations which helps 501c3 market themselves across the web, particularly to a younger demographic, with plug-ins to popular social sites like Facebook, Twitter, Myspace and more. 
So the feel of this is more like a "contest" than a fundraiser.  "Prize" is $150,00 to be divided between 12 non-profits.  The Inland Empire Perinatal Mental Health Collaborative applied as an "advocacy" organization to be a part of this contest and were approved.   
We have until July 8th to get a minimum of 100 people to "like us" on Facebook.  We already have 160 so we have met the minimum, but we want to exceed this by far so that we can be in the Top 25 to get into the next round of competition.
Instructions:
1. Go to the link below through www.stayclassy.org
Link to Achievement Page:
2. Click on the button to log onto your Facebook account and then "like it".
3. Make sure that you "like" the button near the title "Postpartum Collaborative Seeks to Help Women with Postpartum Mood Disorders". 
My Play Club
brought to you by the Arc of Riverside
My PlayClub® is a monthly play date program for children of all abilities, designed to promote inclusion and break down barriers.

One Saturday each month, families join together at the playground to participate in a fun-filled event bringing friendship and awareness to hundreds of children in our community. July's My Play Club event will take place on July 16th at 10am at:
Fairmount Park Universally Accessible Playground
Map - 2601 Fairmount Boulevard, Riverside, California 92501

For more information please contact Michelle Baldwin, Director of Communications, at (951) 688-5141 ext. 225 or via email at MBaldwin@ArcRiverside.org.
Thank you for all of your continued support and have a great July!
Sincerely,

The Wylie Center