Dear Families and Friends: The Wylie Center invites you to get involved in your child's program. Whether you volunteer in the class or just visit, we'd love to see you!
Anger Management for Adolescents
Thursdays, 6:00-8 p.m.
This 12-week treatment group is designed for teenagers (ages 13 -18) who are having problems controlling or expressing their anger. The group will cover topics such as what triggers anger, taking control of emotions, assertive vs. agressive communication, dealing with friends/family, and many others. Teens can start at any time. Certificate awarded for those who complete all sessions.
$20 for initial assesment (required)
$15 per week therafter
For more information please call (951) 683-5193
BASIC SPECIAL EDUCATION RIGHTS
Tuesday, 8:30 a.m. - 10:30 a.m. (English) 10:30 - 12:30 (Spanish) June 29, 2010.
This comprehensive class will introduce you to your rights and responsibilities in special education. We will review the four protections under the Individuals with Disabilities Educa;tion Act, review Section 504 of the Rehabilitation Act, discuss how to maintain your child's special education records, and much more.
For more information please call 951-328-1200.
This is not a drop-in session! You must call to reserve a spot.
Spring Parenting Classes
Look for Incredible Years/Dina School Classes to start up again in Fall, 2010. Call 951-683-5193 to be placed on an interest list.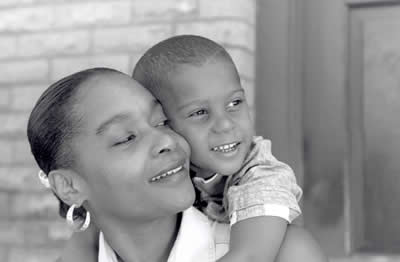 Triple P: For parents of children 1 - 12
6-week session begins Tuesday, May 18
6 - 8 pm
fee: $102 (includes book)
Scholarships available for parenting classes. Please call for information.
NOTE: Please contact Cristina Gonzalez for all questions about Triple P Parenting, and Jacqueline Blanco for Incredible Years Parenting.
Welcome new staff members Luana Garrison and Dawn Arias, OTR
Luana comes to the Wylie Center not only as a skilled office manager, but also as the parent of a child with special needs. She is the Executive Director of the non-profit agency she founded, The Epilepsy Center and is an excellent resource and support person for families of kids with seizure disorders.

Dawn Arias, Registered Occupational Therapist is joining our staff part time. She will be working with the children in the Autism Clinic, Home Program, and Riverside Community Foundation grant program. Dawn has extensive experience with Sensory Integration treatments as well as a love for our kids with special needs.

Welcome!
Contact Us
951-683-5193
Thank you to our students and staff from CSUSB
You are invited to learn about the results of the Lead Study, conducted by Teresa Dodd-Butera of CSUSB. Join us at the Brockton Site, 8:00 am, Thursday, June 3 for a review of the findings. More info: Tami Bakewell 951-683-5193 ext. 239
A note from the Director of Community Education:

Dear Families and Friends:

This will be the last Wylie Center newsletter that will come from me, because as of June 11, I am moving out of state. In the future, the newsletter and other publications will be handled by Miss Silvia Arteaga, MBA student from La Sierra University, and Ms. Jacqueline Blanco, Parent Representative, will be taking on most of my other duties.

In 1990 I was a worried mom with a small daughter who needed extra help. The Wylie Center (then known as the Children's Center) was there for us with non-judgemental support for me and quality therapeutic preschool for her. Since that time, I have been privleged to be a parent, volunteer, board member, contractor, and finally, in 2002, I joined the staff.

Over the years we have worked on lots of projects together. You've helped me with everything from workshops and conferences to toy drives and petting zoos! We've raised funds and raised kids, and although we have shared a few tears along the way, I've enjoyed all of our time together. I am grateful for the chance to have known and worked with you.

With warmest wishes,

Tamara Bakewell
Our Sponsors