Dear Families and Friends: The Wylie Center invites you to get involved in your child's program. Whether you volunteer in the class or just visit, we'd love to see you! Reminder: All Wylie Center sites will be closed on Monday, May 25 for Memorial Day.
Anger Management for Adolescents
Thursdays, 6:30-8 p.m.
This 12-week treatment group is designed for teenagers (ages 13 -18) who are having problems controlling or expressing their anger. The group will cover topics such as what triggers anger, taking control of emotions, assertive vs. agressive communication, dealing with friends/family, and many others. Teens can start at any time. Certificate awarded for those who complete all sessions.
$20 for initial assesment (required)
$15 per week therafter
For more information please call (951) 683-5193
Transition to Public Schools
Tuesdays, 8:30 a.m. - 10:30 a.m. (English) 10:30 - 12:30 (Spanish) May 25,2010.
A special workshop for parents of children who will be transitioning to a public school program at age three. This workshop will inform parents and legal guardians of the requirements for the transition process. We will cover the assessment, timelines, procedural sefeguards and student support services. Best for parents of children who are between two and two and one half years of age.
For more information please call (951) 683-5193
Spring Parenting Classes
Look for Incredible Years/Dina School Classes to start up again in Fall, 2010. Call 951-683-5193 to be placed on an interest list.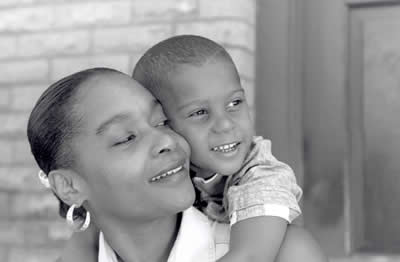 Triple P: For parents of children 1 - 12
6-week session begins Tuesday, May 18
6 - 8 pm
fee: $102 (includes book)
Scholarships available for parenting classes. Please call for information.
Employee of the Year Bonnie Polis Award
Rosemary Garcia was awarded the Bonnie Polis Award for Employee of the year at last month's Stroll 'n' Roll. Seen here with CEO Melody Amaral, Rosemary has worked for the Wylie Center since 2001. She is presently the Director of the Outreach Program and is the Quality Assurance Manager, ensuring that the Center complies with contract requirements. Rosemary is completing her Master's Degree in Education and is doing her field placement work to earn her Pupil Personnel Services credential in School Psychology. Rosemary is also a great mom to two sons, Carlos and Luis. Congratulations to Rosemary!
Contact Us
951-683-5193
Stroll 'n' Roll
Local actress and Wylie Center Alumna Lauren Potter signs autographs at the 7th Annual Stroll 'n' Roll. The event drew over 400 kids, parents, and volunteers and raised over $20,000 to support the center!

Thanks to our major sponsor
Come to the Prenatal to 5 Family Expo!

Saturday, May 22 10am-2pm
FREE!
Riverside City College Quad 4800 Magnolia, Riverside, CA 92501

Join us for:
* EXPERT ADVICE FOR PARENTS-TO-BE, NEW PARENTS AND PARENTS OF TODDLERS OR
PRESCHOOLERS
* PARENT WORKSHOPS ON VISION, HEARING & SPEECH CONCERNS, SETTING LIMITS,
SCHOOL PREPARATION AND SUPER DADS- Call 800-266-3880 for times/registration
* DENTAL SCREENINGS
* CAR SEAT INSPECTIONS- Call 800-774-7237 for appointment
* DIAPER DERBY CRAWLING RACES
* MEET SID THE SCIENCE KID AND CLIFFORD THE BIG RED DOG
* AND MUCH MORE!


Download and print your free family pass here.
Our Sponsors