The widespread failure of all-metal hips could cost U.S. taxpayers, insurers, and employers billions of dollars in the coming years. The most widespread medical implant failure in decades, involving thousands of all metal artificial hips that need to be replaced may cost billions of dollars. The case of Thomas Dougherty represents one example. He spent fivc months this past year on a recliner without a left hip watching his medical bills soar. In August he underwent an operation to replace a failed artificial hip but his pelvis fractured. The replacement hip was abandoned and then
he got an infection. To date - $400,000 in hospital bills and over $28,000 in doctors' bills. The wear and tear of metal parts against each other is generating debris that is damaging tissue and in some cases, crippling patients.
Meanwhile, the medical device industry is fighting increased FDA oversight requring clinical trials that would assure greater safety for the patient.
Stay tuned. Senator Blumenthal has just introduced legislation and of course, it is consumer and not industry friendly.
We will be staying on top of this legislation - demanding protection for us, the healthcare consumer, from an industry that has put profits before patient.
---
Please make this the year that you make a difference by contributing to CTCPS.
---
Jean Rexford
203 247 5757
Dear Members,


The election cycle now lasts for months. But it might work to our advantage if we use the time candidates spend in our state to voice our concerns about patient safety - or in other words, we need to tell all candidates that we are very tired of the health care industries fighting transparency and accountability with the threat that it will cost jobs! Meanwhile, some of their practices are costing lives - and affecting our health and impacting our families, our ability to work and pay out of our pockets for their sometimes callow disregard for patient safety.




Let's make 2012 a year during which the public better understands the fact that health care can harm and that public officials embrace patient safety.





We can do it. We have come a long way.




Jean
Powerful tool for reform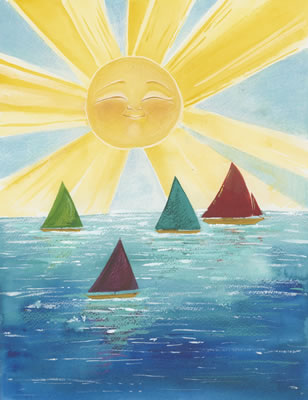 In mid December, CMS, the Center for Medicare and Medicaid Services announced that manufacturers of drugs, medical devices (stents, knees, hips etc.) must report all payments they make to doctors and teaching hospitals to Health and Human Services - and these disclosures will be publicly available through an online searchable database. This data base will not be made available until early next year but it underlines the importance of transparency and accountability. The rules promulgated by CMS will also require that the categories of payments will be distinct from one another to ensure the utility of the information to patients.
Drugs Prices Rise Faster Than Other Health Care Costs
The United States Government Accountability Office just released a report showing drug prices are rising faster than overall health care costs. The GAO reported annual increases from 2006 through the first quarter of 2010 of 8.3% for selected popular selling brand name drugs and 2.6% for generics. The overall annual increase in health care costs was 6.9%. This increase precedes the expiration of a number of brandname drug patents - such as Lipitor and Plavix.
The Kaiser Family Foundation reported that the government's share of prescription drug spending increased from 18% to 37% over an eighteen year period. This translates into billions of dollars.
Consumer Reports Best Buy Drugs website has expanded efforts to disseminate consumer friendly, evidence-based and unbiased information about prescription drugs.
Check it out.
Patient Safety Awareness Week
Save the Date: March 4-10, 2012
We will be participating in Grand Rounds, patient education and media outreach. What would you like to see us do? Watch the web- site for special announcements.