Join Our List

Research Participants Needed

ALL FAMILIES WELCOME PROJECT



The purpose of All Families Welcome, a project of the LA Gay & Lesbian Center, Children, Youth and Family Services Dept., is to work with child and family- related organizations, agencies and professionals to help them become better at serving our LGBTQI families.

If you are a same-gender loving, lesbian, gay, bisexual, intersex or transgendered parent, co-parent, grandparent, partner of a parent, guardian, or any other adult caretaker, full or part-time, of one or more children, ages 0-15 years old, OR if you are in the process of trying to form a family with children, we would like to hear about your experiences.

The survey takes about 15-30 minutes to complete.
There is a PRIZE DRAWING FOR COMPLETED SURVEYS: you can win FOUR (4) tickets to Adventure City, a child-focused theme park in Anaheim, CA.




CONTACT

: Amanda Litwin, Program Supervisor


____________________



RESEARCH STUDY FOR PARENTS OF GV CHILDREN 8-18



Does your child prefer clothing, toys, and play that are stereotypically associated with the opposite gender? Does your child cross-dress? Does your child identify as the opposite gender to their biological sex, or feel that they are in the wrong body? If any of the above are true for your child, and if your child is 8 -18 years old, please help us to learn more about the role acceptance plays in the well being of these children.

If you are interested, you will be asked to complete a brief demographic questionnaire and from there, you and your child may be asked to complete two surveys that will take 30-60 min. to complete.

The study is confidential and no identifying information will be used. The surveys will be mailed to your home and you will be provided with a SASE to mail them back.

Research will be conducted by Heather Bradley, a clinical psychology doctoral student at the California Institute of Integral Studies and will be supervised by her dissertation chair, Katie McGovern, Ph.D.



CONTACT

: Heather Bradley, (415) 971-8091


________________________


RESEARCH STUDY FOR FTM'S PRE-T

We know many of the physical changes brought about by testosterone treatment, yet there have not been any studies in the United States examining the psychological changes associated with starting testosterone. This is due to the lack of longitudinally designed studies and the difficulty associated with recruiting this population.

The research study measures at least 30 FTMs before they begin testosterone, 3-4 months after their first dose and 10-12 months after their first dose.

Stacey Colt Meier is a doctoral student in Clinical Psychology and this project is part of his doctoral dissertation. He is supervised by Dr. Julia Babcock, Associate Professor of Psychology at the University of Houston. Stacey Colt Meier identifies as a member of the transmasculine community.

CONTACT

:

Stacey Colt Meier




More about Gender Variance

Gender identity

is the internal/psychological experience of gender. Gender identity is not determined by one's anatomical sex.



Gender Variance

refers to the "behaviors and interests that fall outside what is considered normal for a person's assigned biological sex" and is more than a passing phase but a persistent quality in the person's manner of expressing themselves.



Gender variance can range in expression and intensity

from preference for "cross-gender" clothing, toys and types of play to the stated desire or the stated insistence that the person is the other sex. This can occur as young as age 2.

Estimates of gender variance range from 1 in 500 to 1 in 20,000. The difficulties in estimating incidence are the result in under reporting, lack of awareness of intersex conditions, shame as well as lack of consistent systems for monitoring incidence as well as the historical invisibility of this issue in medical research.



Transgender

a term for someone who's gender identity does not align with their anatomical sex and lives in the cross gender role. They may or may not modify their bodies. They may be gay, straight, bi-sexual or heterosexual.



Sexual orientation

is related by different from gender identity. Lesbian, Gay, Bisexual, Intersexed and Transgender people all transgress gender roles and norms and often appear or identify as gender variant. Transgender people identify as gay, straight, lesbian, bisexual.


Greetings!
I'd like to introduce
Journeys: an affirming newsletter for the LGBTQ community,
which is replacing both Reflections and Pathways newsletters. This new ezine will be published on a quarterly basis, and will offer a more inclusive format to address the needs of our diverse community. My passion is supporting the LGBTQ community with quality, culturally competent mental health information that supports the cause for equality, justice, civil rights as well as training and educating other professionals in cultural competency.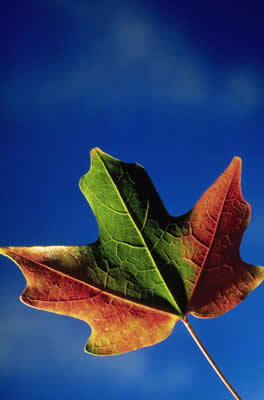 To this end, each issue of Journeys will include topical articles on mental health, relationship and family issues in order to inform, educate and support you as a community as you seek information, come out, build families and build community.
Journeys will include OASIS: a resource section including links to events and services for the LGBTQ community. Journey's will also offer a special section for professionals who are interested in cultural competency training opportunities and current trends in the Mental Health field and LGBTQ issues.
One reason for this change is the tremendous overlap in the issues that I see in the various subcultures of our diverse community. My hope is to provide a more relevant and robust ezine. I welcome your input and feedback!
This year, I have been working on many fronts, collaborating with other professionals and activists to improve care and visibility for LGBTQI people in the mental health community. One vital tool in making the case for improved services, and cultural competency training among health care providers, is the statistical data that reflects the current trends and experiences of LGBTQI people and their families. This data is hard to come by. Therefore, I've included several links so that you can participate if you choose, and pass it on to friends as well. I hope you will consider giving of your time in this way. By doing so, you can provide vital information to researchers who use that data to apply for grants, change public policy and advocate for the LGBTQI community.
"To laugh often and much; to win the respect of intelligent people and the affection of children...to leave the world a better place...to know even one life has breathed easier because you have lived. This is to have succeeded."
What Really Matters

Over Labor Day weekend, I headed to Seattle, WA to teach a workshop at the Gender Spectrum Family Conference. This conference is for families with gender variant and gender non-conforming kids of all ages.

GV kids grow up to be straight, lesbian, gay, bisexual and some, but not all, transition and identify as transgender.




In preparing to speak, I did hours of research, writing. I also created two beautiful powerpoint presentations and I was excited to use them for the first time. It was time to go. I prepared my thoughts, my techie slide show and my suitcase for the cold Seattle weather. I was appropriately nervous but prepared.

My first surprise was a technical glitch that resulted in nixing my powerpoint presentation. As I addressed my audience with now stressed nervousness, the result was not what I had hoped for. I did my best and set out to obtain the necessary cables for my presentation the next day. On my quest, I met many nice cab drivers and saw Puget Sound from the cab window at 60 mph! But, I was determined. I wanted to share the information, and use the presentation I had spent weeks preparing.

I arrived early the next morning to meet with the AV assistant and after much struggle, again, it looked as if the presentation would fail. Someone very kind said to me that morning, "

you know, all they really need is for you to be there with them

." This comment was like a bell, calling me to attention. I left him to struggle with the computer, and I took time to get quiet.

I asked myself, what is going on? I discovered that underneath this anxiety about the presentation was a fear that without it, I would not be enough. I breathed into this and worked with just letting the feeling be there and wondering...is this really true? No. Then, I asked myself a second question:

What really matters?

I sat with that. What really matters is being here, now.

I returned, ready for whatever I found. The slideshow worked and it was useful, but by then, I had shifted.

What really matters is being here with the people in this room.

This presentation went completely different than the first. The audience and I connected and they connected to each other. It was powerful.

I could tell that these were some of the most tender and loving parents on the planet. These parents were faced with difficult and confusing choices. In doing so, they sort through a lot of information, to try and make the best decision for their child, while often dealing with the fear and ignorance of others. These parents are practicing love: extending themselves for the sake of their child by recognizing and responding to the suffering of their child, despite their fear and uncertainty.

What really matters to them is the well being of their child.



Through our discussion, I had to just pause and marvel at the love in this room full of parents. In their eyes, I could see the compassion and concern, as well as the grief and fear that they felt. I knew,

what really matters is being with each other in community.

Each person in their own way, no longer feeling alone. Each person, in their own way, getting what they needed: information, support, encouragement, and community. That's really what community means.

As I walked the halls and met some of the kids who were there, I felt a great deal of hope. The next generation of LGBTQI people is standing on the shoulders of all that has come before and they are creating tremendous change. These kids are even freer than the generation before them. And with parents like those at Gender Spectrum Family Conference...they can truly soar.
But the world is not a welcoming place for those who transgress norms of sexuality and gender.

What really matters is making our schools

, our communities, our world, safer for all children.



This movement, this community is alive and evolving. The concepts and social expressions of gender and the language we attach to it is also evolving. Our youth are challenging us to go further in our understanding as they come out at younger ages. The concepts and labels that we use today, will change and evolve as they continue to push forward.

I was challenged to look again at my own assumptions and preconceptions about myself and others. I was challenged to de-construct the notions of gender again, by recognizing new possibilities in creative ways of living out gender identity. The socially prescribed divisions that separate us are illusions at best. Despite all of our differences in appearance, race, culture, gender...our DNA is 99.9% the same.

What really matters, is our common humanity.



As I returned home, I realized I had more questions than answers and that was ok. What really matters, is not how much you know, but being present and continuing to ask the questions. That's what Journeys is all about. Asking the questions together, and living our way, as a community, into the answers.

____________________________________________


...have pati

ence with everything unresolved in your heart and to try to love the questions themselves as if they were locked rooms or books written in a very foreign language. Don't search for the answers, which could not be given to you now, because you would not be able to live them. And the point is, to live everything. Live the questions now. Perhaps then, someday far in the future, you will gradually, without even noticing it, live your way into the answer.

-Ranier Maria Rilke
____________________________________________



Resources:

Talking about Gender Variance with Youth
Genderpath.com - Parent Resources

Therapy4OCLesbians.com - Lesbian and Gay YouthBooks to explore:


The Transgender Child: A Handbook for Families and Professionals

by Stephanie A. Brill by Cleis Press

Buy Now

Transgender Emergence: Therapeutic Guidelines for Working With Gender-Variant People and Their Families

by Arlene Lev by Routledge

Buy Now



_______________


Peace on your journey,
Lisa
Lisa Maurel, MFT



© 2009 Lisa Maurel, MFT, Lic. 32416
- All rights reserved.