Legislative News

President Obama proclaims June as Lesbian, Gay, Bisexual, and Transgender Pride Month (signed June 1, 2009).
White House Press Release
___________________
In May, the California Supreme Court failed to overturn Prop 8. While the decision is disappointing, the fight for equal rights to marry goes on. For more info, please visit:
www.EQCA.org
Community News & Events


LA PRIDE FESTIVAL



When

: Saturday June 13 from 12:00 noon to 12:00 midnight Sunday June 14 from 11:00 a.m. to 10:00 p.m.



Where

: San Vicente between Santa Monica and Melrose.

All are invited to come out and show their Pride as Christopher Street West launches their latest three-year vision -

"PRIDE 365: Power. Passion. Purpose."

Thousands of festival attendees are expected in the heart of West Hollywood to revel amongst world-class headlining entertainment (previously featured artists include: Olivia Newton John, Joss Stone, Joan Jett and the premiere of the music video "Hollywood" by Madonna).

_____________________



Huntington Beach launches new Gay Bar & Grill.



Metro Q Bar & Grill is located at 19092 Beach Blvd, Huntington Beach,CA 92648.
Phone: 714.968.6677
Hours: 3pm - 1am (weekdays) and noon - 1am (weekends)
For more info: TheMetroQ.com

____________________




The Center OC is moving June 7th.
New address will be:
1605 N. Spurgeon St.
Santa Ana, CA 92701
New phone:
(714) 953-LGBT (5428)

Staff requests that you not visit until their move is complete (unless you are currently signed up as a volunteer). For more info: The Center OC

Greetings!
Welcome to the
June 2009
edition of Reflections. This month's main article is focused on the growth that occurs when we focus our efforts on letting go. I hope you will find it both informing and inspiring.
As the days lengthen and you enjoy the warmth of summer, I hope that you will take time to rest and replenish your energy and your passion. When I return from vacation, I will have some openings for new clients. If you are interested in how therapy can help you along your journey, please contact me for a consultation.
Warmly,
Lisa Maurel, MFT
Lic. 32416
"There came a time when the risk to remain tight in the bud was more
painful than the risk it took to blossom."
- Anais Nin
Growth and Letting Go

This summer, I'm growing corn in my garden! I took the shriveled seed from the package, followed the directions and hoped for the best. As I water daily, I wonder about the mystery of that seed and how the sun and the water trigger its' deep inner knowledge to become the tall plant that will produce delicious corn.

Like a kid waiting for Christmas, I start each day checking on its progress. I can water, but too much will kill the corn. It gets sun, but I have no control over how much. It will be ready when it gets what it needs.




photo credit: flikr.com/kcolwell




What are the conditions that foster our growth?


Love, nurturing and safety are the elements that foster our development as people, from our first attachment. We continue to grow through the attachments we form in life. Being a good friend, parent or partner, are experiences in which we need to expand ourselves in order to attach. These relationships also call forth our growth. As women, our relationships are often central to our experience of self.

Like everything else in life, our relationships are not static. They are in a constant state of change and flux. Time marches and we as individuals, families and societies morph and adapt to the never ending rhythm of life expanding, growing, and regenerating itself. The pain we experience in the loss of a loved one through death, divorce, or estrangement, is another condition that nudges us into the growth process.


__________________________________________


Let my hidden weeping arise and blossom.

-Rainer Maria Rilke

__________________________________________


As we face the loss of a loved one, we experience the agony of
separation, grief and longing. Our minds and hearts search for "what was" while everything around us triggers the sensation and the reality of "what is no more". Beyond thought, beyond words, there is a place in which we experience profound sorrow, that can only be endured and born. But in our humanity we resist, we fight, we argue, we deny; all in the hopes of avoiding the pain of loss and mourning. We run to the next relationship, we turn to chemicals, or we deaden the pain by shutting down through a myriad of means.

If you are facing this kind of loss, first let me say, I'm glad you are
reading. I hope you keep reading and find a foothold here. Hang on, and then look for the next foothold. These footholds are like tiny places in the journey where we can rest, take in and find strength to renew ourselves.

Remember, you don't have to go through your pain alone. Please reach out to a safe friend. This is someone who listens, without judging, advising or placating you.

Please, be gentle with yourself. Care for yourself as you would a good friend. Ask yourself what you really need. Sometimes self care means self first.

Take some time to connect with nature and something larger than yourself. Look for the ways in which life is happening around you, in cycles. Imagine your part of that larger web of life. You too will return to a time of joy. This season will not last forever. Sometimes we have to look back in order to understand the way in which our life is unfolding. Remind yourself of a time when you experienced loss or change that at that time seemed insurmountable. See if you can notice the way in which this past loss contributed to your growth or your becoming the person you are today. Like the natural rhythm of the budding corn or the blooming flowers, the healing process happens with the right conditions, but it cannot be forced.


__________________________________________

The next message you need is always right where you are.

-Ram Dass


__________________________________________


Emotional and spiritual growth works in the same way. It begins in the depths where it's difficult to tell what's going on. We can't see how this is going to emerge to become that. All we can do is make sure we are giving ourselves the best possible conditions for the process to happen: a safe place for support, the space to grieve, the courage to tell our truth as we experience it, and the willingness to allow the process to open our eyes to what it wants to teach us, and time.

With time, if we trust our deep inner knowing, to simply be who we are; if we give ourselves the conditions that foster our growth, like the corn, we grow into ourselves. We become more of who we are meant to be.


______________________________________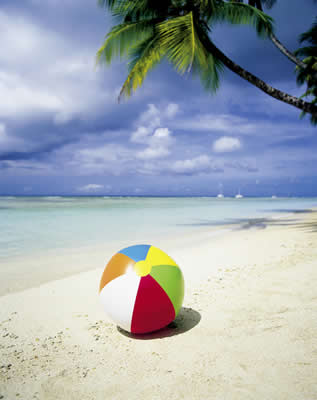 Please note:
Reflections will be on "vacation" for July, but will return with a new issue in August.
Peace to you on your journey,
Lisa
Lisa Maurel, MFT
"Growth is in your hands"
714.390.8189
lisa@therapy4oclesbians.com
www.genderpath.com
© 2009 Lisa Maurel, MFT, Lic. # 32416 - All Rights Reserved.