Survey Participants Needed

Drew Walther, a graduate student at the University of California at Santa Barbara, is conducting research aimed at improving counseling services for LGB people.

His survey is available at www.survey.ucsb.edu/Counseling and involves watching a seven minute video and answering questions about what you saw. It's 100% confidential. He would greatly appreciate your participation!

If you have any questions, you can contact Drew via email.
Legislative News

Democracy Now
interviewed a 12-year old girl who testified before the Vermont State Legislature about her support of her mom's right to marry and how the denial of marriage equality affects her family and her sense of self.
Check out the inspiring
YouTube video
.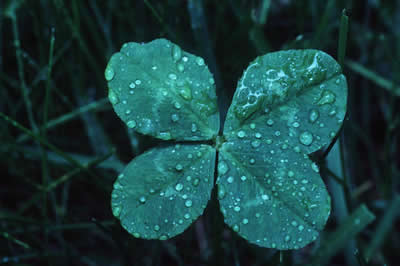 The U.S.House passed the

Local Law Enforcement Hate Crimes Prevention Act

by a vote of 249-175 on Wednesday, April 29 2009. The legislation would permit greater federal involvement in investigating hate crimes and expand the federal definition of such crimes to include those motivated by gender, sexual orientation, gender identity and disability.
Community Events

It's time for the
4th Annual
QFilm Festival Fundraiser,
a 3-day event to benefit The Center in Long Beach.

Date: May 8-10, 2009
Tickets available online.

For more info:

The Center Long Beach
_________________________

Long Beach kicks off the

26th A
nn
ual Gay Pride

celebration on May 16, 2009. Over the past several years, t
he Long Beach Lesbian and Gay Pride Celebration has become one of the premiere Pride events natio
nwid
e now attracting over 80,000 participants over two days.


For more info:
www.longbeachpride.com
and in the OC...
Odyssey Adventures is sponsoring the

Gay Pride festival at Knotts Berry Farm



Date: May 15, 2009 7pm-1am.

8,000 participants are expected. For more info:
www.ocpride.org
Greetings!
I hope that you find the

MAY 2009

edition of the newsletter to be both informational and inspiring.

I will be speaking May 2nd at a Teach In to bring awareness to LGBT issues among Marriage and Family Therapists. As you may recall from the October issue of Reflections, the California Association of Marriage & Family Therapists (CAMFT) was
silent in response to request by LGBT MFTs to oppose Prop 8.

A collective group of MFTs has
formed to speak out on the need for attention to LGBT issues and cultural competency among MFTs in California. We are
bringing attention to the need for CAMFT to understand that

marriage equality is a mental health issue

. To learn more about the efforts of California Therapists for Marriage Equality go to

www.ctme.org

.
Warmly,
Lisa Maurel, MFT
Lic. 32416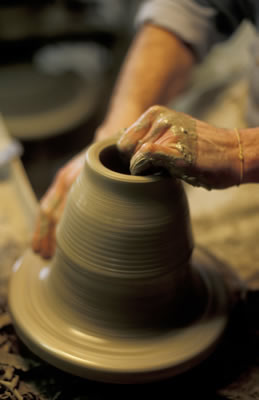 "So much that was beautiful and so much that was hard to bear. Yet whenever I showed myself ready to bear it, the hard was directly transformed into the beautiful".
- Etty Hillesum
The Grand Canyon

On a cross country trip, my first, I made my way across the Arizona desert. Taking a small side road out to the Grand Canyon, I pulled up to the South rim and had a look around. The expansive and colorful canyon was beautiful-but the sun was setting and I had to get on the road.

I thought I had

seen

the Grand Canyon.

The next decade of my life took a fairly predictable course. Marriage, children-but cataclysmic change was on the horizon. My own coming out process was a long period of searching, discovery, and growth. I left the edges of what I thought I had known about myself, and descended into the deep abyss of my own psyche to discover my essence. I did not do this alone. I had a wise guide, my therapist, and many soul guides along the way. Years later, I knew with greater confidence, who I was and what I wanted to do and to become. It was at that point, that I returned to the Grand Canyon.

I wanted to hike to the bottom where the Colorado River carves its way through the canyon walls. I was not confident that doing this trek alone was wise. I found an experienced guide who was leading a group of women and together-we made our way through this beautiful gorge.

Both the journey inward, and the physical journey of the Canyon, taught me important lessons about embarking on a period of discovery, challenge and growth.



Leave behind the familiar, the comfortable and embrace the mystery and the unknown.



When entering a season of change whether it is one that we choose, or one that is thrust upon us, we become disoriented and uncomfortable. The new, the unfamiliar, and the unpredictable, elicit feelings of fear. Struggling against these feelings makes the journey harder.

Embracing or accepting a new circumstance can make the work easier. We can do this by dropping expectations and accepting what is. Sometimes we need a guide who knows the territory: a teacher, a therapist can serve us in this way.



To explore the depths, be prepared for a difficult journey that will reward you in ways you cannot yet see.



The terrain of the canyon changes as you descend. The colors, the texture, the light, are altered along the way. While there is beauty to behold standing at the edge, you appreciate the beauty in new ways as you immerse yourself in the experience.

Facing change in our lives can be like standing on that edge. One event, one experience, can alter our lives and we are thrust into a new reality. We may be forced to ask questions or wrestle with circumstances we never imagined. This can be frightening and overwhelming, but it can also be life changing. We can meet these experiences with a kind of willingness to learn what they have to teach us.



Understand that you will never fully comprehend the infinite abyss, its depths or its wonders. But you will be richer for having tried.



The journey of growth and self discovery does not have an end point. We do not

arrive

. We simply continue to grow or we stagnate. We will never achieve our highest potential-but we are better for the process of openness to change and growth.

As I work with my clients, we often muse that as they reach the goals they began the work to accomplish, new goals emerge. Therapy can be a useful tool for reaching a goal such as reducing conflict or increasing intimacy. Often, my clients use therapy as a kind of reflecting space in which to cultivate their growth. This takes them in new directions of discovery and growth that they had not imagined before.




Emerge from the journey with an appreciation for strength you didn't know you had. Allow yourself to be stretched and tested. And take with you the satisfaction that you went to the bottom and emerged stronger for it.



The first time I visited the Grand Canyon, I believed I had

seen

it. Today, after numerous trips back (and many more I hope), I know that I have

experienced

the Grand Canyon, but I will never have seen it all.

I feel the same about my work as a therapist.

I am honored to do deep work with my clients. It has given me an appreciation for the infinity of the human spirit. We can know each other and ourselves, a little or deeply. We can stand on the edge and look in, or we can delve into our lives and explore.

Life has a way of nudging us to that edge and beckoning us to live deeply

. When we receive that invitation, it is an opportunity for growth. It may be uncertain or challenging, but it is certain to be rewarding. And through this journey, we can turn the unbearable into the beautiful.
__________________________
Until next month...
Peace to you on your journey,
Lisa
Lisa Maurel, MFT
"Growth is in your hands"
714.390.8189
lisa@therapy4oclesbians.com



www.genderpath.com
© 2009 Lisa Maurel, MFT, Lic. # 32416 - All Rights Reserved.