Welcome New Members!
Get in Shape for Women, Canton
Caring Senior Service, Mansfield
Sun Wellness Acupuncture, West Roxbury
KINGS, Dedham
Lickteig Family Eyecare, Dedham
Becketts Pub, Walpole
Napper Tandys, Norwood
UNO's Chicago Grille, Dedham
Law Offices of Clifford A. Monac, Walpole
Stewart Title Guaranty Company, Boston
Venuti Electrical Systems, Dedham
Chili's Dedham
Chili's Walpole
The Murphy Insurance Group, Braintree
Grants Printing Service, Inc., East Walpole
Wicked Fire Kissed Pizza, Dedham
Law Office of Thomas F. Brady, East Walpole
United Parcel Service, Norwood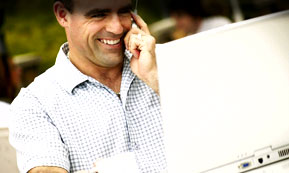 Member Affinity Programs
You can save hundreds of dollars by taking advantage of our Member Affinity programs. Just click on the link below for details.
Comcast Business Class Chamber Rewards Program
Verizon Velocity Fundraising Program
Did you know that the Chamber offers FREE business counseling services at our offices?
SCORE, the nation's largest volunteer business counseling service, is a nonprofit association dedicated to help those in business, about to start one, or just thinking about it.
NVCC offers free SCORE COUNSELING at the NVCC Office o
n Thursdays by appointment - Call 781-769-1126
The following were recently elected to the Board of Directors of the NVCC
Dana Bottorf
G.T. Reilly & Co.
Bill Fleming
Norwood Hospital
Jacquelyn Halfond
Christina's
Brian Johnson
Doc Shredding Corp.
Nancy Levine
Greenpark Mortgage
Kathy Ekberg
Mercer
Welcome to the
NVCC BUSINESS CONNECTION
February 2011
Flavors of Neponset Valley Gala
Mark your calendars for the culinary event of the year!
Flavors of Neponset Valley Gala is our signature event. If you enjoy fine dining, great wines, boutique beers, and other delicious edibles, it's the place to be. You and your friends will sample food and beverages from up to 60 local purveyors.
Thursday, March 24, 5:30 pm to 9:00 pm
Christina's, Route 1 north, Foxboro
For full details and to purchase your tickets please Click Here.
The Chamber is pleased to recognize several member companies who have joined the 2011 Chairman's Circle. Chairman's Circle members are those whose high level of overall financial support of the Chamber throughout the year earns them special recognition.
The 2011 Chairman's Circle includes:
Gold Sponsors
Silver Sponsors
Rising Star Sponsor
To learn more about sponsorship opportunities and Chairman's Circle membership please Click Here
Members Honored at Annual Meeting
The NVCC recently held its 117th Annual Meeting at Christina's in Foxboro. More than 200 business people gathered to recognize their peers for outstanding service to the community and the Chamber.
Awards were given to the following:
Large Business of the Year - Mercer
Small Business of the Year - McDonald's (Route 1, Norwood)
Business person of the Year - Albert A. DeNapoli, Esq., Tarlow Breed Hart & Rodgers PC
Volunteer of the Year - Mary Raczka, HESSCO Elder Services
Chamber President, Tom O'Rourke presents a check to keynote speaker, Joe Andruzzi. The NVCC made a donation to the Joe Andruzzi Foundation. (photo by Matt McKee Photography)
The NVCC thanks the Annual Meeting Committee for their help in organizing the event:
Sharon Fradkin, chair, The Wizard of Adz
Steve Fradkin, The Wizard of Adz
Paula Burke, Bank of Canton
Tony Caruso, Bank of Canton
Peter McFarland, The Allied Group
Donald Schiarizzi, Re/MAX Way
Thanks also the following contributors:
Flowers and More
Christina's
Matt McKee Photography
Event Sound and Video
Neponset Valley Philharmonic Orchestra

Premier Event Sponsor
Friend of the Chamber Sponsor
Blue Hills Brewery to host Business After Hours
Enjoy locally brewed beer from Blue Hills Brewery while networking with other business professionals.
Tuesday, February 22, 5:30PM
Blue Hills Brewery
1020 Turnpike Street, Canton, MA
$10m/$20nm $5 walk-in fee
Membership Campaign Aims to "Jump Start" Local Business
The 2011 NVCC "Jump Start" Membership Campaign begins February 1st and runs through March 18th. During this timeframe, any business that elects to become a new participant in the NVCC will receive incentive benefits totaling $1,130.
For a quick refresher on how your business and others can benefit from Chamber membership, take a moment to read this third party article, by clicking here.
The NVCC Call to Action is for every existing member to provide just one referral of a business that has articulated a pre-qualified need to improve commerce in 2011. All member referrals that result in a new participant are rewarded with a $25 Chamber Dollar Certificate. Cash prizes of up to $400 per individual will be paid to existing members who deliver the most new participants.
3 "Jump Start" After Hours Events, with additional incentives of $140 will be provided for those businesses that commit to becoming an NVCC participant, will highlight this year's campaign. Members are encouraged to invite non-members to join them at one of the "Jump Start" After Hours.
All "Jump Start" After Hours events will have complimentary appetizers and a cash bar. Reservations are required and the event times are from 5:30-7:30pm. The first "Jump Start" After Hours will be held at KINGS, Legacy Place in Dedham on February 15th.
For more information, please contact Brian McGillicuddy at 781.769.1126 or Brian@NVCC.com.
Extra Space Storage
122 Allied Drive 934 Washington Street
Dedham, MA Norwood, MA
(781) 329-6435 (781) 551-9499
Sean DaSilva, Manager Tim Kelly, Manager
Extra Space Storage, Inc. (NYSE: EXR) is a real estate investment trust based in Salt Lake City, Utah with regional office in California, Connecticut, Florida, Maryland, Massachusetts, New Jersey, New York and Texas. Extra Space Storage is the second largest operator of self storage in the United States, and is a national owner, developer, acquirerer and operator of professionally managed self-storage properties.
Extra Space Storage is a thirty year old company that has been involved in the self-storage industry since its inception. Extra Space Storage's mission is sustainable growth, based around six basic company goals:
Maximize customer satisfaction
Proved an excellent product and service
Develop and maintain mutually beneficial business relationships
Increase shareholder value
Grow the business
Make Extra Space Storage a great place to work
Extra Space Storage is a growth-oriented company creating a new standard in the self-storage industry. Both customers and communities benefit from Extra Space Storage's professional approach to storage. Featuring attractive, convenient and secure facilities operated by professional managers, Extra Space Storage seeks to change the association of self-storage as a temporary holding place for rarely-used things to a desirable, safe and customer-oriented facility perfectly suited for maintaining and accessing valued personal and business possessions.
Extra Space Storage, Inc., headquartered in Salt Lake City, Utah, is a fully-integrated, self-administered and self-managed real estate investment trust that owns and/or operates 770 self-storage properties in 33 states and Washington D.C. The Company's properties comprise approximately 500,000 units and over 50 million square feet of rentable space. The Company is the second largest owner and/or operator of self-storage properties in the United States. For additional Extra Space Storage information, call 1-888-STORAGE or visit the company's web site at www.extraspace.com.
Workforce Training Funds Available
Massachusetts Secretary of Labor and Workforce Development Joanne F. Goldstein recently announced exciting news about increased opportunities to address the skill needs of businesses and workers in Massachusetts. The Massachusetts Workforce Training Fund program is pleased to be seeking applications from businesses and labor organizations throughout the commonwealth for grants of up to $250,000 for investment in employee training. The Massachusetts Workforce Training Fund is a state program, financed by Massachusetts businesses, for the purpose of providing resources to employers to train Massachusetts workers.
To learn more about you can access Workforce Training Funds Click Here
Member Marketing Opportunity
Reach hundreds of business owners by placing your ad in future issues of the Chamber's
E-newsletter.
E-newsletter Month (1x) Quarter (2x) Year (6x)Small $ 250 $ 400 $1,200
(198px wide by 207px height, 72dpi)
Large $ 300 $ 500 $ 1,400
(396px wide by 279px height, 72dpi)
For more information please contact Tom O'Rourke at tom@nvcc.com
The Neponset Valley Philharmonic Orchestra presents "Pops in Love" just in time for Valentine's Day. The concert is on Sunday, February 13, at Foxborough High School.
To learn more about this program and other news from NVCC members, Click Here.