NFRA News
In Washington D.C.
NFRA Board Members Molly McCammon, Debra Hernandez and Ru Morrison traveled with NFRA Director Josie Quintrell this month for a series of meetings in Washington. NFRA Board members have scheduled regular trips to Washington throughout the year to meet with IOOS partners and Congressional staff and members, helping to build awareness and understanding of regional IOOS and to learn more about activities "in the beltway."
The October trip featured meetings with Mary Boatman of CEQ, the planning committee for the 2012 IOOS Summit, the IOOS Program Office and SURA and Department of Commerce Budget staff.
Other Meetings of Interest
Josie Quintrell and Ru Morrison met with David Kennedy, AA for NOAA's National Ocean Service (NOS), during the Coastal States Organization (CSO) Annual Meeting in Maine. Ru provided an update on observing in the Northeast including a description of Cornell University's real-time monitoring of the endangered right whales displayed on the NERACOOS website.
Regional Build Out Plans Completed
All 11 IOOS Regional Associations completed 10 year build out plans. These plans outline the products needed to address priority user needs and the types of models, observations, data management, outreach and management needed to support those products.

These plans have been submitted to the IOOS Program Office to be used in the independent cost estimate. In addition, Holly Price and Leslie Rosenfeld have been contracted to develop a national synthesis that will be the focus of the IOOS Fall meeting in November.
Ocean Sciences 2012 Meeting
Many IOOS partners are going to be presenting at the Ocean Sciences Meeting in February 2012 in Salt Lake City. A couple of key events include:
Data Systems that Support the US National Policy for the Stewardship of the Ocean, Coasts, and Great Lakes, organized by Cynthia L. Chandler, Woods Hole Oceanographic Institution and Matthew K. Howard, Texas A&M University.
Designing Ocean, Coastal, and Great Lakes Observing Systems to Address Societal Issues, organized by Ru Morrison, NERACOOS; Suzanne Skelley, U.S. IOOS Program Office; Harvey Seim, University of North Carolina.
GCOOS Member Nancy Rabalais has been selected to give the prestigious Rachel Carson Lecture during the conference. Congratulations, Nancy!
Reports of Interest
Toward a National Animal Telemetry Observing Network (ATN) for our Oceans, Coasts and Great Lakes
Gulf Coast Task Force Releases Ecosystem Restoration Strategy
Regional Spotlights
This section of the newsletter highlights various activities across the regions.
New AOOS Buoy Takes a Swim
The wave buoy off the coast of Anchor Point in Cook Inlet sponsored by partners of the Alaska Ocean Observing System took an unexpected swim in mid-October, and is not currently producing data. Around 1am on October 12th, the buoy broke free from its tether by what could have been a fishing net or other floating debris.
Read more.
Huron to Erie Connecting Waterways Forecasting System
The Huron to Erie Connecting Waterways Forecasting System provides predicted forecasts of water levels and currents through the Huron to Erie Corridor. The tool has varying applications, which include guiding spill response, search and rescue, beach health management, drinking water safety, and finding the source of fish kills, among others.
Check it out!
SCCOOS News
A New Kiosk at the Birch Aquarium
As part of "Boundless Energy," an exhibit on sources of renewable ocean energy, the Birch Aquarium at Scripps Institution of Oceanography launched an interactive touch-screen kiosk featuring SCCOOS surface currents and CDIP waves.
Image of Birch Aquarium Kiosk
Red Tide in San Diego County
Recently, an algal bloom of Lingulodinium polyedrum turned the ocean waters red along the coast of San Diego. Areas where the red tide was observed during the day, often showed bioluminescence at night, producing a striking blue color when agitated by breaking waves, swimming fishes, and even surfers. Lingulodinium polyedrum is a known producer of yessotoxin, an algal toxin that can accumulate in filter feeding organisms such as mussels and some fishes, but no human deaths or poisonings have been reported due to yessotoxin.

Sampling efforts by SCCOOS Harmful Algal Bloom researchers at Scripps Institution of Oceanography first noticed signs of the bloom in late August. As the bloom intensified and spread along most of the San Diego county coastline, cell abundances of this dinoflagellate were found to be over 1 million cells/liter with chlorophyll values over 40 mg/m3 for over three weeks at Scripps Pier, La Jolla (average values range from 0-1,000 cells/L of L. polyedrum and 2.49 mg/m3 for chlorophyll). Melissa Carter, SCCOOS HABs researcher, joined the U.S. Coast Guard on their morning patrol helicopter flight to document the red tide from the air. The intense red waters were observed as far north as Dana Point and as far south as Ensenada, Mexico. Current observations indicate a drastic decline in the abundance of this dinoflagellate as the water temperature dropped at Scripps Pier.

Why do dinoflagellates bioluminesce?
One theory is that the bioluminescence both deters grazers of the dinoflagellates, and also attracts the predators of the grazers which are mostly visually oriented organisms such as fish (the so-called "burglar hypothesis"). Bioluminescence is a light produced through an enzymatic chemical reaction within the cells of Lingulodinium polyedrum.
Read more about Lingulodinium polyedrum and SCCOOS monitoring efforts.
View of Red Tide at Night.
Credit: Christopher Wills, UCSD
South San Diego Water Quality Workshop
As part of Tijuana River Action Month, SCCOOS presented online tools and data for a Water Quality Workshop, in collaboration with WiLDCOAST, Surfrider, San Diego Coastkeeper, the County of San Diego Department of Environmental Health, and the Regional Water Quality Control Board. Local community members, including surfers, swimmers, and boaters, attended the workshop to learn about the process of monitoring ocean water quality and beach closures. A known source of pollutants, especially during rain storms, the Tijuana River has been a major public health issue in the region and often flows north to impact beaches in South San Diego. SCCOOS provides an animated trajectory of the river plume, based on real-time surface currents, that can be used to predict the flow of contaminated water and determine if it is safe to go swimming or surfing.
http://www.sccoos.org/data/tracking/IB/
"The SCCOOS website has been invaluable to YMCA Camp Surf over the years; we use several features of the site to help us make decisions about our campers' health and safety. The data provided by the Tijuana River Plume Tracker, the Harmful Algae & Red Tides feature, as well as the CDIP/SIO Experimental Southern California Swell Model data have all proven highly useful."
Timothy Pirkey, Group Services Program Director, YMCA Camp Surf, Imperial Beach, CA.
About NFRA
NFRA is a non-profit organization formed by the Regional Associations for Coastal and Ocean Observing in support of the Integrated Ocean Observing System (IOOS).
The NFRA mission is to:
Develop Regional Associations for coastal and ocean observing to deliver scientific data and information on the nation's oceans;
Promote the integration and coordination the regional systems into a integrated national system to enhance observational and predictive abilities in ocean science;
Develop regional programs through capacity building, exchange of technical information, and sharing of facilities and infrastructure; and
Educate the public about ocean observing and its importance to the nation.
Please contact Josie Quintrell, NFRA Director, for more information.
Upcoming Events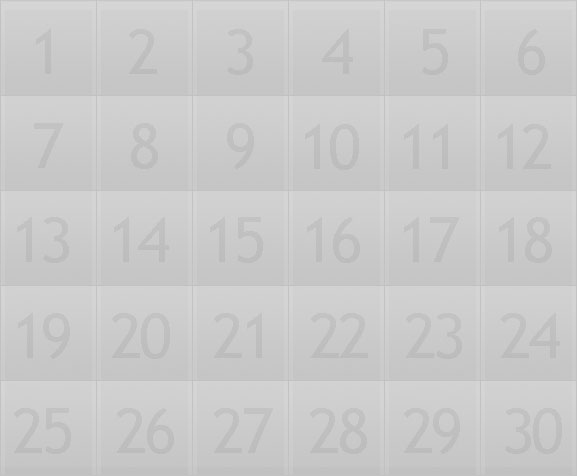 Regional IOOS Fall Meeting
November 15-17
Portland, ME
Reminder: We are always looking for Webinar topics. Please send ideas to
Josie Quintrell
.