Announcements
September 21, 2012
Greetings!
SESQUICENTENNIAL
CELEBRATION!!!
COME AND BOOGIE WITH THE BISHOP!
It's here!!! Kaua'i's Sesquicentennial Celebration takes place this Saturday, September 22, beginning at 7:00 pm in the gym! Live music, food, activities and the premiere showing of the Sesquicentennial video documentary, Grace and Beauty : 150 Years of the Episcopal Church in Hawai'i. Don't miss out on this exciting event that brings members from all the Episcopal churches on the island together for a night of dancing, feasting and fellowship!
Lots of hands will be needed to set up for this important event. Help with tent set-up is needed today, Friday, at 5:00 pm, and on Saturday morning from 9:00 am to help decorate. We will also need help during the event with the food and drinks. If you have questions or would like to help, please see Mary Margaret Smith, Janet Wilson or Jean Nakamoto. Most of all, be sure to turn out for this historic time in the life of the Episcopal Church and Kaua'i!
Bishop Fitzpatrick to lead Sunday services
We are so grateful to all the clergy that have been coming to All Saints' while we are without a permanent rector. We are grateful to Rev. Gaylord Hitchcock for spending his last two Sundays with us and we look forward to Bishop Fitzpatrick this Sunday.

Clergy for upcoming Sundays are as follows:
September 23 - Bishop Bob Fitzpatrick
September 30 - Fr. Bob Walden
October 7 - Rev. Dan Leatherman
October 14 - Rev. Robin Taylor (Special Hawaiian Service at 10:00am)
October 21 & 28 - Fr. John Connell
We give thanks and praise for these clergy who fly over to spend their Sundays with our All Saints' ohana, and look forward to welcoming them!
Movies on the Lawn at All Saints'
Saturday, October 6
BRING THE WHOLE FAMILY!
Bring the whole family out for a FREE night of movies under the stars and on the lawn! It's a double-feature beginning at sundown with Dr. Seuss' The Lorax, and followed by award winning director Martin Scorsese's film, Hugo, starring Ben Kingsley, Asa Butterfield and Sasha Cohen. The Ke Akua Youth Group hosts the concession booth with dollar dogs, quarter popcorn and SPAM musubi! So save money and save your appetite!!!
Blessing of the Animals - October 7

Blessing of the Animals has returned to Sundays! Be sure to bring your pet to be blessed on Sunday, October 7, during the 9:30 am service. Rev. Daniel Leatherman will be on hand to bless our furry, finned or feathered friends! And if you can't bring your pet, bring a photo!
What one question would you ask of God?
Click
HERE
to enter your answer.

Stewardship Training & Dinner, September 29
Mark your calendars & be sure to attend
There will be a stewardship dinner and training session for all church members on Saturday, September 29, 2012, at 5:00 pm, in the Sloggett Hall. The training session will be led by Rev. Maurice "Rusty" Goldsmith, who is currently on sabbatical on Kaua'i. Rev. Rusty is an Episcopal priest with over 30 years of experience specializing in the theology of stewardship.
Rev. Rusty will explain how stewardship is not about fundraising, but about living from a perspective of faithful generoisty and about how central it is to our identity and life as Christians. This meeting is part of a renewed effort at All Saints' to focus on stewardship education and programs that have been neglected over the past years. For more information, contact the church office at 822-4267.
A MESSAGE FROM THE TREASURER
(The following is an excerpt from an article by Treasurer, Jan Hashizume. To read her message in its entirety and accompanying financial documents, click HERE. This is a link to a page on our new website, which is almost ready for launching!)
Aloha,
On September 13th, Canon Liz met with the congregation to discuss and answer questions regarding the aided parish suggestion. A straw poll was taken. The question asked was, knowing that it's going to take hard work to remain a parish, how many of you would choose to remain a parish? Almost all the attendees raised their hands. Then a question came up that I would like to address.
What percentage do people have to increase their pledge to meet our goal or remaining a parish? Is it 5% or 10%?
(Click on the link above to read more.)
Blessed to be a Blessing
Beginning October 7 - A gathering for reflection and growth
More details to follow.
Safeguarding God's Children & Sexual Misconduct Prevention Training on Kaua'i
Attention all Vestry members & those working with children
Two mandatory trainings for all Vestry members have been scheduled to take place on Kaua'i this Fall, and one mandatory training for all persons that work with children.
Safeguarding God's Children Training
will be held at St. John's in Eleele on Saturday, September 29, from 10:00 am - 1:00 pm. In addition to Vestry members,
all persons working with children
must also attend the Safeguarding God's Children training, and includes nursery and Sunday school volunteers, youth workers and preschool teachers. This training must be done annually, with the first training done in person, and renewals done online.
Clarification on Safeguarding Training:

Since the initial announcement, it has been clarified that even if you have taken a class in person, you must take it again if it was before 2010. Subsequent annual renewals can be done online.
Click
HERE
to register for this upcoming session. Enrollment is limited. If the maximum is reached, another training will be scheduled in the near future.
The second training is
Sexual Misconduct Prevention Training
which is required of all clergy, staff, and Vestry members. This class will be held on Saturday, October 20, at St. Michael's in Lihue, from 8:30 am - 1:00 pm. To register, please click
HERE
.
Book of Common Prayer in Hawaiian
As part of the Sesquicentennial, the Bishop's Office is now offering for sale, a limited reprint of the Book of Common Prayer as translated in Hawaiian by King Kamehameha IV. It is a beautiful cloth-bound bok with gold foil stamping. To learn more about it and to download an order form, click
HERE
.
Annual Holiday Craft Fair Coming Up - December 1
The annual Holiday Craft Fair is coming up Saturday, December 1! Normally held in November, the date was moved to accommodate St. Michael's Craft Fair and the Sesquicentennial events. If you or someone you know would like to be a vendor, click
HERE
to download information and forms. Take advantage of the Early Bird special and save $10 on a booth space!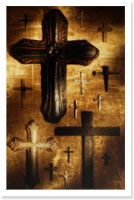 Proper 20
Grant us, Lord, not to be anxious about earthly things, but to love things heavenly; and even now, while we are placed among things that are passing away, to hold fast to those that shall endure; through Jesus Christ our Lord, who lives and reigns with you and the Holy Spirit, one God, for ever and ever.
Amen.
Book of Common Prayer,

p234
SUNDAY SERVICES:
7:00 a.m.
Holy Eucharist
9:30 a.m.
Holy Eucharist
WEDNESDAY HEALING SERVICE
8:00 a.m.
Holy Eucharist
Choir practice takes place in the church every Thursday evening at 6:00 pm. All are invited to join including visitors coming to Kaua'i!
Regional Budget Meeting
For all convention delegates and alternates: Sunday, September 23, 4:00 pm at St. Michael's
There is no ECW Meeting this month.
UPCOMING EVENTS & ACTIVITIES
Every Sunday, Ongoing: Bible Study Challenge
8:15 a.m., Sloggett Church Office (Audio Bible)
Saturday, September 22
BOOGIE WITH THE BISHOP
Kaua'i celebrates the Sesquicentennial Celebration of the Episcopal Church in Hawai'i
Sunday, September 23
Hoike Ulu Legacy Society Luncheon
Saturday, September 29
Safeguarding God's Children Training
St. John's, Eleele
Saturday, September 29
Stewardship Training & Dinner
5:00 pm in Sloggett
Saturday, October 6, Movie Night on the Lawn
At sundown Double-feature!
Sunday, October 14, Hawaiian Service
Saturday, October 20, Sexual Misconduct Prevention Training
St. Michael's, Lihue
View all the latest issues:
Please be patient... it may take a moment or two to download.

Website Links:
(The Newspaper of the Diocese of Hawai'i)