Announcements
August 24, 2012
Greetings!
BREAKFAST WITH BISHOP CHANG,
THIS SUNDAY, AUGUST 26!
Be sure to attend a special breakfast gathering in church this Sunday, August 26, at 8:00 am, and listen to pearls of wisdom from Bishop Chang.
For those that are not familiar with Bishop Chang's "history", he served as Rector at All Saints' back in the '70s, and was later called to be Bishop of Hawai'i during an extremely tenuous time. The Diocese was facing financial hardship, and the future of the Episcopal Church in Hawai'i was uncertain. Under Bishop Chang's leadership, the Diocese returned to stable footing and flourished. Times may be different today, but the foundations of our faith remain unchanged. Come and listen to Bishop Chang, whose words may help us as we continue to discern the future of All Saints'.
Upcoming Clergy
All Saints' is in good hands with the many wonderful clergy filling in while we go through a transitional period without a permanent rector.

Clergy for upcoming Sundays are as follows:
September 9 &16 - Rev. Gaylord Hitchcock
September 23 & 30 - Rev. Bob Walden
October 7 & 14 - Rev. Dan Leatherman
We give thanks and praise for these clergy who fly over to spend their Sundays with our All Saints' ohana, and look forward to welcoming them!
Fall Ingathering of the United Thank Offering
September 9
Dont' forget to bring in your United Thank Offering boxes on Sunday, September 9, filled of course! UTO is a ministry of the Episcopal Church for the mission of the whole church. Those who participate in UTO discover that thankfulness leads to generosity.
Safeguarding God's Children & Sexual Misconduct Prevention Training on Kaua'i
Attention all Vestry members & those working with children
Two mandatory trainings for all Vestry members have been scheduled to take place on Kaua'i this Fall.
Safeguarding God's Children Training
will be held at St. John's in Eleele on Saturday, September 29, from 10:00 am - 1:00 pm. In addition to Vestry members,
all persons working with children
must also attend the Safeguarding God's Children training, and includes nursery and Sunday school volunteers, youth workers and preschool teachers. If you have already attended a Safeguarding training class, you must still renew annually, and can do so through an online class. If you provided your e-mail address at the initial training, you should receive an e-mail with a reminder and instructions for renewal. If it has been over a year and you have not received notification, please contact
Lani Kaaihue
at 800-522-8418, ext. 309. For all others that have not yet attended a class, click
HERE
to register for this upcoming session.
The second training is
Sexual Misconduct Prevention Training
which is required of all clergy, staff, and Vestry members. This class will be held on Saturday, October 20, at St. Michael's in Lihue, from 8:30 am - 1:00 pm. To register, please click
HERE
.
VOLUNTEERS NEEDED!
It's that time of year when members regroup after the summer break, and prepare for "Kick-Off" Sunday, following the Labor Day weekend. The choir returns, as does the Sunday school, and all areas of ministry are seeking volunteers. At the moment, we are looking for the following:
CHOIR MEMBERS
No experience necessary... just a willing spirit and desire to praise in song! E-mail Faith Shiramizu, or call her at 651-7980.
SUNDAY SCHOOL
Seeking a core volunteer teacher for the Pre-K/Kingergarten age group. The core teacher will set up the lessons each week for this age group, except for the first Sunday of each month when children attend church with their family. Rotating helpers are also still welcome to sign up. Interested persons should e-mail Sybil or call her at 828-1593.
ACOLYTES
Depending on the willingness of the person, acolytes as young as 3rd grade are considered, and no one is too old, so adults are welcome too!
USHERS
Meet and greet guests, and control the flow of worship services.
MONDAY CREW
Our church depends heavily on the Monday Crew, who clean the church and do small handiwork projects around the property. Monday Crew meets early every Monday!
HALE LANI CHRISTIAN STORE
Our store is currently looking for a few relief volunteers to fill in a shift now and again. Enjoy added discounts, and meet our very grateful customers! E-mail halelani@hawaiiantel.net.
If you are interested in any of the areas above, please contact the persons listed or e-mail the church office at allsaintskauai@hawaiiantel.net, or leave a message with Chris at 822-4267, who will forward your information on to the right person.
What's Happening around our island and in the Diocese...
Be sure to stay abreast of all the happenings and offerings in our Diocese and world-wide Episcopal Church. Read the latest issue of the Diocesan E-News by clicking HERE. Highlights include:
Ernesto "Jar" Pasalo to attend Virgina Theological Seminary
'Iolani Guild Luncheon Meeting
Fall Ingathering of the UTO
The Episcopal Church Women Annual Meeting of the Diocese coming up
STAY INFORMED !
Are you receiving the latest news and information from around the Diocese? Be sure to sign up for a copy of the diocesan e-news (announcements) and the E-Chronicle (newspaper of the diocese). Go to the diocesan website HERE and sign-up at the bottom of the home page.
St. Michael's Hosts Special Film Showing
Sandaan: 100 Years of Filipinos in America
This special film showing, produced and co-written by Stephanie Castillo, and funded by the Smithsonian as part of the Filipino Immigration Centennial in 2006, will take place on September 14, at St. Michael and All Angel's in Lihue, at 4:00 pm & 7:00 pm. For more information, contact St. Michael's office at 808-245-3796.
Contact Information
All Saints' Episcopal Church
P. O. Box 248, 4-1065 Kuhio Highway
Kapa'a, Kaua'i, HI 96746
Church Office: 808-822-4267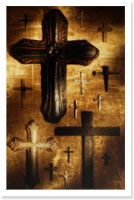 Season after Pentecost
Grant, O merciful God, that your Church, being gathered together in unity by your Holy Spirit, may show forth your pwer among all peoples, the glory of your Name; through Jesus Christ our Lord, who lives and reigns with you and the Holy Spirit, one God for ever and ever. Amen.
Book of Common Prayer,

p232-233
SUNDAY SERVICES:
7:00 a.m.
Holy Eucharist
9:30 a.m.
Holy Eucharist
(Note: Choir & Sunday School resumes on September 9)
WEDNESDAY HEALING SERVICE
8:00 a.m.
Holy Eucharist
Monday, September 3
OSL Meeting
7:00 pm in Memorial Hall
UPCOMING EVENTS & ACTIVITIES
Every Sunday, Ongoing: Bible Study Challenge
8:15 a.m., Sloggett Church Office (Audio Bible)
Sunday, August 26
Breakfast with Bishop Chang
Stewardship Presentation
8:00 - 9:00 am, in the Church
Sunday, September 9
Kick-Off Sunday!
Choir & Sunday school begins during second service
Saturday, September 22
BOOGIE WITH THE BISHOP
Kaua'i celebrates the Sesquicentennial Celebration of the Episcopal Church in Hawai'i
Sunday, September 23
Hoike Ulu Legacy Society Luncheon
Saturday, September 29
Safeguarding God's Children Training
St. John's, Eleele
Saturday, October 20
Sexual Misconduct Prevention Training
St. Michael's, Lihue
View all the latest issues:
Please be patient... it may take a moment or two to download.

Website Links:
(The Newspaper of the Diocese of Hawai'i)