Announcements
August 16, 2012
Greetings!
ALOHA BBQ POTLUCK THIS SUNDAY,
AUGUST 19, WITH REV. PAULA!
How quickly time flies when we're having fun (or listening to great sermons), and it's hard to believe that Rev. Paula will be heading back home already. Please plan to attend an aloha potluck BBQ on Sunday, August 19, following the second service, to fellowship and bid a fond ALOHA to Rev. Paula. BBQ and beverages will be provided by Hospitality, but desserts and side dishes are welcomed! Thank you Rev. Paula for gracing us with your energy, zeal, and heartfelt sermons! Prayers for a safe journey home and many blessings to you!
Sunday School Meeting for parents & interested volunteers following potluck this Sunday
There will be a short meeting following the Aloha potluck this Sunday, August 19, for all parents of children in 1st through 5th grades, and any interested volunteers who would like to help with the Sunday school. There will be some big changes to our Sunday school program, including a new "old" home back in Memorial Hall! For those new to All Saints', Memorial Hall was originally built as the children's chapel and classrooms. Thanks to a grant from the Sloggett Trust Fund, replacement folding doors have been ordered and are awaiting installation any day, which would restore the the three original classrooms. If you are interested in helping or learning more but are unable to attend the meeting, e-mail
halelani@hawaiiantel.net
, or see Sybil.
Upcoming Clergy

All Saints' is in good hands with the many wonderful clergy filling in while we go through a transitional period without a permanent rector.

REMINDER - BREAKFAST & STEWARDSHIP GATHERING WITH BISHOP CHANG
On August 26, Bishop Chang returns to All Saints'. He will also share his wisdom and thoughts on stewardship and what it means for the future of All Saints' in a breakfast gathering between the two services, beginning at 8:00 am. Bishop Chang will return again on September 2.
Clergy for upcoming Sundays are as follows:
September 9 &16 - Rev. Gaylord Hitchcock
September 23 & 30 - Rev. Bob Walden
October 7 & 14 - Rev. Dan Leatherman
We give thanks and praise for these clergy who fly over to spend their Sundays with our All Saints' ohana, and look forward to welcoming them back!
VOLUNTEERS NEEDED!
It's that time of year when members regroup after the summer break, and prepare for "Kick-Off" Sunday, following the Labor Day weekend. The choir returns, as does the Sunday school, and all areas of ministry are seeking volunteers. At the moment, we are looking for the following:
CHOIR MEMBERS
No experience necessary... just a willing spirit and desire to praise in song!
SUNDAY SCHOOL
Seeking both rotating and weekly volunteers.
ACOLYTES
Depending on the willingness of the person, acolytes as young as 3rd grade are considered, and no one is too old, so adults are welcome too!
USHERS
Meet and greet guests, and control the flow of worship services.
MONDAY CREW
Our church depends heavily on the Monday Crew, who clean the church and do small handiwork projects around the property. Monday Crew meets early every Monday!
HALE LANI CHRISTIAN STORE
Our store is currently looking for a few relief volunteers to fill in a shift now and again. Enjoy added discounts, and meet our very grateful customers!
If you are interested in any of the areas above, please e-mail the church office at allsaintskauai@hawaiiantel.net, or leave a message with Chris at 822-4267, who will forward your information on to the right person.
Hō'ike

Ulu Legacy Society
The following is a message from the Bishop regarding Planned Giving.
Aloha,
As Christians, we begin and end our lives in grace as part of a faith community. We celebrate and struggle together, encourage each other, and in our times as a community, learn about God's love and mercy. Here, within our faith family, we can consider our own mortality and the legacy we would like to leave at the end of our lives. Bequests and other planned gifts enable us to continue our stewardship of God's gifts and to make our estate plan that expresses our faith in the One who has created, redeemed and sustained us.

Every year I host a "mahalo" event to thank those who have made a planned gift to the Church (through the local congregation, the Diocese, the Camp or the Priory). Every person who has remembered his/her Church, Diocese, or an Episcopal ministry in their will or estate plans is a member of this Diocesan society. It can be as simple as naming the church as a beneficiary of a life insurance policy or leaving a bequest to the church upon death. There are Episcopalians in Hawaii who have not been recognized for their future gift, and I would like to recognize these individuals on behalf of the Diocese.

The Hō'ike Ulu Legacy Society Gathering for 2012 for Kauai will take place on Sunday, September 23, for lunch.

If you qualify or know someone who does, or would like to be a member of the Society, please e-mail Jane Tonokawa (
djtono@hawaii.rr.com
) as soon as possible. For more information about planned giving there are brochures at the front of the Church.
Blessings!

+Bob
The Right Reverend Robert L. Fitzpatrick
What's Happening around our island and in the Diocese...
Be sure to stay abreast of all the happenings and offerings in our Diocese and world-wide Episcopal Church. Read the latest issue of the Diocesan E-News by clicking HERE. Highlights include:
Message from the Bishop on Congregational Assessment
Sexual Misconduct Prevention Trainings on all Islands this Fall
1% Support for Theological Education
General Convention supports the workd of the Diocese of Jerusalem and AFEDJ
STAY INFORMED !
Are you receiving the latest news and information from around the Diocese? Be sure to sign up for a copy of the diocesan e-news (announcements) and the E-Chronicle (newspaper of the diocese). Go to the diocesan website HERE and sign-up at the bottom of the home page.
Contact Information
All Saints' Episcopal Church
P. O. Box 248, 4-1065 Kuhio Highway
Kapa'a, Kaua'i, HI 96746
Church Office: 808-822-4267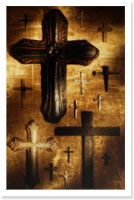 Season after Pentecost
Grant to us, Lord, we pray, the spirit to think and do always those things that are right, that we, who cannot exist without you, may by you be enabled to live according to your will; through Jesus Christ our Lord, who lives and reigns with you and the Holy Spirit, one God, forever and ever. Amen.
Book of Common Prayer,

p232
7:00 a.m.
Holy Eucharist
9:30 a.m.
Holy Eucharist
(Note: Choir & Sunday School on summer break)
WEDNESDAY HEALING SERVICE
8:00 a.m.
Holy Eucharist
Sunday, August 19
Sunday School Meeting
11:00 am (Tentative)
Memorial Hall
Monday, August 20
Vestry Meeting
6:30 pm in Memorial Hall
UPCOMING EVENTS & ACTIVITIES
Every Sunday, Ongoing: Bible Study Challenge
8:15 a.m., Sloggett Church Office (Audio Bible)
Sunday, August 19
BBQ Potluck for Rev. Paula
After the second service.
Sunday, August 26
Breakfast with Bishop Chang
Stewardship Presentation
8:00 - 9:00 am, in the Church
Saturday, September 22
BOOGIE WITH THE BISHOP
Kaua'i celebrates the Sesquicentennial Celebration of the Episcopal Church in Hawai'i
More info to come!
View all the latest issues:
Please be patient... it may take a moment or two to download.

Website Links:
(The Newspaper of the Diocese of Hawai'i)