Announcements
August 8, 2012
Greetings!
IMPORTANT CHURCH HALL MEETING THIS SUNDAY, AUGUST 12!
Be sure to attend this very important meeting beginning at 8:00 am, between the two services. Breakfast will be served. Please read the article below, written by Senior Warden Galen Nakamura, that explains the different options available to All Saints' in light of our financial status. Members will be asked to vote for one of these options, as it will require a majority (or 129 votes).
Should All Saints' become an Aided Parish?
To the All Saints' Ohana:

In order for All Saints' to keep its status as a parish, the Canons of Hawaii's Episcopal Diocese require that All Saints' have a full-time rector. However, given All Saints' current financial condition, we cannot afford a full-time rector. Given this reality, the Diocese has explained that several options are available to us:
First- try to retain our status as a parish; this requires, though, that All Saints' income be raised to a level that would allow it to fund a full-time rector;
Second- convert All Saints' status from that of a parish to a mission. In essence, mission status would mean that All Saints' would no longer have autonomy over its affairs. Authority over and control of our church would be vested in the Bishop. A Bishop's Committee (similar in structure to our current Vestry) and a Bishop's Warden appointed by the Bishop (similar in function to the position of Sr. Warden) would advise the Bishop on church matters; again though, ultimate authority over church decisional matters would reside in the Bishop.
Third- ask Bishop Fitzpatrick to convert All Saints' status from Parish to Aided Parish for a temporary period of three to five years. As it applies to All Saints', such a conversion means All Saints' would be given three to five years to improve and stabilize its financial situation sufficiently such that it would be able to fund a full-time rector.
Probably most important during this temporary period, All Saints' would continue to have a priest; however, the priest-in-charge during this period would be a part-time position. Presently, the Diocese has contacted The Episcopal Church on West Kauai ("ECWK") to discuss whether a shared ministry arrangement (also called a "yoked ministry") could be established whereby All Saints' new priest would spend approximately ⅔ to ¾ of his or her time at All Saints' and the remainder of the time serving the needs of the ECWK. Preliminarily, ECWK is open to such an arrangement. To the extent that our new priest would serve ECWK, funding for our priest would come from ECWK and/or the Diocese.
A priest-in-charge would have the authority of a Rector. In other words, they would be in charge of the congregation, run the Vestry meetings, and have responsibility over the entire church. Usually a priest-in-charge is appointed by the Bishop for a fixed period of time, with the provision that they can then be called as Rector if the Vestry and the priest mutually discern that it is a Call. In our case, the priest would be Priest-in-Charge while All Saints' is an Aided Parish. Once All Saints' works its way back to being a Parish, the priest could then be called as Rector, if the Vestry and priest decide that this is what they would like, and the Bishop agrees.

Assuming our church chooses to become an Aided Parish, would our Vestry have the chance to interview, approve, and disapprove a new proposed priest-in-charge for All Saints'? The Vestry will have the opportunity to interview and "recommend" or "not recommend" the priest for appointment as All Saints' new priest. If the Vestry decides to not recommend the priest presented by the Bishop, the Bishop could choose to present the Vestry with another candidate, or appoint the person anyway.

On July 16, 2012, your Vestry met at length to consider the options above. After much discussion, the Vestry moved that that the Bishop be asked to convert All Saints' status from that of Parish to Aided-Parish to allow our church time to improve and stabilize its financial condition.

However, the Bishop may not consider this request until a majority (129) of All Saints' members approve of the Vestry's decision. A member's approval must be by written signature. A member is defined as one who's been baptized and is over 16 years old.

On August 12, 2012, your Vestry will ask all members of All Saints' to consider the matters above at a Parish Hall meeting at 8:00 am.

Should you have any questions, please feel free to contact me at 635-5450.
Galen Nakamura
Sr. Warden

Pau Hana with St. Michael's
Every second Friday of the month, sister church St. Michael and All Angels holds an adult Pau Hana gathering at a beach, and welcome members from other Episcopal churches to join them. This month, the Friday gathering has been moved to the third Friday, August 17, and will be held at Kalapaki Beach in front of the Marriott from 4:30 pm 'til sunset. Look for a tent with a sign saying "All who enter here are blessed" and bring a small pupu to share. "BYOB" September's activity will be on the 14th at Lydgate Park.
BBQ Potluck on August 19
Rev. Paula Clark's last Sunday with us will be on August 19, and we will say a fond aloha to her with a BBQ potluck after the second service. We are so blessed to be able to enjoy Rev. Paula's sermons during her sabbatical stay here on Kaua'i.
Be sure to attend this special event for a very special guest priest!
Celebrating What's Right with the World
During a recent Stewardship meeting sponsored by the diocese, three All Saints' members watched a video featuring world renown photographer, Dewitt Jones entitled, Celebrating What's Right with the World. Our Treasurer, Jan Hashizume, was one of the persons that attended the workshop, and highly recommends watching this beautiful video with an important and relevant message. You can view the video on YouTube through the following links:
All Saints' Saturday Market taking a break
The All Saints' Saturday Market will be taking a break until permits are secured to allow it to continue as a viable commercial event. Senior Warden, Galen Nakamura, has been busy making sure that All Saints' is in compliance with County requirements. We are looking forward to seeing the market back in action soon.
What's Happening around our island and in the Diocese...
Be sure to stay abreast of all the happenings and offerings in our Diocese and world-wide Episcopal Church. Read the latest issue of the Diocesan E-News by clicking HERE. Highlights include:
Message from the Bishop on Congregational Assessment
Sexual Misconduct Prevention Trainings on all Islands this Fall
1% Support for Theological Education
General Convention supports the workd of the Diocese of Jerusalem and AFEDJ
STAY INFORMED !
Are you receiving the latest news and information from around the Diocese? Be sure to sign up for a copy of the diocesan e-news (announcements) and the E-Chronicle (newspaper of the diocese). Go to the diocesan website HERE and sign-up at the bottom of the home page.
Contact Information
All Saints' Episcopal Church
P. O. Box 248, 4-1065 Kuhio Highway
Kapa'a, Kaua'i, HI 96746
Church Office: 808-822-4267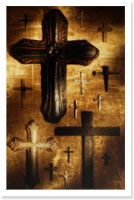 Season after Pentecost
Grant to us, Lord, we pray, the spirit to think and do always those things that are right, that we, who cannot exist without you, may by you be enabled to live according to your will; through Jesus Christ our Lord, who lives and reigns with you and the Holy Spirit, one God, forever and ever. Amen.
Book of Common Prayer,

p232
7:00 a.m.
Holy Eucharist
9:30 a.m.
Holy Eucharist
(Note: Choir & Sunday School on summer break)
WEDNESDAY HEALING SERVICE
8:00 a.m.
Holy Eucharist
Sunday, August 19
Sunday School Meeting
11:00 am (Tentative)
Memorial Hall
Monday, August 20
Vestry Meeting
6:30 pm in Memorial Hall
UPCOMING EVENTS & ACTIVITIES
Every Sunday, Ongoing: Bible Study Challenge
8:15 a.m., Sloggett Church Office (Audio Bible)
Friday, August 17
Adult PauHana with St. Michael's
4:30 pm - Sunset at Kalapaki Bay
Sunday, August 19
BBQ Potluck
After the second service.
Sunday, August 26
Breakfast with Bishop Chang
Stewardship Presentation
8:00 - 9:00 am, in the Church
Saturday, September 22
BOOGIE WITH THE BISHOP
Kaua'i celebrates the Sesquicentennial Celebration of the Episcopal Church in Hawai'i
More info to come!
View all the latest issues:
Please be patient... it may take a moment or two to download.

Website Links:
(The Newspaper of the Diocese of Hawai'i)