Announcements
May 4, 2012
THE APRIL ISSUE OF THE KAUAIAN IS OUT!
Click
HERE
to read the latest happenings at All Saints'!
Greetings!
Thank you for completing your surveys!
The response to the church survey has been great! We are in the process of compiling the information and will make it available to all members. Thank you to everyone that took the time to fill it out. Leaders note that there were a lot of comments which means that serious thought has gone into completing it. Thank you! A follow-up meeting will be scheduled soon, so stay tuned!

Mahalo Supply Clergy!
Members heard a great sermon from Fr. Bob last Sunday, and we'll be looking forward to seeing him again on Mother's Day, Sunday, May 13!
Coming up this Sunday, May 6, the Rev. John Connell will be with us. Rev. Connell led a wonderful Vestry retreat back in 2009, and we are delighted to welcome him back to All Saints'. The Rev. Linda Decker will be coming up on May 20, followed by a return visit from Bishop Chang on May 27.
What a great opportunity this has been to experience so many meaningful sermons delivered in each clergy's unique style. We are so blessed to have this time to share in their experience, wisdom and deep faith.
Seeking Breakfast Hosts
With the prospect of using supply clergy for a bit longer, we are looking for a few willing people to act as a host to take our visiting clergy to breakfast between services. Would you like the opportunity to get to know these wonderful people better? If so, please let Chris know at 822-4267, or email her. If you'd like to be reimbursed, be sure to submit your receipt to Chris.

Congratulations to our Graduating Youth!
Three of our youth will be graduating from Kapa'a High School on Friday, May 18. They are Shane Nishioka-Healy, Ty Shiramizu, and Mick Voigt. Commencement exercises begin at 6:30 p.m. at the New Town Park across from the Armory. We are so grateful for all of their service to All Saints' over the years. Shane will be attending Whitworth University in Spokane, Washington, Ty will be attending the University of Hawaii at Manoa, and Mick will be attending University of California (Davis). Keep these young men in your prayers as they begin a new journey to adulthood. God's grace be with you always!

Seeking flower donations for Memorial Day Weekend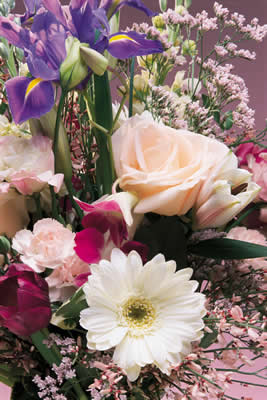 The Sunday school children and teachers will be cleaning and decorating the graveyard and Columbarium on the Sunday of Memorial Day weekend, May 27. Although the holiday is a time to honor those that have defended our country, it has also been a fitting time to remember all of our loved ones that have gone on to join our Heavenly Father. If you would like to donate flower cuttings and greenery, please leave them by the sink between the graveyard and Columbarium on Sunday morning, May 27.

God Camp Applications Now Available Online
The Diocesan summer program, God Camp, is set for July 8 - 12, 2012, at Camp Mokule'ia on O'ahu. It's an opoprtunity for children in grades 4 - 8 to discover and learn about God in unexpected ways, while spending time with old and new friends. Youth in grades 9 - 12 can take part in the Leaders in Training (LIT) program, thatn begins on July 5 through the end of camp. These older youth learn what it takes to be on staff while mentoring God Camp participants. For more information and to download the applications for both programs, visit the Diocesan website HERE.

Remembrances of Fr. Miner
It's not too late to get a favorite picture or remembrance in for the special album of memories that St. Michael's is putting together for Fr. Miner's wife, Imogene. If you have anything you would like to share, All Saints' is putting together a few pages of memories and we are seeking photos or reflections from All Saints' members to add to it. You can e-mail items to: halelani@hawaiiantel.net, or if you prefer, you may send your items directly to St Michael's at 4364 Hardy Street, Lihue, 96766. A Memorial Fund to honor his legacy has been established at St. Michael's Church. You may make checks payable to St. Michael's Church and note in the memo line, "Malcolm Miner". Please continue to keep Imogene and the Miner family in your prayers.
What's Happening in the Diocese...
Be sure to stay abreast of all the happenings and offerings in our Diocese and world-wide Episcopal Church. Read the latest issue of the Diocesan E-News by clicking
HERE
. Highlights include:
A Faith for Today - Renewal in our Time
Honoring Special Olympics Athletes
God Camp 2012 Applications now available online
Rev. Tom Buechele serves as Interim at St. Jude's
Continuing Education Policies and Grant forms
Episcopalians for Global Reconciliation
A message from the Episcopal Church Executive Council
Webinars, Webcasts & Videos (from the Episcopal Church)
Fifth Sunday of Easter
O Almighty God, whom truly to know is everlasting life: Grant us so perfectly to know thy Son Jesus Christ to be the way, the truth, and the life, that we may steadfastly follow his steps in the way that leadeth to eternal life; through the same thy Son Jesus Christ our Lord, who liveth and reigneth with thee, in the unity of the Holy Spirit, one God, for ever and ever. Amen.
Book of Common Prayer, p173
Monday, May 7
OSL Meeting
7:00 pm, Memorial Hall
Tuesday, May 8
B&G Meeting
9:00 am, Office
Thursday, May 17
ECW Meeting
7:00 pm Memorial Hall - Guest Speaker Dory Farias from Hale Ho'omalu
Monday, May 21
Vestry Meeting
6:30 pm Memorial Hall
UPCOMING EVENTS & ACTIVITIES
Every Sunday, Ongoing: Bible Study Challenge
8:15 a.m., Sloggett Church Office (Audio Bible)
Saturday, May 12
Regional Confirmation
3:00 pm, St. Michael's, Lihue
Friday, May 18
6:30 pm, Kapa'a High School Graduation
New Town Park
Sunday, May 27
Decorating the Columbarium & Graveyard
Sunday school, during 9:30 service
THE APRIL ISSUE IS OUT!
View all the latest issues:
Please be patient... it may take a moment or two to download.

Website Links:
(The Newspaper of the Diocese of Hawai'i)