Announcements
April 20, 2012
THE APRIL ISSUE OF THE KAUAIAN IS OUT!
Click
HERE
to read the latest happenings at All Saints'!
Greetings!
Mahalo members!!!
Thank you to all the members that were able to make it to the Church Hall Meeting this past Sunday. For those that couldn't be there, be sure to participate in a very important survey that will help our church leaders to make some significant decisions as we proceed with the search process for a new rector. Surveys are available at the front entrance of the church along with copies of Canon Liz's Shared Ministries report, or take the survey on-line! We are asking that the surveys be completed by April 30, so that the information can be compiled and presented to the Vestry before their next meeting in May. To take the survey on-line, click on the link below, and to view Canon Liz's Shared Ministries report, click on the link beneath it:
The response for a second follow-up meeting was overwhelming, so as soon as the data has been compiled, another meeting will be scheduled.

Thank you Clergy!
Many thanks to Pastor Robin Taylor for a marathon Sunday, as she raced back and forth between services to take care of both her church, Christ Memorial in Kilauea, and All Saints', this past Sunday. We also give thanks to Pastor Robin for providing so much care to a member in need this past week.
Coming up, All Saints' will be welcoming back a couple of very familiar faces over the next couple weeks, both of whom were former Rectors. This Sunday, April 22, Bishop Richard Chang will lead Sunday services, followed by Fr. Bob Walden on April 29. Please be sure to welcome Bishop Chang and Fr. Bob back! Scheduled for May 6 is Fr. John Connell. Some may remember Fr. Connell and his wife leading the Vestry retreat several years ago.
Seeking Breakfast Hosts?
With the prospect of using supply clergy for a bit longer, we are looking for a few willing people to act as a host to take our visiting clergy to breakfast between services. At the moment, the Akana's have been graciously entertaining them, but perhaps someone would like the opportunity to get to know these wonderful people better? If so, please let Chris know at 822-4267, or email her. If you'd like to be reimbursed, be sure to submit your receipt to Chris.

Haiti, here we ARE!
Be sure to keep Mary Margaret Smith and Janet Wilson in your prayers as they cross the globe to Haiti! The pair left on Thursday with a ton of school supplies and lots of love in their hearts as they look to establish a relationship with a school in Haiti. It is their hope that All Saints' will continue to support the school and become a source of mission outreach for other members.
God bless and safe travels!

Remembering Fr. Miner
A memorial service for Fr. Miner will take place on Saturday, April 21, at 4:00 p.m., at St. Michael and All Angels in Lihue, as we say Aloha to a wonderful human being and faithful servant. A reception will follow. St. Michael's is putting together an album of memories for his wife Imogene, that will be presented to her at a later date. If you have anything you would like to share, All Saints' is putting together a few pages of memories and we are seeking photos or reflections from All Saints' members to add to it. You can e-mail items to: halelani@hawaiiantel.net, or if you prefer, you may send your items directly to St Michael's at 4364 Hardy Street, Lihue, 96766. A Memorial Fund to honor his legacy has been established at St. Michael's Church. You may make checks payable to St. Michael's Church and note in the memo line, "Malcolm Miner". Please continue to keep Imogene and the Miner family in your prayers.

Starting this Sunday!!! Bible Study- Taking on the Bishop's Challenge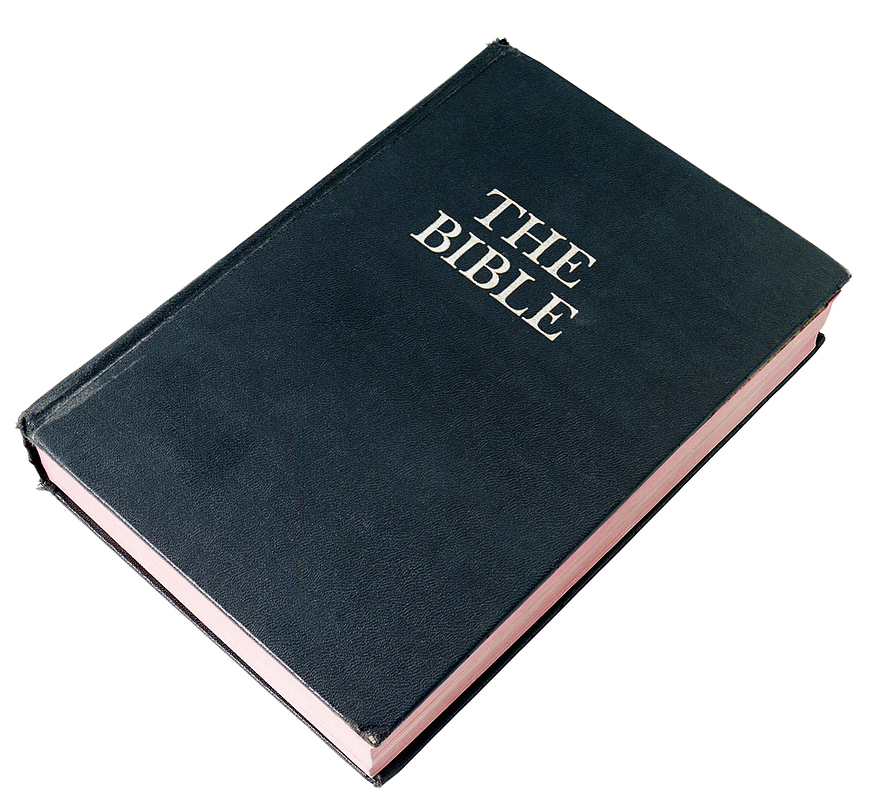 The Sunday morning Bible Study group welcomes you to be a part of taking on the Bishop's challenge to read the Bible through in a year. They will be listening to the Word of Promise Audio Bible beginning on Sunday, April 22, 2012. The goal is to cover the entire Bible in the course of a year. The group meets every Sunday in the church office from 8:15 - 9:15 a.m. Please join them for the dramatic reading, fellowship and faith. Bring your Bible and follow along. Questions? Contact Chris Neumann at 634-0641, or email her.
NOTE: If you do not have a Bible, the Bishop's Office may have a few more available that they will ship to you FREE of charge!!! Click HERE to reserve a copy.

Help with moving...
If anyone is available on or around the morning of Tuesday, May 1, member Marguita Grande will need some helping hands to move into a new apartment. It is a target date that depends on confirmation from an agency, but if you are willing and able, please contact Chris for more details at 822-4267.
Third Sunday of Easter
O God, whose blessed Son did manifest himself to his disciples in the breaking of bread: Open, we pray thee, the eyes of our faith, that we may behold him in all his redeeming work; through the same thy son Jesus Christ our Lord, who liveth and reigneth with thee, in the unity of the Holy spirit, one God, now and for ever. Amen.
Book of Common Prayer, p172
Sun. April 22 *
Ke Akua Youth Group Meeting
11:00 am, Memorial Hall (* This is a date change!)
Monday, April 23
Vestry Meeting
6:30 pm, Memorial Hall
Monday, May 7
OSL Meeting
7:00 pm, Memorial Hall
Tuesday, May 8
B&G Meeting
9:00 am, Office
Thursday, May 17
ECW Meeting
7:00 pm Memorial Hall - Guest Speaker Dory Farias from Hale Ho'omalu
UPCOMING EVENTS & ACTIVITIES
Sat., April 21
Memorial Service for Fr. Malcolm Miner
4:00 pm, St. Michael's, Lihue
Sun. April 22
Bible Study Challenge Begins
8:15 a.m., Sloggett Church Office
Fri-Sat, April 27-28
Youth Retreat at Polihale
THE APRIL ISSUE IS OUT!
View all the latest issues:
Please be patient... it may take a moment or two to download.

Website Links:
(The Newspaper of the Diocese of Hawai'i)