Advanced Inventory Management
February 16, 2011
2:30-4:30pm PST
Join Acumen Group's
Senior Business Consultant Mike Odell for the first in a series of complimentary training sessions to sharpen the skills of your team members. Mike will answer the following questions:
1. How can we make inventory management a team effort?
2. Are my system's settings helping or hurting?
3. How can we better manage our data to get the results we want?
Email Norm Kurnick at nkurnick@acumengroup.us now to register for our complimentary webinar.
TUG 2011 U2U
Distributor's EDGE at
TUG 2011 U2U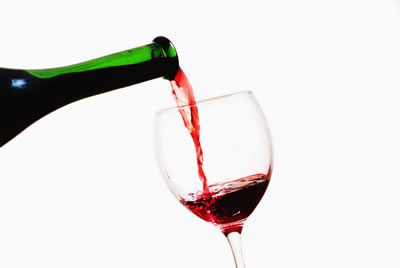 Monday March 28, 2011
6 - 8:30 PM
Orchid Room at
The Peabody
Join DE for a cocktail reception to kick off TUG 2011 U2U. Stay tuned for more information.
Jammin' with Grant


If you missed last week's Jammin' with Grant session, "Monitoring & Measuring for Success," stay tuned for a recording of the session.
Valentine's Day Fun Facts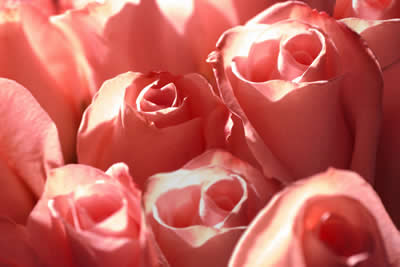 1. Worldwide, over 110 million roses are given for Valentine's Day each year.


2.
The Italian city of Verona, where Shakespeare's lovers Romeo and Juliet lived, receives about 1,000 letters addressed to Juliet every Valentine's Day.
3.
In the Middle Ages, young men and women drew names from a bowl to see who their valentines would be. They would wear these names on their sleeves for one week. To wear your heart on your sleeve now means that it is easy for other people to know how you are feeling.
On the EDGE


Winter 2011

, Volume 4, Issue 1



Welcome to the Winter 2011 issue of On the EDGE!
One month down, eleven to go and several goals to tackle! Take a look at these articles, some distribution centric, others more general, and keep heading in the right direction. The Wholesaler's Rich Schmitt borrows a line from Yogi Berra in "You Can Observe A Lot By Watching," and Modern Distribution Management's Bob DeStefano suggests "7 Online Marketing Resolutions for 2011." Don't miss two of Dave Kahle's insightful sales centric articles, "Best Practice #18" and "Do you Have a Selling System." And finally, do you have a plan for disaster recovery? Check out "U.S. SMBs Lag in Disaster Recovery Readiness."

Plus, TUG 2011 U2U is fast approaching, so register by February 27, 2011 and save $300. Check out www.tugu2u.com for more information, and stay tuned for details about our cocktail reception, to be held Monday March 28, 2011.

Please contact us if there is anything we can do to help you meet your goals in 2011!

Cheers,
The DE Team
877.887.EDGE (3343)
The Wholesaler:
You Can Observe a Lot By Watching

BY RICK SCHMITT


Management Specialist
As some of you may know, I am a long-time fan of Yogi Berra. I must admit that it started when I was very young and, frankly, I confused him with the cartoon character Yogi Bear. Even after I got older and decided that I was a Pirates fan, I still liked Yogi for his passion, his sense of humor and his simple wisdom. So I start this column with another Yogi quote - from the ballplayer not the bear. (I reserve the right to quote the bear in future columns, especially since I understand that both Yogi and BooBoo have agreed to do a 3D biopic of their lives...some actors never forget their humble roots.)
According to Yogi, "You can observe a lot by watching." I think he is right and if we all follow his suggestion, we can improve many facets of our business and personal lives. I want to start the year with a list of things I have observed in our industry or have learned from many generous people who have shared their wisdom and observations with me. I will state up front that there is little science but much common sense behind these observations.

Click here to continue reading...

Modern Distribution Management:
7 Online Marketing Resolutions for 2011


BY BOB DESTEFANO

Welcome to 2011! The arrival of a new year is a great time to set goals to produce great results. While eating healthy and exercising more are excellent resolutions, what have you resolved to do to grow your business in 2011?
If you have not embraced online marketing, now is the time. Online marketing is no longer an option - it is a necessity to compete in today's market. The good news is it offers you the best opportunity to produce results in a cost-effective and measurable way. Resolve yourself to be successful in 2011 and beyond by committing to the following resolutions:
Click here to continue reading.
Dave Kahle: 2 Articles to Improve Sales


BY DAVE KAHLE
Best Practice #18

Here again is one of those best practices that mark the behavior of the superstars, the Top Gun sales people. Most sales people never even consider this.
Every sales person has to compete for the business. In some cases, there can be dozens of competitors, and in other cases, only one. Regardless, the Top Gun sales people understand that the more knowledge they have of the competitors, the more equipped they are to present their own offerings in a positive light, and, therefore, the more sales they will earn.
But knowledge of the competitor doesn't come by osmosis, creeping into our heads during our sleeping hours without any effort on our parts. Like everything else in the sales professional's job, it takes disciplined, methodical effort.

Click here to continue reading.

***

Do You Have A Selling System?
"I have my own style of selling."

That is a remark I have heard a number of times, usually from relatively inexperienced salespeople. What they usually mean is something like this: "I don't have any real system to what I do, I don't want any scrutiny, and I probably am not going to learn anything from you."

How valid is this position? Does every salesperson have a unique style of selling? Are they just trying to hide from accountability under the cover of individual "style"? Or is there some other explanation?

More importantly, should your company allow every salesperson to have their own style, or should you have system for selling to which everyone adheres?

I will let you answer that question yourself in a moment. For now, let's consider the concept of a "selling system."
Can selling be systematic?
Click here to continue reading.

Information Week:
U.S. SMBs Lag In Disaster Recovery Readiness
BY KEVIN CASEY
Small and midsize businesses (SMBs) in the United States ranked 10th out of 13 countries in their ability to bounce back from an IT disaster, trailed only by peers in Australia, France, and Italy, according to a new study.
One in three U.S. firms reported having no disaster recovery plan in place, a key factor in the country's low ranking in the study. Budget and resource concerns topped the list of reasons why. Older infrastructure could also be a key factor behind the ranking.
"It appears, based on our experience with our customers, that many U.S.-based companies have more legacy infrastructure than some of their European or Asian counterparts," said Jason Donahue, CEO of Acronis. "Consequently, the IT environments that they are managing can be more complex."

Click here to continue reading.