The April Events Calendar:

In the News
Banker & Tradesman, "Boston's Modern Theatre Wins [Paul Tsongas] Award," 3/29/11

Boston Globe, "Improvements Underway [story on launch of BID services," 4/2/11

Scholars Bistro & Lounge Opening This Week: Stay Tuned
Scholars Bistro & Lounge, at 25 School Street, has confirmed that it will be opening sometime this week.




The exact date is not confirmed yet, but we will report back next week with more news and information. The restaurant has added many new features to its website--click here to check it all out!
The Circus Is In Town!
Big Apple Opens At Government Center


One of Boston's timeless spring traditions is back:
The Big Apple Circus!

Highlights from this year's show include a group of Mongolian contortionists, Kenyan acrobats, a dozen miniature horses, and of course, Grandma, the circus clown. Performances are twice-daily, at 11 a.m. and again at 6:30 p.m., through May 15. For tickets and more information, please call 800-922-3772.
Notices
Special Notice: Food Truck Survey
Food trucks continues to grow in popularity across the nation, and soon the phenomenon will be coming to Boston. The City of Boston is requesting your help in identifying the best locations for food trucks to vend throughout the neighborhoods of Boston. No matter where you work or live, the City wants to hear from you.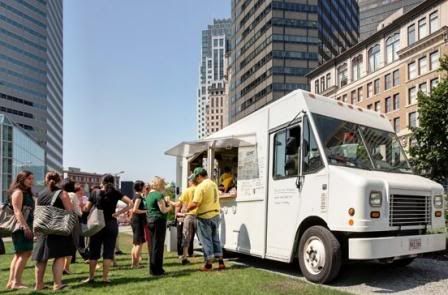 Please take a moment to fill out the City's food truck survey. Suggestions will be used by the City's Mobile Food Truck Committee for evaluation-related purposes only. All other comments or queries can be forwarded to foodtruckchallenge@cityofboston.gov. The survey will close on Thursday, April 14, so please take your time to complete it now!
Local Specialty Items Needed for Outdoor Market Program
The Downtown Boston BID is looking for purveyors of specialty items, made in New England from locally grown products, to participate in our Wednesday Specialty Items Market, a new addition to our outdoor market program. Over 230,000 pedestrians daily make our compact, walkable district one of the most populated in New England.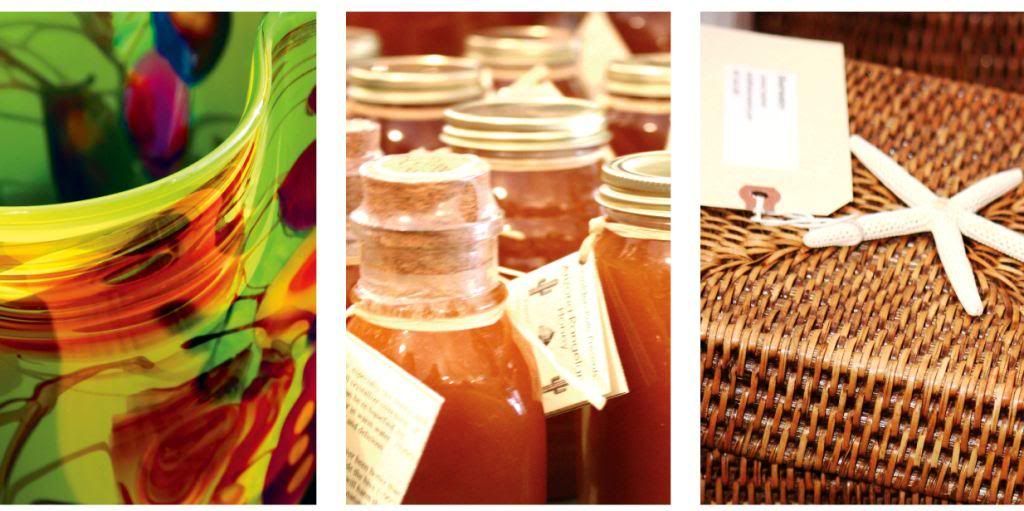 Popular items for our market include: Jams, jellies, preserves, condiments | Cheeses | Sweet and savory baked goods | Soy candles | Honey and beeswax products | Plant and landscape design services for small spaces | Herb and other container plants | Dried herbs and spices | Woven and woolen textiles | Soaps, cleaning, and personal care products | Kitchenwares
Email info@BostonBID.org to learn more.
Promotions
Step Into The Height of Boston Urban Living at 45 PROVINCE
Mandelkorn
The doors at 45 PROVINCE open to a world of unparalleled luxury and five-star amenities. For more information, please contact the sales office, which is open Monday-Friday 10 a.m.-5 p.m., at 617-933-8018. Appointments can also be made at anytime.
Let A.W. Perry Provide Your Next Business Home


Office and retail lease opportunities: 580 sq. ft. up to 5,650 sq. ft. in the heart of Downtown Crossing at 20 Winthrop Square and 77 Franklin Street. On-site management and lobby attendant. Steps away from the MBTA and public parking. For more information, please contact Kerri Gallaway at 617-542-3164 or visit the A.W. Perry website.
Traffic & MBTA Links
Traffic:


For traffic conditions on Boston roadways, please visit the massDOT traffic alerts page. For more general information about regional transportation, please visit the massDOT.com homepage.



MBTA:


For up-to-the-minute updates on the status of MBTA subway lines and bus routes, along with construction & maintenance alerts, please visit the MBTA's Service Updates page.
City Services
Pedestrian Zone Rules & Regulations


The Pedestrian Zone that runs along Washington Street from Temple Place to Franklin, and along Winter and Summer Streets is closed to vehicular traffic everyday from 11:00am-6:00pm. After these hours, the zone is open only to commercial vehicles who are making deliveries. If you have any questions, please contact info@bostonbid.org.
Signage Regulations
For the complete list of signage rules and regulations for the Downtown Boston neighborhood, please click here. All new signs must be approved by Andrew Grace from the Boston Redevelopment Authority. Please contact him at 617-482-4379 or by email at andrew.grace.bra@cityofboston.gov.
E-Addresses for Downtown Boston BID
With the transition to the Downtown Boston BID,
our e-addresses have changed. Please note that our new domain name is @bostonbid.org. Thank you for updating your system.
If you are interested in promoting your events through us, please email us at

info@bostonbid.org

.
Event details should be received by us no later Friday at 12:00pm for inclusion in the following Monday's newsletter. Thank You.
Featured Stories
BID Services Have Begun,
Ambassadors Now Hitting the Streets


At 7 a.m. on April 4, the Downtown Boston BID's
Clean and Hospitality Ambassadors started hitting the streets of the district, from Tremont to Congress, and Court to Boylston, beginning the hard work of transforming Downtown from the ground-up.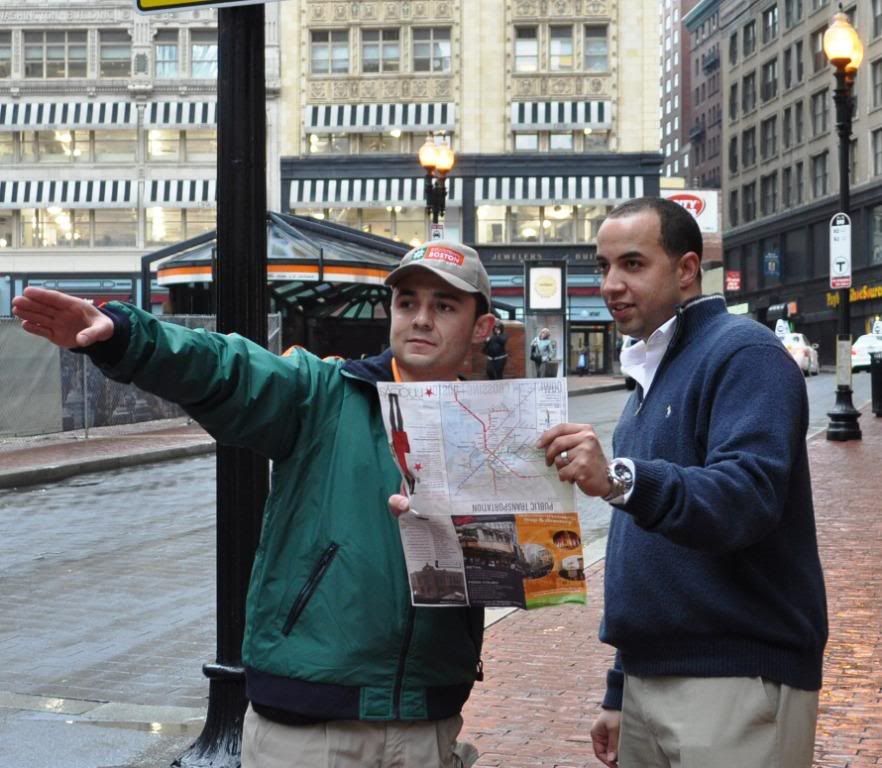 Clad in bright orange shirts and green jackets, BID Ambassadors have already garnered praise from passers-by for their work, furiously removing graffiti and trash, offering assistance to visitors, and escorting pedestrians caught without umbrellas. One visitor, assisted by Ambassador Ray Pennie, sent the BID this email:

"I was looking for some place to have lunch and just happened to notice Ray Pennie in his green ambassador's coat. Not only did he give me information but he walked over two blocks to show me where to get a wonderful lunch and catch the subway-and he gave me a history lesson to boot. Great job to him and this program. Big thumbs up."
Creating a clean and welcoming environment is the first step in revitalizing downtown. BID Clean and Hospitality Operations Manager Steve Brookes discussed with Boston Globe reporter Casey Ross the ambassador programs he has led on both coasts and the tangible improvements he has witnessed. Read the interview in Casey Ross's April 2 article. Contact the Downtown Boston BID Customer Service Hotline at 617-261-0066 or help@bostonbid.org.
MIT Center for Real Estate Hosts Competition to Study One Franklin Place


Last Thursday, the Alumni Association of the MIT Center for Real Estate (AACRE) hosted 16 graduate teams from across the country and also Canada in a competition to design financially feasible proposals for the One Franklin Place (Filene's) site.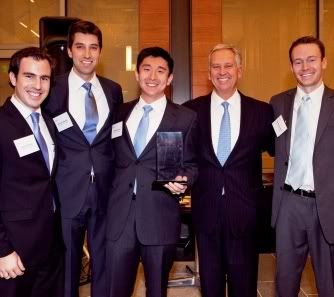 Blue Coast Capital (shown above), the team from Cornell University's Program in Real Estate, took first place with their 360,000-square-foot mixed-use proposal. After the event, site developer John Hynes spoke to the teams, offering his perspective on the competition and the Filene's site. For more information about the event--which was sponsored by Boston Properties, Alexander & Baldwin Inc., Ropes & Gray, Marcus Partners, Colliers International, REFM, and The Winn Companies--please click here.
"All Hail the Common Man": Recap of Sunday's Common Man Marathon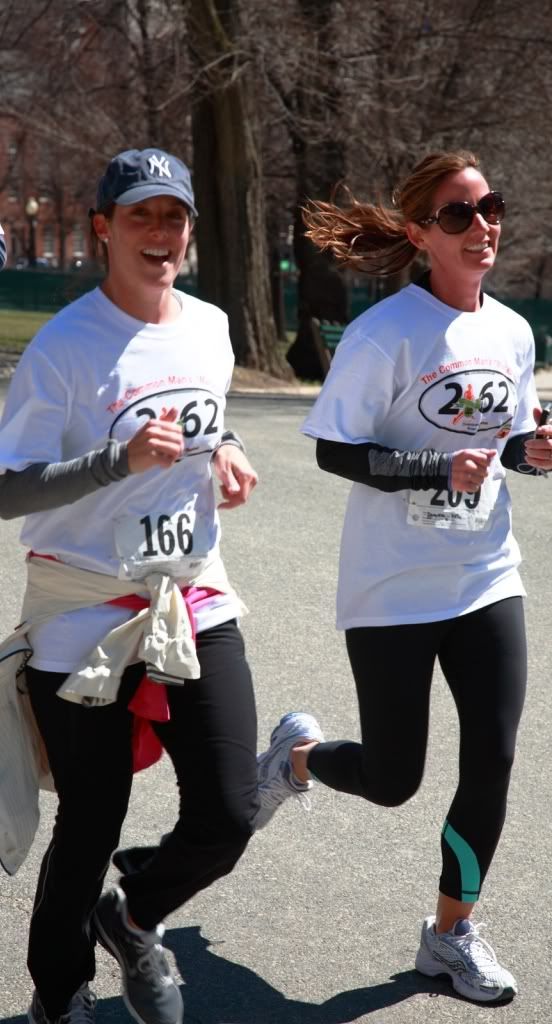 Blessed by perfect weather, Sunday's inaugural Common
Man Marathon was
a great success.
Dan Clearly, of Allston, won with a time of 15 minutes, 45 seconds for the 2.62 mile circuit around the Boston Common. In the women's division, Beth Couglin took first place (fourth overall) with a time of 18 minutes, 20 seconds. A children's mini-race also went off flawlessly. Please click here to see the race results.
Congratulations to the Downtown Boston Rotary Club for having put together such a great event!
Arts, Entertainment,
& Events
"Bon Appetit": PRC Introduces New Monthly Dining Series for Charity


Now you can eat Downtown and support a great cause, with Petit Robert Central's Bon Appetit Dinner Series.




On the last Wednesday of every month, PRC will host a $45-per plate dinner, from which $5 will be donated to that night's featured charity. The featured charity on Wednesday, April 27, is Project Smile. Please call PRC at 617-737-1777 for more information.
Author & Poet Caroline Kennedy Appearing at Borders this Thursday


This Thursday, at 12:30 p.m., author Caroline Kennedy will appear at
the Downtown Borders
to give a reading from her soon-to-be published poetry anthology, She Walks in Beauty.


The sole remaining child
of John F. Kennedy &
Jackie Kennedy, Caroline
is the author of numerous other collections of poetry
along with non-fiction works. Please call Borders at 617-557-7188 for more information about the event.
Reinventing Shakespeare: A Midsummer Night's Dream at Boston Ballet

Starting this Thursday, at 7 p.m., the Boston Ballet presents George Balanchine's "inventive" take on Shakespeare's classic, A Midsummer Night's Dream.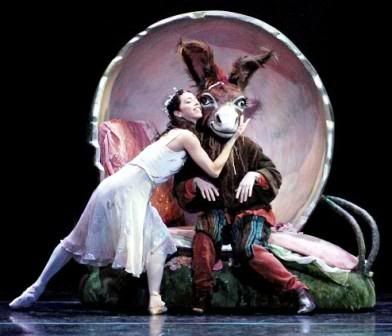 The show--which includes 25 students from the Boston Ballet School--will perform at the Boston Opera House through April 17. Please call 617-695-6955 for tickets and more information.
Encore Performance at Avenue One: Florencia Gonzales This Friday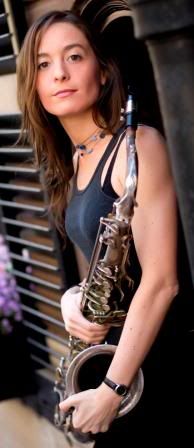 This Friday's Stars in
the Making performance at the Hyatt Regency's Avenue One is a special treat: an encore show
by jazz saxophonist Florencia Gonzalez.
Readers will recall that Florencia played at the Avenue One in February. Florencia will be playing this Friday with her trio, "Tango en Tres," which includes Mariana Iranzi and Julian Maliandi. For more information about performances at Avenue One, please call 617-422-5579.
On-Tap at Old South: Trivia Time and
A Look at Fenway Park
This week brings two exciting events at Old South Meeting House. First is the annual, wildly popular history quiz event, "The Fife is Right," which will be held Wednesday at 6:30 p.m.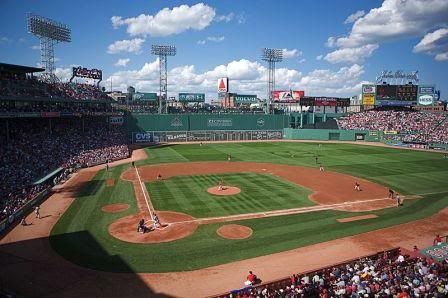 On Friday, at 12:15 p.m., sports historian Harvey Frommer will preview his upcoming book, Remembering Fenway Park. Click here to read a recent Globe profile of the Frommer event. Please call Old South Meeting House at 617-482-6439 for more information.
Thank you for supporting us and reading our newsletter each week.
The staff at the Downtown Boston BID