Greetings!
The 3rd edition of "In the News" newsletter from the Central NJ IIA Chapter! Thank you to all the members and non-members who have supported the Chapter so far this year. We look forward in continuing to bring you useful training, information and helpful tools from the world of Internal Audit. Please feel free to share with others in your organizations.
We wish everybody a very Happy Thanksgiving and great Holiday Season!!! Look for the 4th edition of "In the News" in January 2012.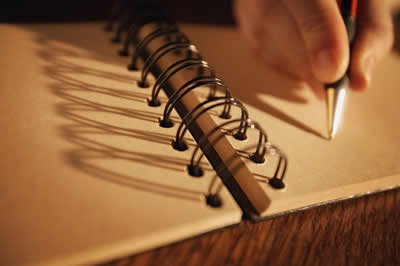 Upcoming 2011
CNJ IIA Training Events
November 17, 2011 - ERM / CSA - Deloitte & Touche, Princeton, NJ
Develop an understanding of the latest Enterprise Risk Management methodologies and how to apply them across a wide range of industries and corporate settings. Gain insight in how to organize and execute a successfull Controls Self-Assessment program as a means to evaluate and improve the achievement of business objectives in processes, business units and a company as a whole.
Act Now Registration is Open for 1 more Day!!!
December 8, 2011 - Audit Directors Roundtable - Deloitte & Touche, Princeton, NJ (Service Organization Controls, SOC 1, SOC 2 and SOC 3 and IFRS update)
The Central NJ IIA Chapter will be hosting an Audit Directors Roundtable meeting. This will be a 1/2 Day session to be held at the Deloitte and Touche Princeton Office. The session will be covering the new service organization controls reporting frameworks and how they apply to organizations, as well as, provide an update on IFRS.
Registration will be open this week!!!
2012 Training Events
February 16, 2012 - Social Media
March 15, 2012 - FCPA/UK Bribery Act
April 19, 2012 - Data Analytics
April 27, 2012 - Spring Symposium(sponsored by Trenton Chapter of the Association of Government Accountants)
May 17, 2012 - Fraud Conference
*Event Topic, Date and Time are subject to change.
Rider University "Fraud and Forensic Programs"
Looking for additional traning or information on Fraud and Forensics? Rider University offers training during the year as part of there "Fraud and Forensic Training Program. The Chapter through our key partnership with Rider University is providing our members the link to the Rider University Events Library where our Chapter members can view and register for these courses. The link will also be available on the Chapter website.
CLICK HERE FOR RIDER UNIVERSITY EVENTS LIBRARY
We would like to thank all of our members for their continued support and we are looking forward to continuing on what has already been a great year. Should you have any questions or comments please feel free to contact me at
jason.shuchman@nrgenergy.com
or vist us on the web at
www.theiia.org
.
Sincerely,

Jason Shuchman
VP Programs, CNJ IIA Chapter