Greetings!
The 2nd edition of "In the News" newsletter from the Central NJ IIA Chapter! Our Chapter Year is off to a great start and will continue to bring you useful training, information and helpful tools from the world of Internal Audit. Please feel free to share with others in your organizations. Enjoy!!!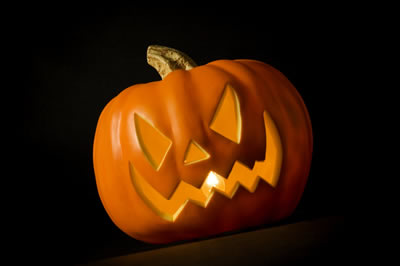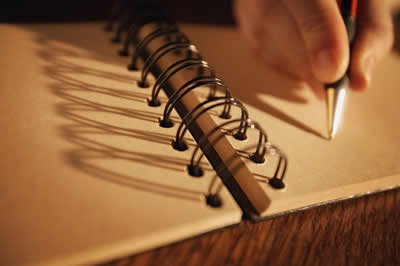 Upcoming 2011
CNJ IIA Training Events
November 17, 2011 - ERM / CSA - Deloitte & Touche, Princeton, NJ
Develop an understanding of the latest Enterprise Risk Management methodologies and how to apply them across a wide range of industries and corporate settings. Gain insight in how to organize and execute a successfull Controls Self-Assessment program as a means to evaluate and improve the achievement of business objectives in processes, business units and a company as a whole.
Registration will open the week of October 17th, 2011!!!
December 8, 2011 - Audit Directors Roundtable - Deloitte & Touche, Princeton, NJ (Service Organization Controls, SOC 1, SOC 2 and SOC 3 and IFRS update)
The Central NJ IIA Chapter will be hosting an Audit Directors Roundtable meeting. This will be a 1/2 Day session to be held at the Deloitte and Touche Princeton Office. The session will be covering the new service organization controls reporting frameworks and how they apply to organizations, as well as, provide an update on IFRS.
Registration will open the week of November 7th, 2011!!!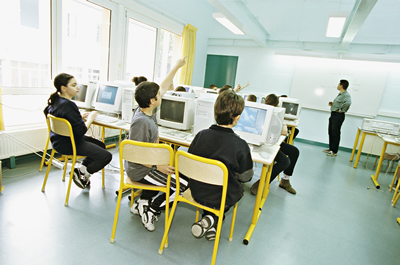 The IIA Computer Based Audit Report Writing Training Course
Audit report writing is a core internal audit process, so it is important that every auditor have the necessary skills to deliver impactful, high-quality reports. Don't stress over your next audit report.
The IIA's Audit Report Writing Seminar will help you reengineer your audit report writing process. With your limited time and travel/training dollars in mind, The IIA has modified its two-day course into a four-part online expert-led virtual seminar:
Rider University "Fraud and Forensic Programs"
Looking for additional traning or information on Fraud and Forensics? Rider University offers training during the year as part of there "Fraud and Forensic Training Program. The Chapter through our key partnership with Rider University is providing our members the link to the Rider University Events Library where our Chapter members can view and register for these courses. The link will also be available on the Chapter website.
CLICK HERE FOR RIDER UNIVERSITY EVENTS LIBRARY
Next Event: November 1, 2011
Seminar: Preventing and Detecting Fraud in Nonprofits
Time: 8:30am to 1:00pm
Venue: Rider University - North Hall, Room NAB 202
Despite the strong ethical culture of the nonprofit sector, the Ethcis Resource Center (ERC), a private, nonprofit organization devoted to independent research, has reported that financial fraud is more prevalent in nonprofits than for-profit businesses or the governement. Rider University will present a four-hour seminar to inform law enforcement, government officials, and nonprofit managers about fraud schemes, in the nonprofit sector, and how to prevent and detect them.
For additional information or to register for this FREE four-hour seminar please contact Joanne Wetherbee at jwetherbee@rider.edu.
We would like to thank all of our members for their continued support and we are looking forward to a great year. Should you have any questions or comments please feel free to contact me at
jason.shuchman@nrgenergy.com
or vist us on the web at
www.theiia.org
.
Sincerely,

Jason Shuchman
VP Programs, CNJ IIA Chapter
"Procurement and Contract Auditing"
***ONLY 1 DAY LEFT***
The CNJ IIA Chapter is proud to bring our chapter members and non-members an insightful one-day seminar with everything you need to know about "Procurement and Contract Auditing". Participants will have the opportunity to take away valueable knowledge in the area of procurement and contract auditing including "best practices" and available procurement and contract auditing resources.
Act now registration is open and will end on October 18, 2011. This course is eligible for 8.0 CPE Credits!!!
CNJ IIA Website
Our chapter webiste has been newly updated!
Check it out for the latest news and updates!
GOT SOMETHING TO SAY!!!
The Central NJ IIA Chapter wants to hear from you. If you would like to contribute to our monthly newsletter or have valueable information for the Chapter. Please contact Jason Shuchman at:


Interested in becoming a Member
Our Chapter is always welcoming new members. For more information on how to join please visit us on the web at: www.theiia.org
Would you like to join our mailing list
For those non-members who would like to be kept up to date on the latest training events feel free to join our mailing list. E-mail Jason Shuchman at jason.shuchman@nrgenergy.com to sign up.