Book That Job eZine & Blog
Rhonda Musak
I've just relaunched my blog as the Book That Job Blog & eZine!
Please enjoy my two recent posts as well is a post about the Book Club for Actors' that was featured on The Green Room Blog:
by Rhonda Musak
You've been out auditioning for anything and everything under the sun when that magical call comes bringing the news that you have booked the job. Congratulations abound as you rush off to pick up the script. You eagerly read and imagine how wonderful it will be to work on this particular role when, out of left field, you stumble upon a completely unexpected scene in the script: one that calls for you to be romantic and/or sexual.

Your heart drops as you close the script and
...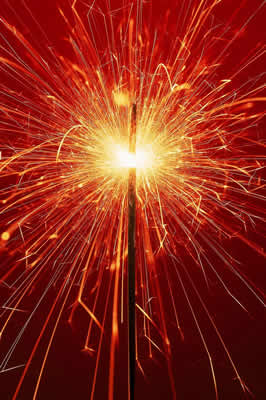 Actors know that having a great set of audition monologues is an absolute must. But it's that word "great" that can often put an actor into the throes of agony. You read the audition notices, you see what it is that the auditioners are looking for, and with a plummeting heart you realize that you have nothing suitable to audition for a role for which you are perfect.

Finding a great audition monologue is definitely a challenge...
Book Club For Actors: Like College, But FREE!

The book club that Rhonda runs meets once every six weeks or so, and focuses on the work of a particular playwright or theme. Participants read anywhere from one to five or six plays, and then get together for two hours to eat delicious food and talk shop about the plays. Rhonda not only takes the time to read nearly every play we discuss and watch any available filmed versions, she also does careful dramaturgical work on the plays, playwrights, and historical context, so as to foster a lively discussion.

Frankly, my friends, if you are not taking advantage of this incredible resource, I think you're pretty silly...

Quick Links
Have you studied with me? If so, if you would be willing to write a review of your experience of working with me on Actor Rated it would be greatly appreciated!


Follow Book Club for Actors' on Twitter at #asabc
NY Actors Tweetup
You don't have to be on Twitter to join this super fun actor networking event!
The next Actors Tweetup will be held:
Early August
7 pm - late!
Pig 'n' Whistle
202 W. 36th St.
@ 7th Ave
If you would like to be on the NY Actors Tweetup mailing list, please e-mail lovely hosts Erin Cronican & Marissa Mutascio at NYAT.
Summer Acting Intensive for Teens
June 25-30, IL
July 9-14, IL
More Dates
To Be Announced
Acting Classes
Dates To Be Announced
Greetings!
How is it even possible that it is already time to announce the July Book Club for Actors'? But that is exactly the case. Time, it definitely flies!
Book Club details are below and I hope you will be able to join myself and a group of wonderful actors for one of the two July meetings.
A couple of things to point out as I get ready to head to Illinois to teach some awesome teenagers this month in my Summer Acting Intensive for Teens:
Newly launched is my Book That Job eZine & Blog- please enjoy my first two articles which are posted on the left-hand side of this page.
A special thanks to dedicated Book Club for Actors' member Kate O'Phalen - otherwise known as The Redheaded Actress on her fabulous blog, The Green Room Blog - for her recent post about the book club. You can find it to the left, as well.
Wishing you many sunny days as the summer enjoys its unofficial kickoff!
Rhonda
Rhonda S. Musak
Acting Coach
Art & Soul Acting
Laser Acting Workshop: July 24
Monthly acting workshops...expand, explore, express!
WHEN: Tuesday, July 24, 6:30-9:30
WHERE: studio location will be sent along with registration confirmation.
FEE: $35
What's Going on with Acting Class?
Fall 2012 class dates and details to be announced.
What's Up with the Book Club for Actors'?
Remaining reading time - 6 weeks!
On Monday, July 16 & Saturday, July 21 we will be discussing the plays of Noel Coward.
The Book Club for Actors' is offered twice; please choose either meeting:
WHEN: Monday, July 16, 7-9:00 - East Village OR
Saturday, July 21, 3-5:00 - East Village
WHERE: Location will be e-mailed with RSVP confirmation
Please begin by reading Private Lives. After that, feel free to read any play from the Noel Coward Reading List found on the Art & Soul Acting website: Noel Coward Reading List. For the most robust conversation, participants are asked to read at least 3-4 plays.
Be ready to share what you have discovered about this amazing playwright so we can all learn and grow together.
Looking forward to it!
Summer Acting Intensive for Teens
Art & Soul Acting travels! The Summer Acting Intensive for Teens is a one-of-a-kind traveling professional acting workshop. Teens spend a week training like the pros!
Created in 2011-but dreamed about for a long time-the aim of this workshop is to bring acting training to teens who might not otherwise have the opportunity to study professionally.
SAMPLE WORKSHOP SCHEDULE
Classes: Monday-Friday, 5-hours a day
Final Rehearsal: Saturday, 5-hours
Dinner Break: 1-hour
Warm-Up & Half-Hour Call: 1-hour
Performance Cabaret: 45 minutes
Post-Performance Celebration!
The group activities made me feel as one with my fellow actors in the workshop, and I believe the trusting bond was carried on from the stage to everyday life. I made friends, improvements, and most importantly memories to last a lifetime.
~ Brandon Vlach ~
If you are interested in hosting a Summer Acting Intensive for Teens in your area--or know someone who is--please visit the Art & Soul Acting website for complete details. Workshops are booking now!
Confirmed Bookings:
June 25-30: Lockport Township High School
July 9-14: Minooka Community High School
Summer Acting Intensive for Teens
LEAP with Passion Workshop News
2012 celebrated the 4th year of the annual Leap with Passion Workshop. It is a sought after favorite of many of my students.
Leap with Passion into 2012!!!
For 2012 Leap attendees,it has been my pleasure to create
Leaps & Bounds
- a
bite-sized
monthly reminder to inspire deep integration of all the discoveries made during the Leap workshop.
Please look for it in your e-mail inbox near the middle of each month.
Leap with Passion into 2013!!!
Never too early to plan ahead as Leap goes global!

Tentative dates:
Saturday, December 1 - London
Sunday, December 9 - NYC
Saturday, December 15 - NYC
Saturday, December 22 - Chicago
Saturday, December 29 - NYC
Rhonda's thoughtful guidance helped me zero in
on the things that matter most to me.
~ Stephanie Joiner ~
Click for complete details & registration.
What's the Student News?
If you've studied with me and have news to share, please let me know the details by about 5 days before the end of the month; I am happy to include it here!
Congratulations on recent bookings!
Muffins In The Window, NYC
Gotham, NYC ... check out his performance: YouTube
Andrew Rothkin
Bubby's Shadow
Performing the role of Jonny - Andrew also wrote and is producing Bubby's Shadow
45 Bleecker Street Theater , NYC