League of Women Voters of NYS
STATE VOTER
September 2012

President's Message

I know you are all busy looking forward to an exciting and busy month before the next Presidential election, but please make sure that you take every opportunity to raise the visibility of your local League in your community. A strong League presence at the local level will help promote membership and a stronger League in the future. We want the public to continue to look to the League for quality unbiased information on important public issues as well as candidates.


Our educational program on state campaign finance reform for this fall is one way in which the state League is acting to help strengthen local Leagues. We would like to do much more to support local Leagues in other aspects as well in order to increase League visibility, membership and influence. This will take more resources at the state level and we don't see raising member dues as a way to grow and strengthen our future.


Instead, we are looking to strengthen the League for the future by increasing the depth and diversity of our funding sources, beginning with a campaign to significantly increase individual donations to our Education Foundation. We are confident that those who believe in the mission of the League, both members and non-members, will respond to a clear message about what we do and how we can do it better in the future. Having the resources to do it better will benefit all of us and ensure our ability to continue as a strong and visible force for the future.

Voter Guide Part II:

Candidate Information

Part II of the state League Voter Guide is now available

here

. This Guide has information on the candidates in the Presidential and US Senate races. It is also posted on our website and available in printed copy from the state League office.
Vote 411 is Live! Spread the Word!
Vote 411, the electronic voter guide, is up and running. The program went live for the September state primary on August 23rd and approximately 50% of the candidates participated. The Presidential, US Senate and US Congressional races are now live for the general election (Nov. 6) and the NYS Senate and NYS Assembly races will go live on Monday, Oct. 1. All five of the US Senate candidates has submitted responses and 64% of the Congressional candidates (to date); LWVUS has secured participation by the 4 US Presidential candidates who met the national League's criteria for participation, but the LWVNYS paper Voter Guide, Part II, will also include names and contact information for the other 2 Presidential candidates who will be on the ballot in NYS. The success of this program had not been possible without the tremendous assistance of Chris Alexander, Francine Rodger, Donna Dardaris and Barb Thomas of Saratoga LWV, Anne Burton of Rensselaer LWV, and Katrina McEwan of the state League. We are also very grateful for the assistance of most of our local Leagues in the efforts to get responses from the candidates. The hardest part of this effort is getting the candidates to respond. Thanks to all - and watch for more info on the state website. The races in NYC, Westchester County, Buffalo/Niagara and Broome/Tioga have been coordinated by the local Leagues in those areas and updates on their candidates may vary from the state League information; thanks to those local Leagues for their direct participation in the development of the program, too.
A printed copy of the candidate information for the races for US Congress, NYS Senate and NYS Assembly will be created and distributed to all local Leagues as a word document next week. Local Leagues can revise the document to delete races not in their area and then can print out the remaining document to be a printed version of the candidate information (a local Voter Guide). Anyone having difficulties working with the document can contact Katrina in the state office for assistance.
Click here for flyers to advertise the Vote 411; feel free to print out and distribute the flyers in your communities. We encourage all Leagues and members to inform the public as to the information available on this website. An educated voter is one of our primary goals.
Voter Services:
Susan Multer
National Voter Registration Day
National Voter Registration Day was held on September 25. This day was organized by a group of national organizations, including the League of Women Voters. Many local Leagues participated in this event. If your local League registered voters, send the state office photos and a list of the number of events you held or people you registered - we'd love to publicize the success of this day. Nationally, 249 leagues from 44 states held events.
Issues and Advocacy:
Sally Robinson
Great Lakes Ecosystem Concurrence
Council 2012 approved an amendment of program to undertake a concurrence by the New York State LWV with the Great Lakes Ecosystem Position developed by the Michigan LWV. Click here for information on the LWV Michigan position. Local Leagues have been asked to schedule a meeting during the fall so that members can familiarize themselves with this position. The meeting can be done in conjunction with a regularly scheduled board meeting, but it should be open to all members. Then, the local League must complete and return the form indicating approval or disapproval of the consensus position to the state League office by December 15.
Local League Input on 2013 Legislative Agenda
Each year, local Leagues are asked to recommend to the state League the issues that they would like highlighted on the Legislative Agenda. The state League will continue to lobby on all of the positions, but a few are highlighted each year and given more empahsis. Often these are issues that are "hot button" issues or issues being discussed around the state. They are also issues on which legislative action is expected. Each local League has been asked to submit it suggestions by November 1. Check with your local League leadership to see when the legislative agenda will be discussed so you can help develop the state League's action plan for the 2013 legislative session. This is your opportunity to provide input on the state League's lobbying efforts next spring.
Health Care:
Sally Dreslin
New York submitted its selection of an Essential Health Benefits benchmark plan to Health and Human Services on October 1st. The state selected the benefits of New York's largest small group plan, Oxford EPO, as the benchmark plan. New York has also identified the coverage areas where benefits will be supplemented in order to meet Affordable Care Act (ACA) requirements. For more details, refer to:
http://healthcarereform.ny.gov/health_insurance_exchange/
.


In order to determine New York's benchmark plan, the Federal rules allowed the State a choice of one of ten plans.
The selection of the benchmark plan forms the basis of how the essential health benefits are provided for all non-grandparented plans in New York's individual and small group markets, both inside and outside the Health Benefit Exchange in 2014 and 2015.
The Health Benefit Exchange is an organized marketplace where individuals and employers will be able to easily compare health plan options, access tax credits and cost-sharing subsidies and enroll in qualified health plans. There are two programs, the Individual Exchange and the Small Business Health Options Program, or SHOP. All plans offered through the Health Benefit Exchange will be required to offer the ten Essential Health Benefits as determined by the Affordable Care Act and there will be certification procedures for determining qualified health plans. Each qualified health plan offered through the Exchange will have a quality rating and actuarial value assigned. Read more here.
Transportation:

Gladys Gifford
Transportation: Gladys Gifford (schuford@earthlink.net)
Now is the time, prior to the NYS legislative session, to monitor the results of our previous efforts and gather materials to help us support a sustainable and effective transportation system throughout our state.
As always, transportation is a concern in the NYS budget. We joined with many other groups to safeguard transit funding-- and we succeeded! Appropriate action: remind NYS legislators to support continued and improved transit funding in the 2013-14 budget.
The BRIDGE Act (aka S1071B) was passed by the Senate in 2012 but died in Assembly. Reminder: this bill pushes NYS to abide by the law enacted in 1991, a "lock-box" which intended for the gasoline tax to be used for road and bridge repair and maintenance. Appropriate action: to urge legislators to revive this bill.
The new Federal transportation bill, "Moving Ahead for Progress in the 21st Century" (MAP-21), may have significant impact on NYS transportation projects. MAP-21 took effect on 10-1-12 and is set to expire on 9-30-14. This new bill weakened provisions for transportation alternatives by allowing states to opt out of the Recreational Trails Program (RTP) previously established. (The RTP is a small fund which supports local efforts for rails-to-trails and other alternative non-motorized pathways.) However, NYS and most other states chose not to opt out of the RTP. Other provisions that have bearing on NYS: this bill reduces the local match for Interstate road projects to from 20% to 5%, thus creating more incentive for expressway construction; deletes dedicated funding for bridge repair; deletes flexibility for use of Federal transportation dollars, i.e., states cannot move money from freight or road to transit as needed; reduces funding for transportation alternatives; eliminates TIGER grants but increases loans; improves requirements for transit planning outcomes and continues transit funding.
Of special note for local Leagues: the bill creates new rural planning entities that will represent smaller communities at the NYSDOT. Of special concern: the bill encodes "streamlining" which may be an euphemism for blocking public comments on transportation projects and environmental concern. Appropriate action: maintain relationships with our Congressional representatives, especially to monitor closely the outcomes of MAP-21.
Membership:
Georgia DeGregorio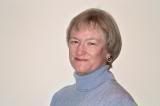 Two presentations were made for the League's Membership and Leadership Development (MLD). Thirty-five (35) from 15 local Leagues attended a session in Farmingdale on Long Island; thirty (30) people from 16 local leagues attended the session in Liverpool (near Syracuse). The very fact that so many leagues attended (and stayed for whole agenda) attests to the need for training each year...outside what is done at convention. All attendees felt the discussions were important, especially the opportunity to exchange ideas with other leagues. A huge thank you to the organizers: Dare Thompson, Cheryl Feldman, Joan Johnson, and Lisa Scott. See summary of the two sessions by Dare Thompson.
Kelly Rose of the Oneida League commented on the MLD training, "The Membership and Leadership Development meeting in Liverpool was a smashing success! I returned home energized...well, at least as League business goes!"
Youth Programs:
Judie Gorenstein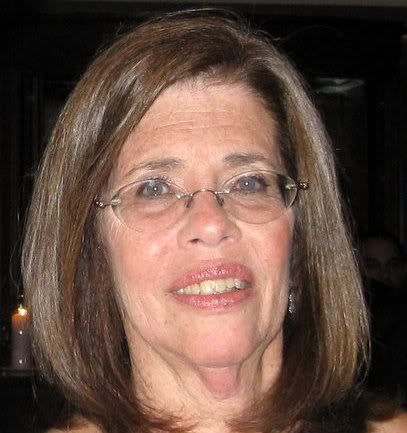 All but five local Leagues have responded to the state League's survey on youth programs. Once we have responses from those five, we will again have information on all youth programs organized by our local Leagues across the state. For a summary of all the youth programs around the state, see theYouth Programs Report. These programs will also be posted on the Youth page of the state League website (click on Youth Programs on left side of homepage) so other Leagues can replicate the programs in their own areas.
Students Inside Albany Conference (April 14-17, 2013)
SIA remains the youth program in which the majority of the local Leagues participate. LWVNYS won an award at the 2012 LWVUS national convention for this program. Information with suggestions for recruitment of students for 2013 SIA (April 14-17) will be emailed to all local leagues in the next week or so. Every League who sent one or more students this past year has indicated that it is planning to do the same in 2013. In addition, there are several leagues that have not yet sent a student who are planning to do so. We have set a maximum limit this year of 60 students( 6 more than attended this year). A League cannot send more than two students; the first student is free (except for cost of transportation) and the 2nd student will cost $600. In addition however, each of the ILOs will be able to send a student if that youth comes from an area in which there is no local League. So, watch for the information and start recruiting for a participant.
Campaign Finance Reform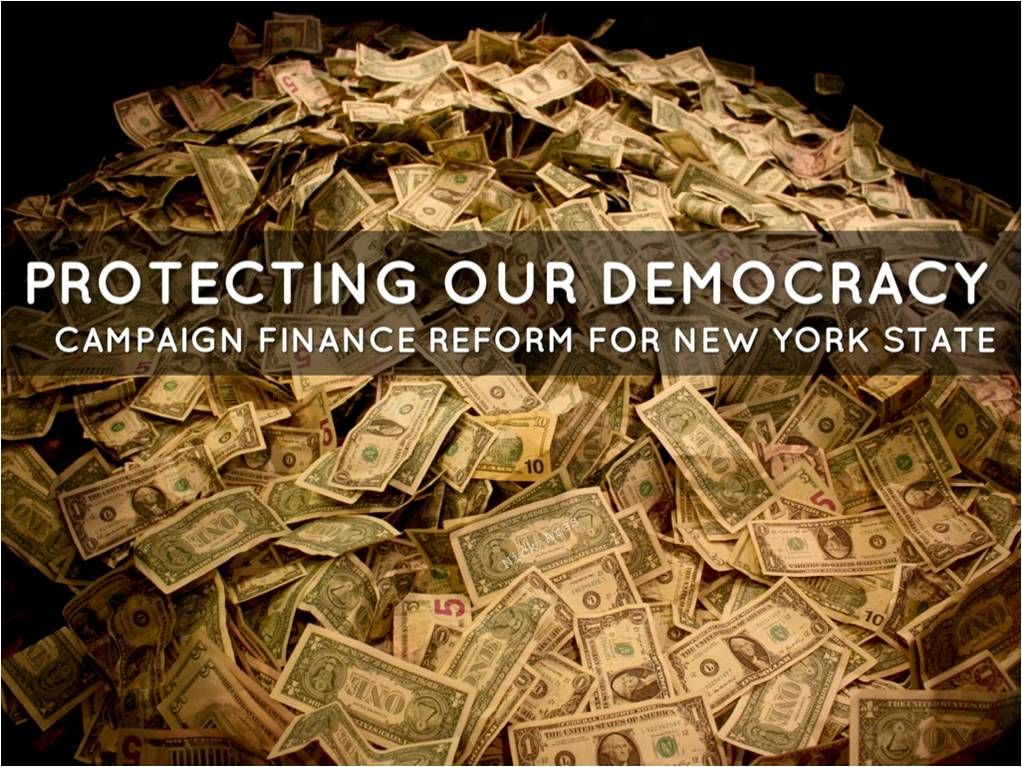 Campaign Finance Reform Education Project
Carol Mellor, LWVNYS Board member, and Sally Robinson, LWVNYS President, are finalizing a Power Point presentation and background paper to educate the public about New York's current campaign finance system, the problems of the current system and propose a series of reforms to remedy them, including public funding of elections. These program-ready materials will be distributed to all local Leagues and posted on the state League website. All local Leagues have been asked to schedule a community forum or membership meeting to present these materials in the fall 2012. Training on the materials has been held in Albany and Rochester and will be held in NYC this week; input from these training sessions will be incorporated into the presentation. The final materials will be available in the next couple of weeks. It is imperative that local Leagues organize a forum to present these materials - and preferably in November or December. We hope to educate the public on this issue NOW as there may be a special legislative session prior to January 1 which will include debate on campaign finance reform. Encourage your local League to schedule a forum.
Local League News
Here's a very accurate quote from Rensselaer LWV's bulletin which is applicable to all local Leagues: September for many means "back to school", but for League of Women Voters in Rensselaer County members it has meant Voter Registration, Voter Guides, the Troy Public Library Vote , and a member meeting. And in our spare time... we prepared for Election Night Reporting.


Every local League in the state has been active with voter registration drives and candidate forums during the past month - and will continue for the next month. A debate between U.S. Representative Kathleen Hochul and Chris Collins, candidates for U.S. Congressional District 27, has been scheduled by League of Women Voters of Buffalo/Niagara. In October, the Schenectady League will host a Candidates Forum for NYS Assembly and Senate; the Steuben League is also hosting a Candidate Forum in October.


The Rensselaer County League held a Voter registration at the RPI campus, August 29th. The Cortland League has helped registered more than 500 SUNY Cortland students. They also planned several Voter Registration events for National Voter Registration Day September, 25th. The Smithtown League held a voter registration drive on National Voter Registration day at St. Catherines' Hospital. The LWV of Syracuse participate in National Voter Registration Day, as well as numerous other voter registration events including dates at the community college and Syracuse University. The Chemung League registered voters at the Octagon Fair at Elmira College. Let's get those students registered and voting!


On September 24, the LWV of Smithtown, LWV of Huntington and the East Nassau LWV, co-sponsored a showing of "Patriocracy" a new documentary from writer/producer/ director Brian Malone who tackles the political climate with its economic crisis and the way the media creates and shapes public opinion. LWV of SW Nassau also presented the film and had 25 people attend - a great turnout for them!


On September 27, 2012, LWV of Broome/Tioga Counties and Vestal Residents for Safe Energy co-sponsored a forum on "Gas Leasing and the Local Mortgage Market." The speakers were Greg May, Vice-President of Residential Mortgage Lending for Tompkins Trust Company, and Elisabeth Radow, Esq., an attorney who deals in commercial real estate.


The Schenectady League will present the Campaign Finance Reform paper and powerpoint on Thursday, November 1st beginning a noon. Has your League scheduled a date to present this important educational program?


LWV of Buffalo is having a program in October on Multilingual Education: Multi Challenges and Multi Opportunities with a slide presentation on Extent of the Refugee Immigrant Population in Buffalo. There are now 70 different languages spoken by children in the Buffalo Schools. One third of recent valedictorians are immigrants.


Sally Robinson, LWVNYS President, spoke at a League meeting in Port Washington on "How to Get Democracy Working Again."


LWV of Huntington also is hosting James Coll, an adjunct professor at Nassau Community College, and a detective in the NYC Police Department, who will provide an overview of the development of the modern American presidency through the context of the presidential election. A focus will be placed on the road to the White House, as well as the powers and every-changing role of the president from the founding era to the present.


The Suffolk County ILO has invited members to their post-election breakfast to enjoy a dynamic, insightful discussion of New York State government and League priorities in 2013 from LWVNY's Legislative Director Barbara Bartoletti and an overview of LWVNY campaign finance initiatives from LWVNYS Board Member Carol Mellor.


LWV of Plattsburgh's First Friday Forum in September hosted Caroline Kehne, editor of the Lake Champlain Weekly who spoke about "Is Print Dead?"
The October Lunch with the League meeting of the LWV of NYC was a great success thanks to guest speaker Harold Ford, Jr. Mr. Ford offered insight into what makes the 2012 Election unlike any other General Election. Jane Li from the NYC Districting Commission also spoke about the public hearings and process of redrawing the City Council lines for next year.

LWV of Saratoga held a forum on a proposed new Charter for the City of Saratoga Springs which would create Council/Manager form of government.

Thank you to everyone who helped to make Vote411 a success! And a big thank you to our local League contacts who reached out to candidates and encouraged them to complete our Vote411 questionnaire.

League of Women Voters of New York State
62 Grand Street, Albany, NY 12207
Tel: 518-465-4162// Fax:518-465-0812