Using the QuickMath calculator
Click in the field where you want to make the calculation (any numeric field, such as dollar amounts and quantities).

Open the calculator by pressing the = key, OR, type a number followed by +, -, *, / or =

On the paper tape that appears, enter as many numbers and operators (+, -, *, /, or =) as you need to complete the calculation.

To get a subtotal, press =

To clear an entry, press C (to clear the tape, press C twice

To cancel the calculation, press Esc
To enter the calculation result in the field, press Enter or Tab, or click anywhere outside the boundary of the tape
.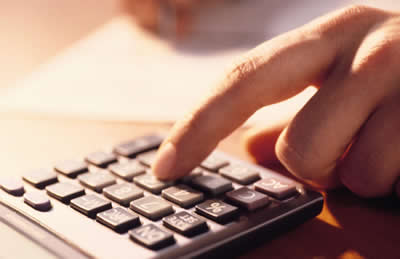 New Payroll Update Available
QuickBooks just announced a new Payroll Update with important changes regarding tax tables, calculations, etc. Be certain to get the most recent payroll update so that your QuickBooks data will calculate accurately.
Why Use Direct Deposit?
Direct deposit is a convenient, easy, and paperless payment solution that has important benefits for your business and your employees, no matter how many employees you have:
You'll also be able to give your employees faster access to their pay, and you can use the ViewMyPaycheck feature to provide them with online pay stub information.
For your 1099 contractors, the Direct Deposit for Vendors service offers the same benefits and convenience for hassle-free paydays. Direct Deposit for Vendors is quick and easy to use, and since it offers your vendors a fast turnaround on payment, they will love it.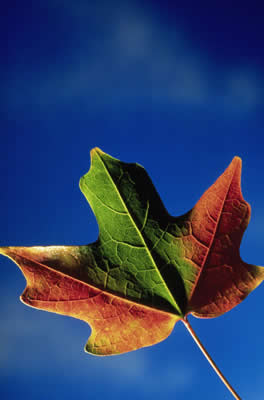 FREE TRAINING!!
If you would like FREE QuickBooks training, on your own time schedule, at your desk, and at your own pace, here's how to make it happen: In your QuickBooks program, go to the Help Menu, and down to Learning Center Tutorials. A Window will open that houses a collection of brief, clear, to-the-point training videos that are listed by topic. Some of the videos are interactive, others straight videos. These tutorials provide excellent basic training for many of the features and activities in QuickBooks.
Contact Us


Wanda Green

Lexington,Ky

859.263.8237


Tammy Maxwell

Covington, Ga

770.786.8654
To Unsubscribe

Go to fifthpoint.net and click on the


Remove Me From The Mailing list envelope or click on the Constant Contacts link at the bottom of the newsletter.
SPECIAL OFFERS FROM FIFTH POINT
Take advantage of our Referral Rewards Program to earn free support services from Fifth Point. Details are on our web site.
QuickBooks Merchant Account/Billing Solutions Customers
We received this ALERT today from Intuit (a contact number is listed at the bottom of this Alert from Intuit-or as always, feel free to contact Tammy or Wanda):

"Please read this important information for users of QuickBooks Billing Solution. You need to know about a situation that could affect you.
In the new release of QuickBooks 2013, some of the controls for managing your QuickBooks Billing Solution settings do not appear. The "Allow Online Payment" and "Mail Later Via QuickBooks" checkboxes on the Create Invoice form are missing. Therefore, when you install QuickBooks 2013, you won't be able to change whether a given invoice can be paid by credit card or IPN bank payment. You also won't be able to mark an invoice to be printed and mailed by the QuickBooks mailing service.
We apologize sincerely for any inconvenience, and we're working hard to correct it. We expect to make a corrected release of QuickBooks 2013 available to you soon. We'll notify you by email as soon as it's ready. Until then, we recommend that you don't use QuickBooks Billing Solution with QuickBooks 2013.
If you have any questions, please contact us at 1-800-268-9065."
QuickBooks 2012 Training Class Friday, November 2nd
Fifth Point's Wanda Green will be teaching a QuickBooks 2012 class for the Bluegrass Center of SBDC (Small Business Development Center) at Sullivan University Campus, Harrodsburg Road, Lexington, KY, on Friday, November 2nd, from 9 a.m.- 12 noon.
For details and to sign up, go to: http://kysbdc.ecenterdirect.com/Conferences.action
You MUST sign up ahead of time to be assured a seat in the class, and seating is limited. The fee is $20, cash or check only.
News To Use
W2's and 1099
It is time to start thinking about end-of-the-year forms and reports. If you are a Fifth Point payroll and/or payroll tax client, and we prepare your W2's and 1099's, you are good to go! We will take care of everything and contact you if we have questions or need additional information.
If you are a Fifth Point payroll and/or payroll tax client, but you prefer to prepare your own W2's and 1099's, please let us know how many of each form you need and we will provide them to you, free of charge.
If we do not handle any part of your payroll or payroll taxes, but you would like to purchase either W2's and/or 1099's through us so that you can get our bulk rate on forms, please e-mail Wanda with numbers so that we can make certain to order enough forms for everyone.
What's New in QuickBooks 2013
The latest version of QuickBooks Pro features a refined layout, simplified navigation, and other improvements to help you do more with QuickBooks.
IMPROVED! Find what you need with improved readability and customizable navigation. Get the information you need more easily. Larger fonts and a refined color scheme improve readability to help you focus on the task at hand. The new, customizable left navigation bar provides easy access to your open windows and most common tasks.
IMPROVED! Accomplish key tasks with the Ribbon tool bar and simplified layout. Invoices, Estimates, Sales Orders, and other forms now have a simplified layout for better access to actions previously hidden or requiring several clicks to execute. The new Ribbon format makes finding the actions you need faster and easier.
IMPROVED! Customize contact information fields in the Customer, Vendor, Employee Centers. Expanded contact information fields are now more customizable, allowing up to 8 contact fields and multiple notes per contact. New tab functionality enables you to view transactions, contacts, to-do's, and notes on the same page.
Intuit Pay Card
For those employees without a bank account, the Intuit Pay Card is a great payment option that doesn't require employees to have a bank account, so they can avoid check-cashing fees and trips to the bank.
The Intuit Pay Card is free to you and to your employees for standard usage. Employees can use their cards anywhere VisaŽ debit cards are accepted, get cash at ATMs, and pay bills online.
Client Spotlight
Fifth Point is proud to introduce one of our recent clients, Go Green Taxi. We have been working with Carmen Davis and Bob Botaka, the owners, to assist them in setting up their QuickBooks file. For now, they are serving only Jessamine County, so tell anyone you know in Nicholasville, Wilmore and all of Jessamine County about the great new taxi service. Here's some information about their services:
Go Green Taxi is your local taxi company serving Jessamine County.We offer-
24 hour service

Round trips available to Lexington from anywhere in Jessamine County

A flat rate of $25 from Nicholasville to Bluegrass Airport

A flat rate of $35 from Wilmore to Bluegrass Airport

Corporate discounts available
Call to schedule your ride today!
(859) 269-0011
.