Veterans Day - November 11th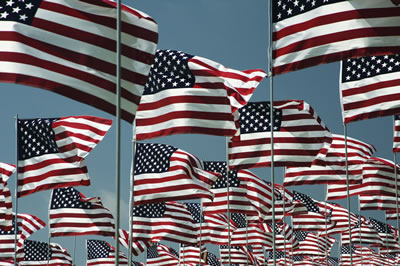 This Friday, November 11th, is Veterans Day. We want to pause for a moment and thank all of the Veterans and active military personnel for their service to our company. As the wife of a Vietnam Veteran, and the daughter of a World War II Veteran, I appreciate Veterans--but I don't do or say enough to let them know how much they are appreciated for their sacrifices. If you go to a Search Engine on the Internet and type in "How to thank a veteran," you will see hundreds of ways to say "Thank You," to the men and women who have allowed us to enjoy our freedoms. THANK YOU TO ALL VETERANS, for all you have done to serve and protect our country.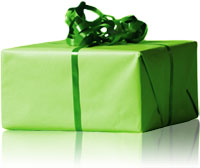 Buy Gift Certificates and Support Local Businesses
Christmas (and other gift-giving holidays) is fast approaching. We just received a fascinating e-mail article that encourages a new tradition for holiday gift giving. According to the article: "Who says a gift needs to fit in a shirt box"? Support local businesses by purchasing gift certificates or gift cards from them--if the gifts are non-traditional, that's even better!
The article is too long to include here, but essentially encourages everyone to consider buying gift cards or certificates from local companies as holiday gifts this year: hair salons/barbers, gym memberships, car washes and detailers, services such as driveway sealing or lawn mowing or snow plowing; local golf course certificates; local restaurants or even an oil change or tune-up from a local mechanic; products from local craftsmen.
Be creative! Instead of a tie or a pair of socks or a box of chocolates, buy gift certificates from local companies and you can help a local merchant, as well as give unique presents that are truly appreciated by those who receive them.
Fifth Point is joining the movement. You can purchase training and consulting hours via gift certificates. These can be purchased with cash, check, check-by-phone, or credit card. If you have a friend or relative who is starting a new business, or who has an existing business but is struggling to handle the accounting and/or payroll demands, consider a gift certificate. This is truly a gift that will keep on giving for years to come.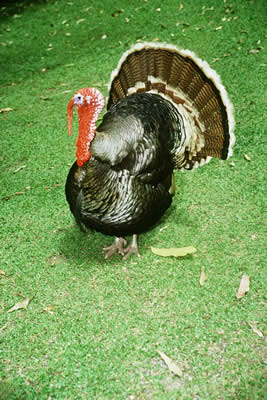 Contact Fifth Point before you Purchase
Fifth Point can often offer special discounts that are not advertised by Intuit. If you are thinking of upgrading, or considering adding services (such as the Intuit Merchant Account or Payroll) contact us before purchasing. We can probably save you money. Call or e-mail Wanda or Tammy for details.
SPECIAL OFFERS FROM FIFTH POINT
Take advantage of our Referral Rewards Program to earn free support services from Fifth Point. Details are on our web site.
Contact Us


Wanda Green

Lexington,Ky

859.263.8237


Tammy Maxwell

Covington, Ga

770.786.8654
To Unsubscribe

Go to fifthpoint.net and click on the


Remove Me From The Mailing list envelope or click on the Constant Contacts link at the bottom of the newsletter.
Happy Thanksgiving from Fifth Point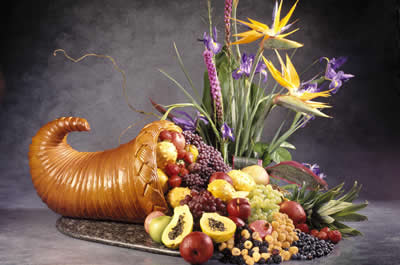 We have SO much for which to be thankful. Yes, it has been another financially challenging year for businesses and individuals, but we still live in the USA--and that, in itself, is a reason to be thankful. Whether you think our country is on the "right path" or the "wrong path," at least we're here. Happy Thanksgiving from Tammy, Chuck, Wanda, Carl and our associates. We are all very thankful for our many blessings, including our wonderful clients and their families.
New Features/Services for QuickBooks
Intuit (developer of QuickBooks) has recently introduced new services that are serious boosts to both productivity and marketing for your business. Among the new Intuit services:
GoPayment - Process credit cards from your phone safely and securely; E-mail or text message receipts directly from your device; Use the free card reader to enjoy low swipe rates
Check Solution for QuickBooks: Scan. Deposit. Done. Scan up to 30 checks per minute. Skip the bank lines, deposit slips, and data entry. No waiting for checks in the mail. Take checks over the phone - key enter info directly into QuickBooks (no scanner required) Obtain authorization to process electronic check payments from your customers on an ongoing basis. Check info entered into QuickBooks for you. Check payments automatically matched to invoices. Eliminate errors, photocopying, and searching for checks.
OnLine Terminal: Accept payments online from any computer, no QuickBooks required
Website Services: QuickBooks has new website services available to totally integrate your physical business/products/services with your Website. Technical support comes along with the package.
QuickBooks 2012 with new/improved capabilities and features:
NEW! See your invoices, billing and other important tasks in a Calendar view.
IMPROVED! Save your worksheet formatting when you export QuickBooks reports to Excel. QuickBooks remembers your Excel formats so you can work seamlessly.1
IMPROVED! Process and select when to run Memorized Transactions. Review and process each transaction individually, and select which transactions to run now and which to run later. You can also set up bi-monthly processing.
NEW! Attach and store documents in the Document Center. Get organized by attaching receipts, estimates, & other documents to invoices & customer files. Just drag & drop - a major advantage at tax time. Local storage now included with your QuickBooks purchase.
NEW! Track and follow up on sales leads in the new Lead Center. The new Lead Center makes it easy to keep track of your sales leads and import existing leads into QuickBooks. When your lead becomes a customer, move the contact information into the Customer Center with one click.
NEW! Save time with Batched Time Sheets for multiple employees or vendors
Create and use the same time sheet for employees or vendors who worked the same hours.
NEW! Access industry-specific report templates created by other QuickBooks users
Now QuickBooks gives you access to Contributed Reports in your industry, created by other QuickBooks users. Search by industry, user rating and popularity. Choose the template you like and QuickBooks will populate the report with your business data in one click.
UPDATE from Wanda: As we were "going to press" with this newsletter, I attended a Webinar about 2012 QuickBooks. I've worked with QuickBooks since 1995. I've seen lots of changes. And today, I was impressed with what I saw demonstrated. If you are considering purchasing QuickBooks, or have an older version that you want to update, this is a GREAT version. You hear that a lot, but with 2012 QuickBooks, it is true. Contact Tammy or me to discuss. If you are a Fifth Point client, we will provide you with a Discount Code to use with Intuit via phone or website, to save you up to 30% of the purchase price. We've included as much info as possible below, but you can also go to www.quickbooks.com to see all of the improvements.
Watch Out for "FREE" Downloads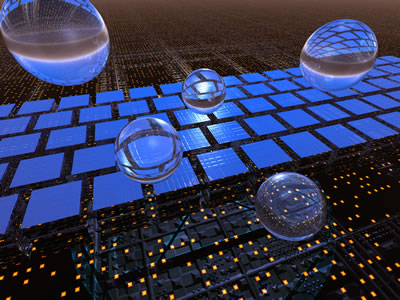 There are a handful of software programs that are FREE (at least for personal use) that we recommend often: AVG, Ad-Aware, SpyBot S&D, etc. These are programs and developers that we trust. We have used their products for years and trust them to do what they say they will do: help us protect our computers and the valuable information on those computers.
However, there is a multitude of BAD software on the Internet that is advertised as FREE that can cost you a mountain of time and money if you fall for the ads and download the software.
One of the most dangerous scams operates as follows: You see an ad on the Internet for FREE software to seek out bad software on your computer and get rid of it for you. You download it, expecting the program to be a source of defense and security. Instead, behind the scenes, without your knowledge, the downloaded program actually INFECTS your computer and causes major problems. Then, to add insult to injury, a pop-up appears and tells you that there is a bad file[s] on your file that cannot be fixed unless you download another program. You click on the link to download the program that is going to perform miracles and repair your sick computer-and SURPRISE! You have to pay for this "fix."
In addition to our primary missions of QuickBooks Consulting, Payroll and Bookkeeping, we often help clients with various computer problems. We just received a call this week from a friend who had exactly what we described above happen to them. It's a mess. As a result of the FREE download, our friend is going to have to reinstall Windows--and there could be additional problems after that.
BOTTOM LINE: If in doubt, don't. Don't download anything unless you are familiar with the program or the developers, or someone you respect (in the computer world) recommends it. A great website for computer tips, tricks and all-around assistance is: www.komando.com.
The

Kim Komando

Show is America's top weekend talk radio program about all things digital. Free tips, downloads, software, newsletters, advice, etc., are available from the website. At Fifth Point, we trust this website, and all the downloads available or recommended there.
Welcome to New Clients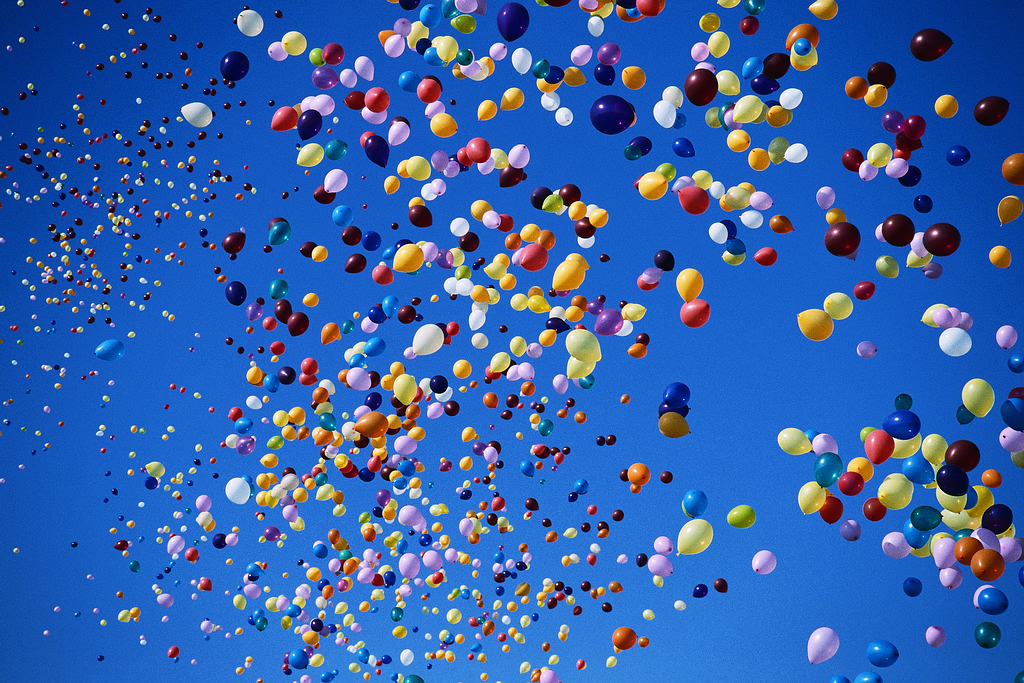 These are recent Fifth Point clients--good people with good products and/or services. Check them out-they may be able to provide goods or services for your business.
Camaro Central, Richmond, KY: (www.camarocentral.com)
Cornerstone Church (http://ccl-home.com/)
Diversified Panels, Social Circle, GA,
Elegantly Handled Lexington, KY: (elegantlyhandled.com)
send gifts from your business that make you look GOOD!
Galloway's Masonry, Conyers, GA
Hunt Lawn Care & Landscape, Covington, GA
Harris Band Instruments, Covington, GA: (www.harrisbandinstruments.com )
Imassage: KY-based, nationally-certified (www.imassageinc.com )
Interior Yardage, Lexington, KY: (www.interioryardage.com )
Mad Dog Security, Stanville, KY
McEwen Creative, Lexington, KY:(www.mcewencreative.com ) - we're ordering new business cards from McEwen!
MGC Supply, Pikeville, KY: (www.mgcsupply.net )
Quality Appraisal Services, Columbus, IN
Ring Enterprises, Lexington, KY
Scheynost Law Offices, Louisville, KY: (www.scheynostlaw.com )
Strong Agency, Lexington, KY (www.stronginsuranceagencyky.com )
United Clients of Kentucky, multiple locations
White Oak Farms, Social Circle, GA: (www.wofarms.com )